When we visited the US this past summer, we had a two-week gap in our travel itinerary between New York and Chicago. So we decided to cross over from the East Coast to the Midwest by land. Within two and a half weeks, we took six buses and one train with our toddler to city-hop all the way to Chicago, covering a large part of what is known as the US Rust Belt. This is an area of the US that encompasses old industrial cities that suffered decline when industry moved out, and it isn't really with tourists -- but we wanted to check it out for ourselves.
Before I get into the travel tips, these were my main impressions from this two-week backpacking adventure across part of the United States:
(1) All Rust Belt cities have cool things to discover. We hoped this would be the case, and it totally was.
(2) These are car cities, but technically doable without a car. We were able to take buses to get around to everywhere we needed to go.
(3) As for traveling so far by land with a toddler, it was fine with all the stop-overs! Our longest bus stretch was about five hours, and we did eight hours by train. This was easier because there was more space and we could walk around. I was still breastfeeding so that helped, and then it was just books and snacks and looking out the window. Since this trip, we've built up to longer buses and have now done eight-hour and 11-hour trips! One thing to note money-wise other companies didn't require a ticket when our son was riding in our laps. when travelling in the US by bus is that Megabus requires you to buy a ticket even for infants, while
Without further ado, onto our trip and some excellent activity and food recommendations in Philadelphia, Pittsburgh, Cleveland, Columbus, Indianapolis, and Chicago!
Stop 1: Philadelphia off the Beaten Path
---
Most don't consider Philadelphia a Rust Belt city, but apparently it used to be one and then largely recovered. Of course, Philly is on the tourist main track as the place where the Declaration of Independence and the Constitution were signed, and for seeing the cracked Liberty Bell. Dinner-and-drinks fans may also have heard of Philly's ubiquitous BYOB restaurants. And there's more.
The Italian Market at the intersection of 9th Street and Christian Street, totally walkable due south of the historic center, was a surprise for us. It isn't just one market and not just Italian. It's almost an entire neighborhood of international eateries and market stalls, largely Italian as well as Mexican, but also encompassing lots of Southeast Asian cuisines with eats from Vietnam, Malaysia, and Indonesia.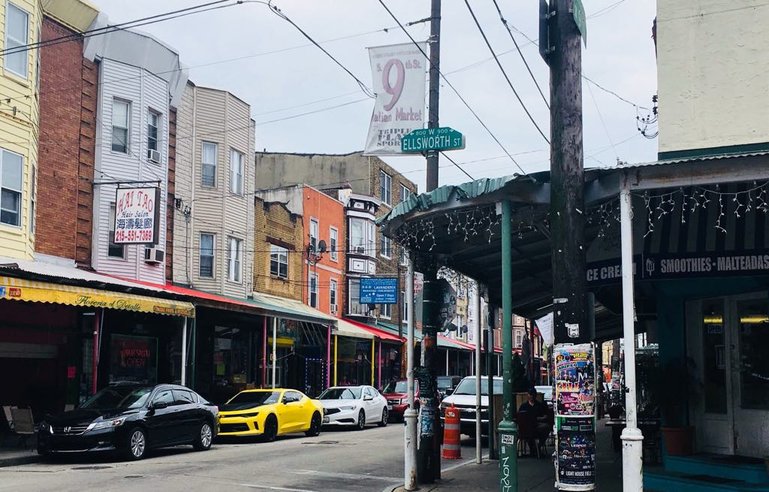 On the Delaware River bank, we were delighted to discover Spruce Street Park, a green waterfront park filled to the brim with public lounge seating for picnicing and enjoying the views.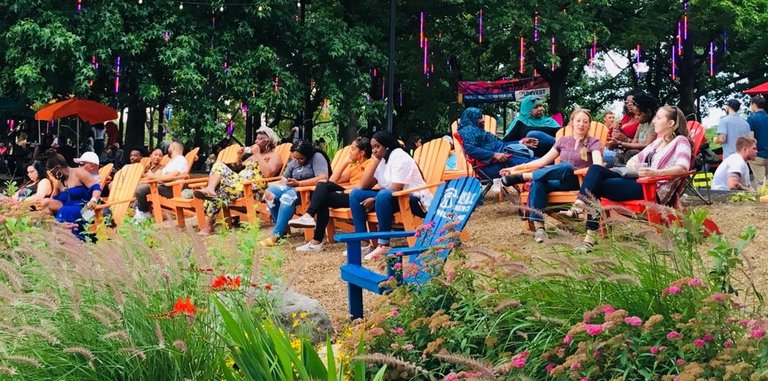 Stop 2: Pittsburgh, City of Bridges
---
I admit that I hadn't heard very good things about Pittsburgh. But when arrived, we were just totally awed by its beauty. The city is set at the meeting point of three rivers (the Ohio River, Allegheny River, and Monongahela River) and there are beautiful bridges everywhere. It's hard to pick a favorite thing to do in Pittsburgh because there are so many great activities.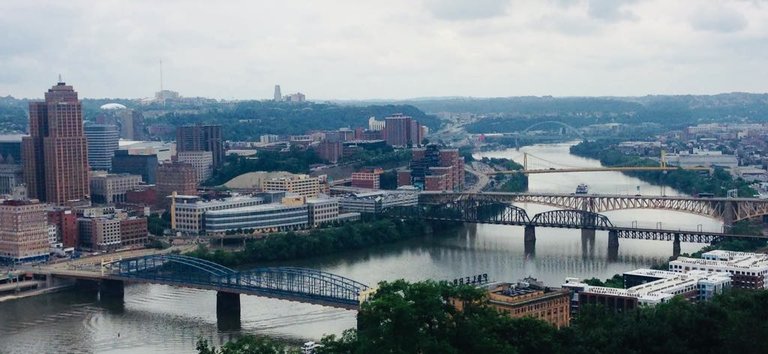 One walk that I recommend, coming from downtown, is going up 7th street to cross the Andy Warhol bridge (it's bright yellow and super picturesque). Continuing straight ahead you see the Andy Warhol museum (we didn't go but did hang out at their downstairs cafe for a bit).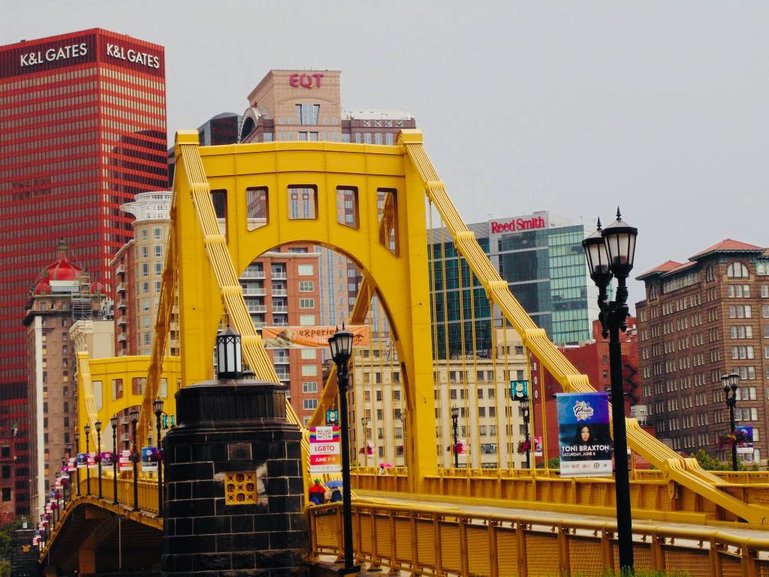 Going further is a sort of large square that houses a very cool Children's Museum (we went and loved it) as well as Federal Galley, one of Pittsburgh two "food galleys" of pop-up stalls with creative eats.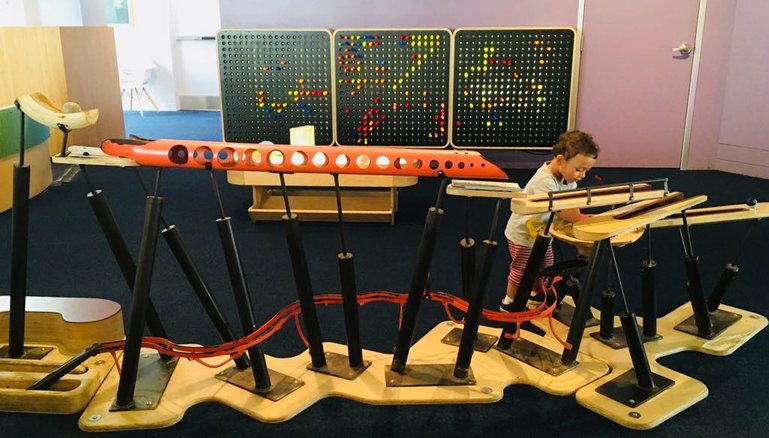 Downtown itself, we really enjoyed visiting the art exhibits at the African American Cultural Center and getting dinner at Sienna Mercato, a unique Italian restaurant whose design-your-meal menu is focused on a variety of meatballs served in different formats and accompanied by different sauces. So a meatball restaurant. We found this totally kid-friendly and adult-friendly and just awesome.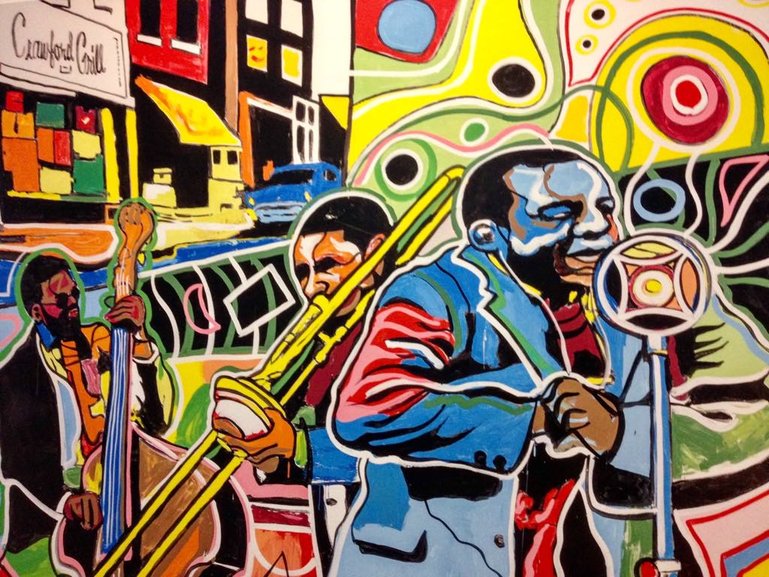 Stop 3: Cleveland and Its Foodie Landscape
---
Cleveland, Ohio, was another foodie gem to discover. We visited my brother at his university, and he showed us around some of his favorite spots in the Italian neighborhood in town, including the glorious Italian bakery Presti's. It definitely made me think of the famous Italian pastry shops of Boston's Hanover Street, minus the line going out the door.
We also headed out to explore West Side Market, a gigantic covered market with an area for fresh produce and another area of food stalls. The top two things you need to check out here: One, there is a stand that sells maybe twenty different flavors of bacon to make at home. Maple bacon, spicy bacon, I-don't-remember-what-else-but-it-was-all-so-interesting bacon! Two, pierogis are kind of a theme here, with several stands selling pierogis to prepare at home. But what if you want fresh pierogis prepared for you? Head to the hot dog stand just outside the main market space and ask. So cheap and served with sour cream!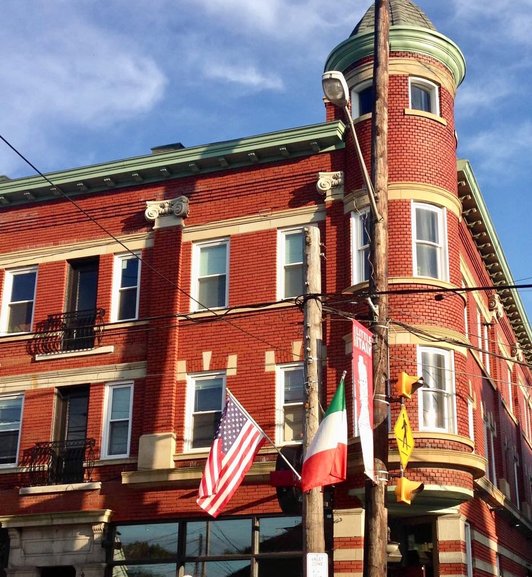 Stop 4: Let's Stop by Columbus!
---
We swung down to Columbus, Ohio, to see friends. We honestly didn't do too much else just because of timing, but North High Street of the Short North Arts District was a pleasure to stroll down. We had lunch at Goody Boy Diner, a cute diner-with-a-gourmet-and-healthy-slant with both indoor and outdoor seating. We found it to be super kid-friendly with some healthier toddler options.
Stop 5: Indianapolis and Keeping it Weird
---
We'd heard about the off-the-beaten-track-hip Indy vibe but wanted to see for ourselves. The first thing that struck us about Indy? Scooters everywhere. They feel a little underutilized because there are few pedestrians — most people are driving. But this does mean they are super available around the city sidewalks. There were two apps for picking up scooters and using them to get around town. We had a lot of fun trying one out on the Indianapolis Canal Walk, a nice, long riverwalk area along a canal. Right by the canal there's a futuristic-y playground called Colts Canal Playspace that is a must for families.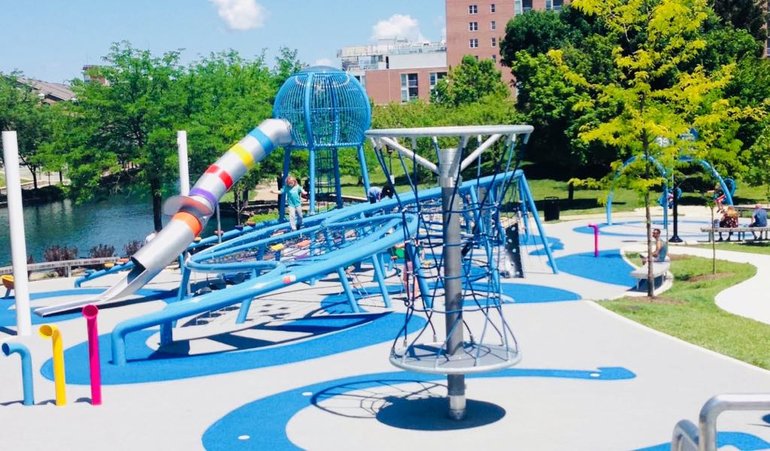 Also for kids, there's the Rhythm! Discovery Center, which is literally an interactive museum all about percussion. So like, our toddler got to run around this place just hitting things and making percussion music for about an hour. For all children who like to hit on things who make noise this is the best "museum" ever invented.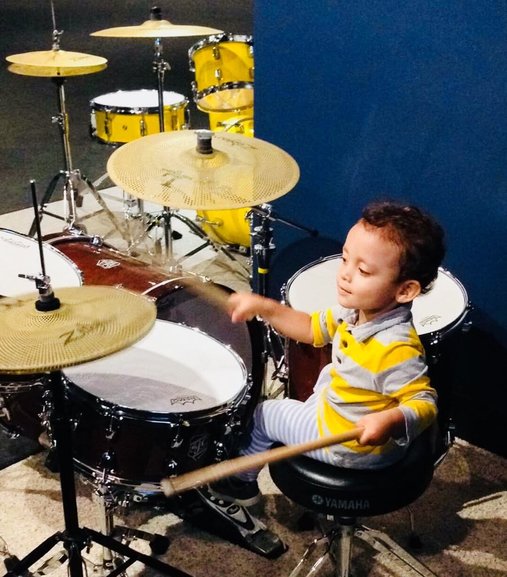 Another spot to keep on your radar in Indianapolis is the Circle City Industrial Complex, a former area of warehouses that's being converted to a funky little business district. When we visited, there was a brewery, an ice cream parlor, and some shops and art galleries — and it was growing.
Stop 6: Chicago, My Hometown
---
Chicago has a lot going for it today, but it's still part of the Rust Belt as a former factory city. I always discover new things, every time I visit. This time, now with a playground-climbing toddler, we were introduced to Maggie Daley Park, a kids' wonderland made up of seven different "play gardens" (creatively designed playgrounds) for different ages. It's not hard to find, tucked behind Millenium Park. I had no idea it was there, and it's a pretty glorious place.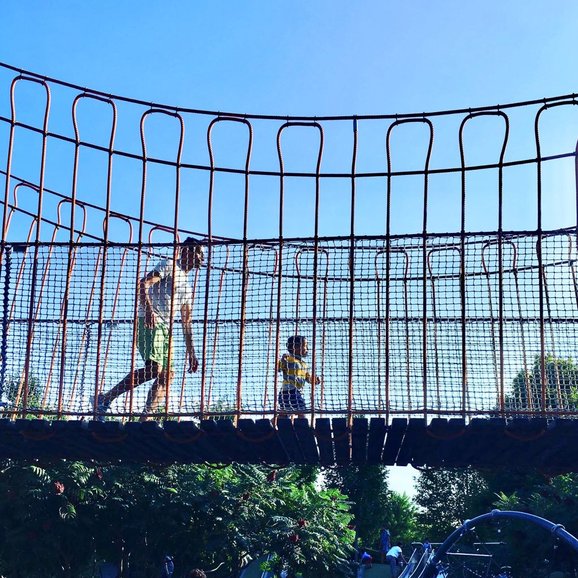 Our new favorite new Chicago eatery was Forastero, a litte taco joint that fuses Korean and Mexican cuisines. We had a fish tempura taco with some spicy fixins that were distinctively Asian, and such a taste party for the mouth.
If you check out one of the places I suggested, I'd love to hear about it! Please do reach out or tag me on social media (see profile).