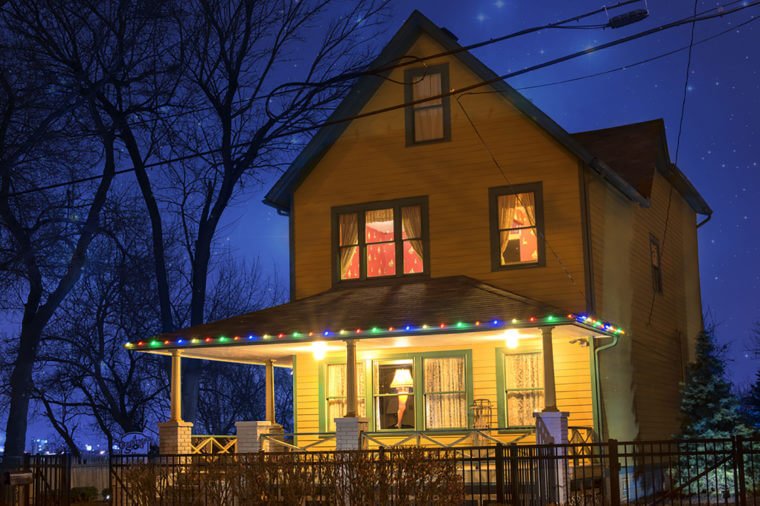 A Christmas Story House
Ralphie: "I want an Official Red Ryder Carbine-Action Two-Hundred-Shot Range Model Air Rifle!"
Santa Claus: "You'll shoot your eye out, kid."
The 1983 movie, A Christmas Story, shown for 24 hours each Christmas on TBS, is tradition in every sense of the word. From the kitchen where the turkey is taken out of the oven to the infamous leg lamp that is 'electric sex gleaming in the window", a trip to the Christmas Story House in Cleveland, OH is well worth your time. It is the original house the movie was filmed in and has been restored to a near exact replica of what it would have looked like in 1940 when the movie took place.
You will receive a brief tour at the beginning of your visit but then the house is yours to explore. My favorite parts were climbing under the sink where Randy was hiding because he thought "Daddy was going to kill Ralphie" after a fight he had and running my hands up and down the leg lamp just like Ralphie did before his mom slapped his hand away. When you see the bathroom, there is a bar of Lifebuoy soap on the soap dish like the one Ralphie had in his mouth for saying THE word, the big one, the queen-mother of dirty words, the "F-dash-dash-dash" word!
You can also explore the outside of the house where the BB gun battle took place and the icicle nearly took out Ralphie's eye. After your tour, go back to where you bought your ticket and check out the amazing museum and gift shop. A Christmas Story House is an absolute must do when in Cleveland.
A Christmas Story House is open year-round and costs just $11.00 for adult admission. There is paid parking available but you may be able to find some free street parking. When you are done with your visit, be sure to stop at one of the amazing restaurants in Tremont including the Tremont Taphouse, Barrio or Fahrenheit.
For more information on A Christmas Story House, visit their website.