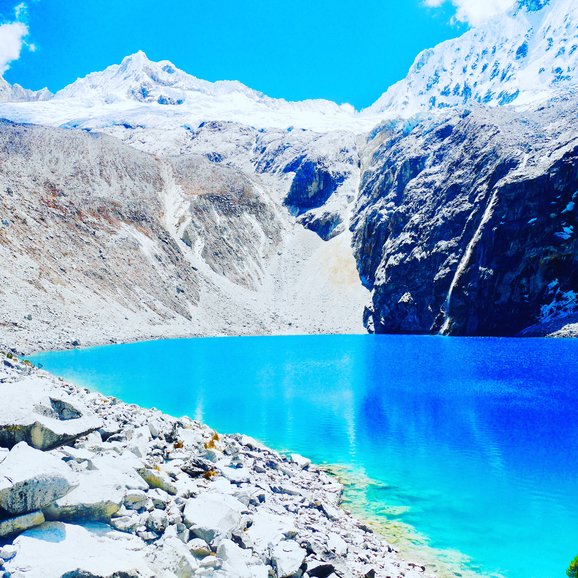 Laguna 69
🇵🇪 #laguna69 in #peru is a magic place that will take your breath away with its turquoise waters and with an altitude at 4550 meters. This was one of my favourite hikes and this should definitely be on your list when travelling to Peru.
⁉️ How to get there and how to enjoy it on your own?
🤝 my #traveltips : take a bus from Lima to Huaraz. The ride will be quite long (around 8-10 hours if I remember correctly) but once you will get closer to Huaraz you will be driving through some beautiful mountain landscapes. Once you are in Huaraz, you have two options 1) the easy one, just book an agency in Huaraz and they will organize your day-trip 2) The cheapest and most rewarding option is to take a "combi/collectivo" in Huaraz to reach Cebollapampa and the beautiful Lagunas de Llanganuco, where you will start your hike to Laguna 69 which is reachable in about 3 hours.
Enjoy this fabulous mountain lake and if you're not scared by the cold water, have a refreshing swim!
Last note: since you will be above 4.000 meters, make sure you could acclimatize a bit with the altitude before, in order to avoid any sort of altitude sickness.