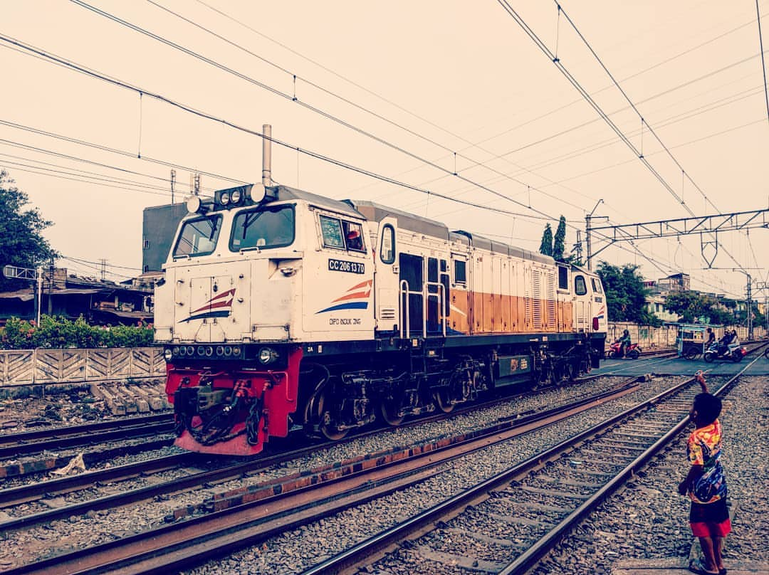 Rachael and I (Arran) are qualified teachers back in the UK. We lived in London for 2 years and decided to pack up and see the South East Asia.
The border of Central and North Jakarta.
Jakarta is a city and all cities have their affluent areas and impoverish areas. It was just our luck that we spent it on the outskirts of the 'Bronx', which a local kindly informed us has we got off the bus in Senen.
Jakarta Points
---
Use Blue Bird Group Taxis - via a meter - others are known to rip you off.
Avoid North Jakarta - it's the 'unsafe' area.
There are local buses and a more professional bus network system.
Buses usually cost 5000 Rupiah (£0.29) per ride per person.
A card can be bought for the 'professional' bus network - 40,000 Rupiah (£2.29) - one card can be bought but used by more than one person.
Most people stay 2-3 days.
Cost of a meal in restaurant Inc a soft drink - 35k - 70 k Rupiah per person (£2-4)
Street food - Not cooked fresh and did not see the locals eating it so did not try.
The National Monument is nice to see.
Old town too but we did not have time to see that.

Transport
---
Taxis
Blue Bird Group are the ones to trust the most and make sure they use a meter. Often scammers will say they're blue bird but they're just a blue car. They may also give one price and double it at the end of the fair.
Buses
The outskirts use old school buses. The type without suspension, patched up leather seats with cigarette burns and doors wide open for Air con. We got charged 5000 rupiah each per ride - £0.29.
Back of the bus trying not to fall out.
The centre had a more up to date bus service that interlinked well across the inner city. Rachael and I paid for a travel card 40,000 rupiah - £2.29 that we both could use.
Jakarta
---
Rachael and I did not have long in Jakarta. However, most people say you only need 2 to 3 days.
The city is interesting and very busy especially on the roads where car, bus, motorbikes, scooters and tuk-tuks merge has one vehicle dodging game that is similar to the classic video game Frogger. When, carefully, crossing the road cars and motorbikes will stop.
National Monument
We visited the national monument that represented Indonesia's independence from the Dutch. It was wonderful to see and cost around 45,000 Rupiah (£2.57).
Do not be surprised if Indonesian people ask to take a photograph with you. Often the people are very friendly and will ask.
Southern part of the City
South of the city takes you to a strip of road that has high rise buildings consisting of hotels and shopping complexes. You can get food and beer here but expect to pay a little more in these places. You can see a stark contrast between the central city and the outskirts. If you want a real experience dip your toe in the 'Bronx'.