Egypt, a captivating destination steeped in rich history and magnificent wonders, is a perfect choice for summer travelers. While the summer season in Egypt brings warm temperatures, it also offers many benefits and unique experiences, making it an ideal time to visit.
Benefits of Visiting Egypt in Summer
---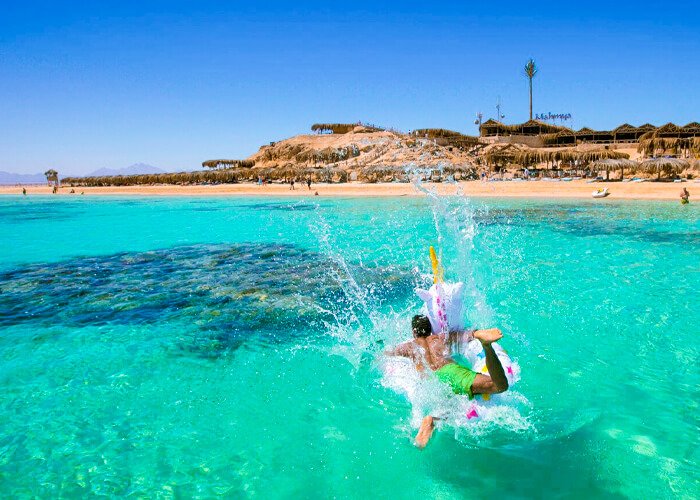 Enjoying the sea
Egypt enjoys a predominantly warm and sunny summer. With average temperatures ranging from X to X degrees Celsius (X to X degrees Fahrenheit), visitors can relish the abundance of sunshine and comfortably explore the country's remarkable attractions.
Less crowded tourist attractions:
One of the significant advantages of visiting Egypt in summer is the reduced tourist crowds. Popular sites such as the Pyramids of Giza, the Egyptian Museum, and temples in Luxor are more accessible and offer a more immersive and relaxed experience without the usual crowds of visitors.
Lower prices and better deals:
Summer is considered the off-peak season for tourism in Egypt, leading to lower costs and enticing sales on accommodations, flights, and tours. Travelers can take advantage of discounted rates and enjoy a more budget-friendly trip without compromising on the quality of their experience.
Must-Visit Destinations in Egypt during Summer
---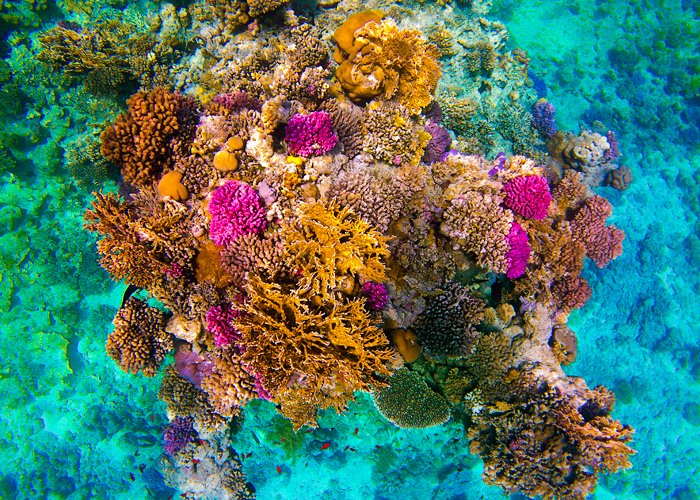 Coral reef in Red Sea
Hurghada:
Hurghada is renowned for its pristine beaches and crystal-clear waters. Spend your days sunbathing on the soft sandy shores, snorkeling or diving amidst colorful coral reefs teeming with marine life, or embarking on thrilling water sports such as windsurfing, kiteboarding, and jet skiing. For a more serene experience, take a leisurely boat trip to Giftun Island, where you can explore the island's natural beauty and enjoy snorkeling in its turquoise lagoons.
Sharm El Sheikh:
At the Sinai Peninsula's southern tip, Sharm El Sheikh is another popular Red Sea resort destination. Its idyllic beaches, framed by dramatic mountain landscapes, provide a picturesque, relaxing setting. Dive into the underwater wonderland of the Ras Mohammed National Park, renowned for its diverse marine ecosystem and vibrant coral gardens. Go snorkeling, or scuba diving, or take a glass-bottom boat tour to witness the incredible beauty of the Red Sea's marine life, including colorful fish, sea turtles, and even dolphins.
Marsa Alam:
For those seeking a more secluded and tranquil beach experience, Marsa Alam is a hidden gem. This coastal town boasts untouched coral reefs, stunning sandy beaches, and a peaceful atmosphere. Embark on a snorkeling or diving expedition to explore the world-famous dive sites such as Elphinstone Reef or Samadai Reef, known as the Dolphin House. Marvel at the deep coral formations and encounter playful dolphins in their natural habitat. You can also relax on the pristine beaches, take a boat trip to explore nearby islands, or indulge in spa treatments and wellness activities the resorts offer.
Dahab:
Situated on the Gulf of Aqaba, Dahab offers a more laid-back and bohemian atmosphere than other Red Sea resorts. This charming coastal town is renowned for its incredible diving and snorkeling spots, including the famous Blue Hole and the Three Pools. Dive enthusiasts can explore underwater caves and vibrant coral gardens and encounter various marine species. In addition to water activities, Dahab is also known for its relaxed vibe, waterfront cafes, and the opportunity to engage in activities like yoga, camel trekking, or stargazing in the serene desert surroundings.
Cairo:
The bustling capital: Cairo, Egypt's vibrant capital, offers many attractions for summer visitors. From marveling at the ancient Pyramids of Giza to exploring the fascinating Egyptian Museum and wandering through the bustling Khan El Khalili Bazaar, Cairo provides an authentic blend of history and culture.
Alexandria:
The coastal gem: Escape the summer heat by visiting the enchanting seaside city of Alexandria. With beautiful beaches and historical landmarks like the Citadel of Qaitbay and Bibliotheca Alexandrina, travelers can enjoy the refreshing sea breeze and indulge in water activities while exploring the city's captivating history.
Tips for Enjoying Egypt's Summer Season
---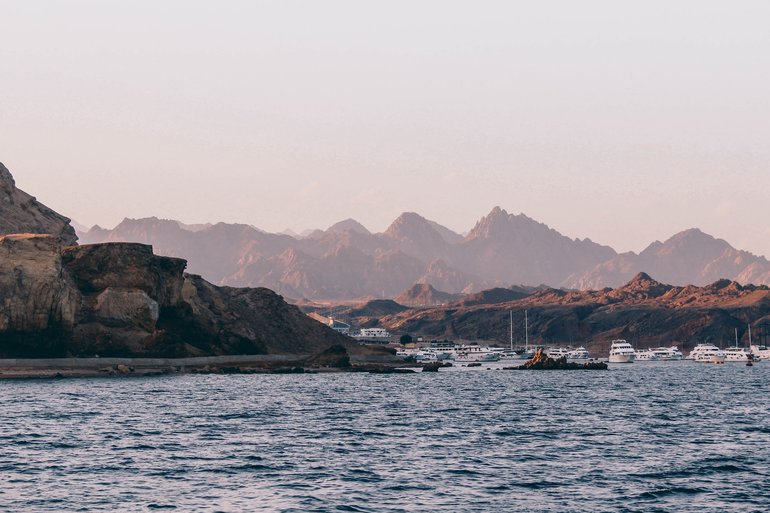 Sharm El Sheikh Egypt
Packing essentials for a summer trip to Egypt:
When packing for Egypt in summer, consider lightweight and breathable clothing, comfortable footwear for exploring archaeological sites, sunscreen, hats, sunglasses, and reusable water bottles to stay hydrated. Dress modestly and respect the local customs and traditions.
Staying hydrated and sun-safe:
To beat the summer heat, it is essential to keep hydrated by drinking plenty of water. Protect yourself from the sun's rays by applying sunscreen regularly, seeking shade during the hottest hours, and wearing hats and sunglasses. Embrace the local culture by enjoying refreshing drinks like hibiscus tea or sugarcane juice.
Planning activities and sightseeing:
Plan your actions and sightseeing strategically to avoid the day's peak heat. Visit outdoor attractions early in the morning or late afternoon when temperatures are more comfortable, and the sun is less intense. Take advantage of the more excellent hours to explore the open-air sites and save indoor attractions for the hottest part of the day. Consider visiting museums and markets or enjoying a leisurely cruise along the Nile River during the midday hours.
Conclusion
---
Visiting Egypt in summer offers a range of advantages for travelers seeking a unique and rewarding experience. With warm weather, reduced crowds, and attractive prices, exploring the wonders of Egypt becomes even more enticing. From the iconic pyramids and bustling streets of Cairo to the coastal charm of Alexandria and Hurghada, Sharm El Sheikh has something to offer every adventurer.
Pack smartly, stay hydrated, and plan your activities wisely to maximize your summer trip. Embrace the friendly hospitality of the locals, savor the flavors of Egyptian cuisine, and immerse yourself in the country's rich cultural heritage.
Start planning your summer adventure to Egypt today and create memories that will last a lifetime. Whether you're an avid history enthusiast, a beach lover, or simply seeking a new and exciting destination, summer Egypt will captivate your senses and leave you with unforgettable experiences.
Get ready to embark on a journey through time, immerse yourself in ancient civilizations, and witness the wonders of Egypt in all their glory. Summer is the perfect time to uncover the secrets of this magnificent land. So, pack your bags, embrace the warmth, and prepare for an unforgettable adventure in Egypt, where ancient history and modern charm coexist.