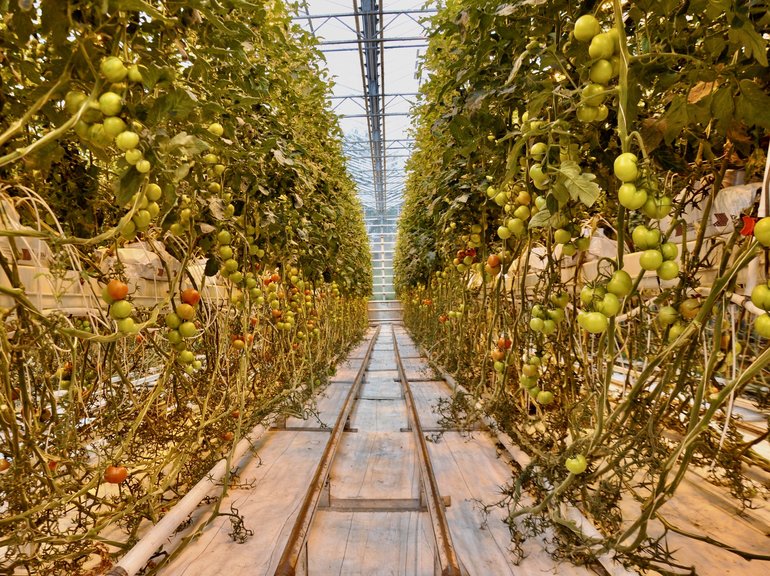 Friðheimar, Iceland - © Nomadic Existence 2020
Eating tomato soup to your hearts desire at Iceland's sustainable Friðheimar Farm
---
This mystical island was made for those who want to forget that time exists, for those who love the open road; exploring marvels of nature and stumbling upon moss-topped campsites nestled on gigantic mountain plateaus with furry-eared arctic foxes bouncing among fern-green grass.
Of course, you can arrive in Reykjavik, pay for a packaged tour, which takes you on a four-day trip around the golden circle to see all the highlights and possibly end up spending more money in a week than you earn in half a year. But then you'll be missing out on a whole world of endless opportunities, which exists on this Nordic land of fire and ice.
The only true way to approach Iceland is by flying into Reykjavik, renting a camper van with camping equipment and hitting the Ring Road with absolutely no solid plan in mind - because this is going to be one epic road trip!
With large maps next to the roadside, Midnight sun and something to experience in literally every corner of this wild country: there will be nothing hindering the never-ending possibilities on this journey; except of course those woolly, hair-metal-looking Icelandic sheep aimlessly grazing in the middle of the road.
Imagine walking behind a mass of water falling from a cliff face at 2 in the morning, herds of wild horses galloping beside the road, hiking across fields and up mountain ravines to find hidden, thermal pools to bathe in, balancing atop rims of dormant volcanoes, fjords that expand as far as the eyes can see, aquatic rides among huge floating icebergs in glacier lagoons, waves breaking on jet-black, lava-rock beaches, wandering on rainbow coloured mountain ranges, geysers exploding into the sky and nature's answer to what would happen if a Tuscan and a penguin procreated. And just as you think that you cannot be impressed by yet another waterfall, a larger, more awe-inspiring one comes along. All while embracing the extremely warm hearted and friendly hospitality offered by every Icelandic person you come across.
Among all of this lies a very unique farm, called Frioheimar situated within the Golden Circle. This is an Eco-initiative specialising in growing tomatoes and cucumbers, by sustainably using Iceland's abundant geothermal water resources. As a guest you dine amongst the tomato vines inside their wide-reaching, extraordinary beautiful greenhouse; enjoying meals & drinks almost exclusively made from tomatoes (their tomato soup and Bloody Mary cocktails are famous). Walking around the greenhouse, the fattest little bees buzz past you while they hustle around pollinating the tomatoes. They also offer tours of the property, all nestled in a horse ranch where you can view their beautiful animals. Making for a truly, unique eco affair.
Tips:
Direction-wise; from Reykjavik drive the Golden Circle, then head to the South Coast and link up with the Ring Road, from here follow the Ring Road towards the Southeast. Move with the Ring Road up to the Eastern Fjords, then head north and do the Diamond Circle. After this, leave the Ring Road and explore the Western Fjords - even more breathtaking than the Eastern ones. Moving southwest, link back up with the Ring Road to return to Reykjavik.
Spend a few days exploring Reykjavik.
Iceland can become quite expensive, save money by buying "sin-tax" products (alcohol & cigarettes) at the Duty-Free shop at Reykjavik Airport when you arrive. Camp. Make your own food.
If you are a lover of fantasy novels, such as Lord of The Rings – Iceland is the birthplace of epic sagas – take some Icelandic literature along for the journey to help immerse and understand the land, culture and people more deeply. *Don't forget to tread lightly as there are gnomes and fairies about!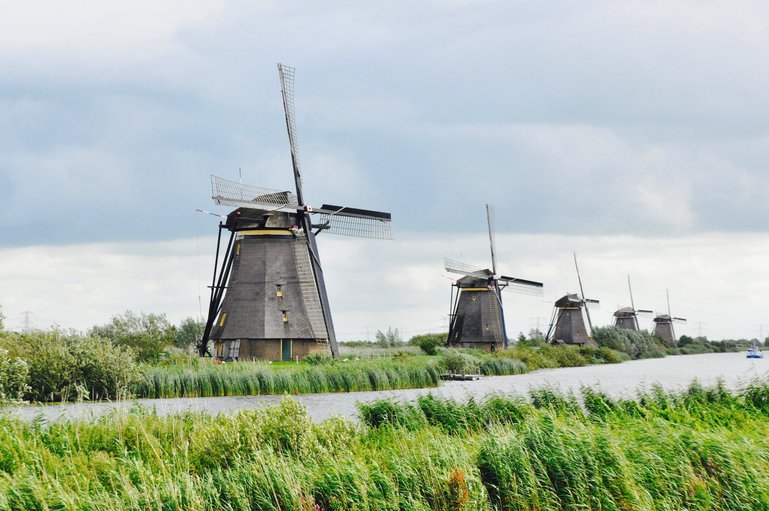 Holland, the Netherlands - © Nomadic Existence 2020
Gliding through the canals of Amsterdam on an electric boat
---
The birthplace of capitalism, a hippy Mecca in the seventies and one of the cities with the most canals in the world: this is Amsterdam.
It may seem strange adding a city, which is already overwhelmed by over-tourism to a list of Eco-destinations. But sometimes if you are adamant on visiting a popular destination, you can reduce your impact by changing the way you choose to travel as opposed to where you chose to travel.
If your idea of this Dutch capital is sitting in a tiny room enveloped by cannabis fumes or walking down alleys pointing at women standing behind red-lit windows. Then you are literally missing out on an insane amount history, an abundance of educational opportunities, unbelievable feats of human engineering and the most charming part of the city....it's canals.
Let's talk history, in the span of a mere 700 years this city went from being an unoccupied marshy swampland to one of the wealthiest cities in the world. As far as broadening your knowledge is concerned, this is the city with the most museums per capita of any other city in the world. If you can imagine it, the Dutch have a museum for it. There is the museum of handbags and purses through the ages, a museum of florescent lights, Micropia – a museum for microorganisms and even a chocolate museum. The Dutch are also by far some of the best engineers on water, some parts of Amsterdam are almost seven meters below sea level. The Dutch have defied one of the most formidable forces of mother nature by learning how to control the sea and then choosing to live on top of it.
So, how do you get away from the narrow, overcrowded streets of Amsterdam; you do as the locals do and avoid them altogether by hopping onto a boat and experiencing this European cosmopolis the way it in which it was intended to be explored, from the canals. The comically crooked canal homes were built with the idea to be viewed from the water - the canals offer the best views and even better, you don't have to worry about getting killed by crazy cyclists.
Instead of falling into the tourist trap of an over-sized boat, rushing through the canals; embrace the more local approach of a small and intimate boat cruise. Even better yet, an electric boat! Pack a picnic of fresh local bread, famous Dutch cheese and hearty brewed beers to savor as you glide down small, peaceful canals and under bridges adorned in pink and purple flowers. While a witty, well-versed guide captivates you with stories of Privateers, spice routes and stock markets devastated by a tulip craze. Float past elaborate, wooden houseboats bustling with life, view elephants lazy in the water of the Amsterdam Zoo. And watch the orange-hued, silhouetted dome of the St. Nicolas Basilica as the sunsets behind it and be mesmerized by how the whole city comes to life at night, when bridges become lit with hundreds of lights and their reflections dance across the water.
Tips:
The best option for a small, electric boat with extremely entertaining and knowledgeable guides and the choice to bring your own food and drink - Those Dam Boat Guides.
Want to be an even more responsible traveller; avoid the high tourist season (summer) and opt to travel to Amsterdam in low season (winter). Between December and January you can enjoy a boat tour of The Amsterdam Light Festivals – artists create incredible light installation pieces throughout the canals to be viewed from a boat. Sit warmly wrapped in a blanket inside an enclosed boat with transparent a roof and windows, sipping on hot Gluwein and enjoy the artistic feast of the eyes.
Want some more time on the canals, volunteer for a Plastic Whale morning boat tour. They provide nets for you to fish plastic litter out of the canals, which is then up cycled to build their boats.