Jalil El Harrar is a German photographer now living on the Central Pacific coast of Costa Rica. He is a master of capturing art in nature, transpiring over years of disciplined observation and commitment to his craft.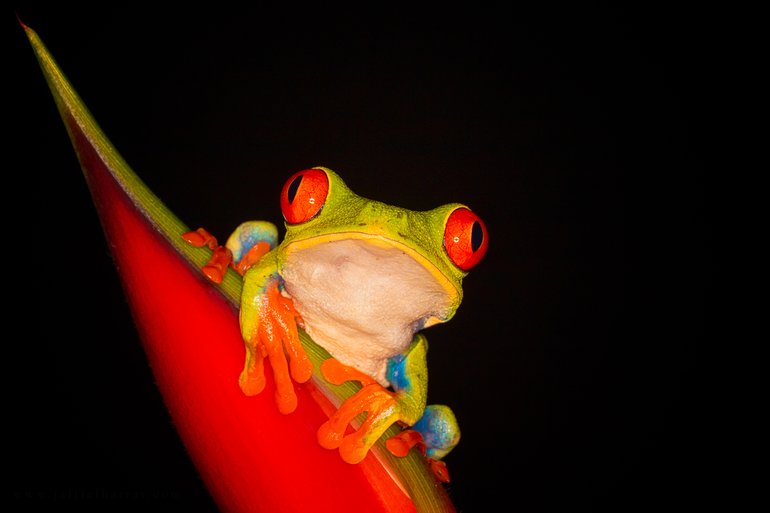 Since his arrival in Costa Rica five years ago, Jalil has been fascinated with bird photography, in particular colibri (hummingbirds). He is also drawn to the beauty of the rarer bird, resplendent quetzal, found in the higher regions of Costa Rica.
Subsequently, as a resident close to the beach, El Harrar began dabbling in surf photography both in Playa Jacó and Hermosa Beach. The fluidity of surfers within the waves inspires him for their resemblance to the dance of the hummingbirds. If you surf in Jacó, you may have spotted the unpretentious and quiet man under a palm tree, sitting on a chair with his eyes on the waves, camera in hand.
In addition to surf and nature photography, Jalil is also a real estate photographer and available for contracted work.
Here are some excerpts from a recent interview with the gifted photographer.
'A surfer has to become one with the water in order to move easily. For me it's like a dance in the ocean. It reminds me of the hummingbirds.'
How long have you been doing photography and what inspired you initially?
It all started during my former profession; I was the manager of a very popular nightclub. Whenever I had the chance I would borrow the photographer's camera and take pictures myself of the people at the club. That's when I realized how much I liked photography. When I arrived in Costa Rica I was charmed by something completely different. I became fascinated with birds.
What are your favorite birds to shoot here in Costa Rica? Do you have one or two preferred places to take photos?
My favorites birds are clearly the hummingbirds, the way they dance in the air is simply something from a movie. Next would be the quetzal. I always like to go to a place called El Cerro de la Muerte in San Gerardo de Dota (a mountain village popular for high-altitude birds like the quetzal). Laguna del Lagarto Lodge and Quetzal Lodge Paradise, among others, are two of my favorite places to shoot.
I also enjoy taking photos here on the Pacific Coast.
How many different places in Costa Rica have you been? Are there any places that you would like to visit in the future?
I'd like to know more of the southern part of the country and also would like to explore the Caribbean. I know the areas in Costa Rica where you find birds. A photographer has curiosity for nature and obviously wants to know every corner.
When did you begin to shoot surf photography and why do you like it so much?
I began to take surf photos four years ago.
A surfer has to become one with the water in order to move easily. For me it's like a dance in the ocean. It reminds me of the hummingbirds.
Do you still offer photography workshops and where can people find that information?
Due to the pandemic, I have cancelled all workshops for this year. I will continue in 2021, with my next workshops planned for February, March and August. You can see all the details on my website page.
Follow Jalil El Harrar on Facebook and Instagram @jalilelharrarphotography.