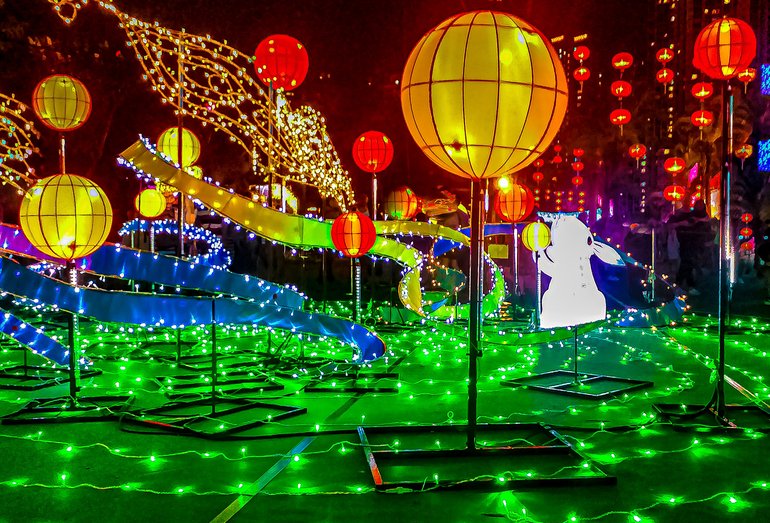 Mid-autumn Lantern Displays
The Story Behind Mid-autumn Festival
---
Mid-autumn was originated from a Chinese mythology or so called a fairy tale "Chang'e Ascending to Moon" from Huainanzi. Chinese usually relate Mid-autumn Festival to rabbit, mooncake and Chang'e.
Once upon a time, Hou Yi's village was tortured by ten scotching suns. They could not even bare the high temperature and many villagers died. Hou Yi used his fine-tuned archer skills shooting down nine suns. Finally, the whole village was saved.
Hou Yi and Chang'e met each other and got married.
One day, Hou Yi went to practice magic from Taoism. He met Queen Mother of the West on his way home. Queen Mother of the West gave him a pill promise that the pill can help a person ascend to heaven once swallow it.
A bad guy noticed that the couple hide the pill and forced Chang'e giving him the pill when Hou Yi was not at home. Chang'e refused the demand and swallowed the pill. Afterwards, she ascended to heaven and became Goddess of the Moon.
Information for Mid-autumn Lantern Displays
---
There are two events may draw your interest in addition to the Mid-autumn Festival Displays. One is Wishing Pavilion - Lantern and Light Show Celebrating Mid-Autumn Festival. Another one is Interactive Lighting Installation. Dates of the events may change every year in accordance with Chinese Lunar Calendar. Please do check with their official website for more details.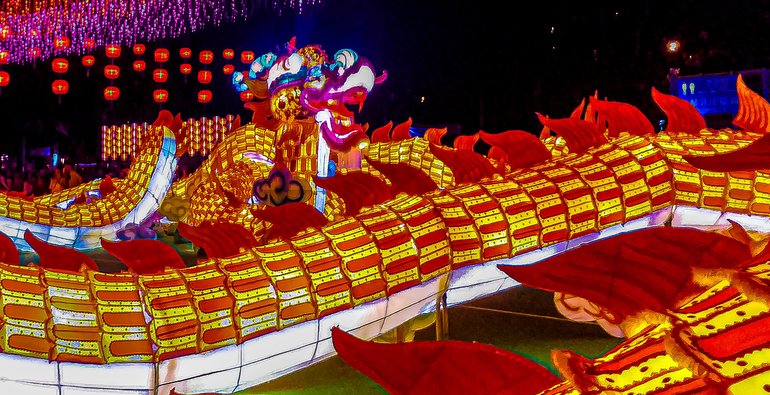 Mid-autumn Lantern Displays
Locations of Mid-autumn Lantern Displays
---
The exhibition is held in three locations: (1) Victoria Park (2) Sha Tin Park (3) Tsuen Wan Park. Please do check out their official webite for more details as locations for such event may vary. The one I went to is at Victoria Park.