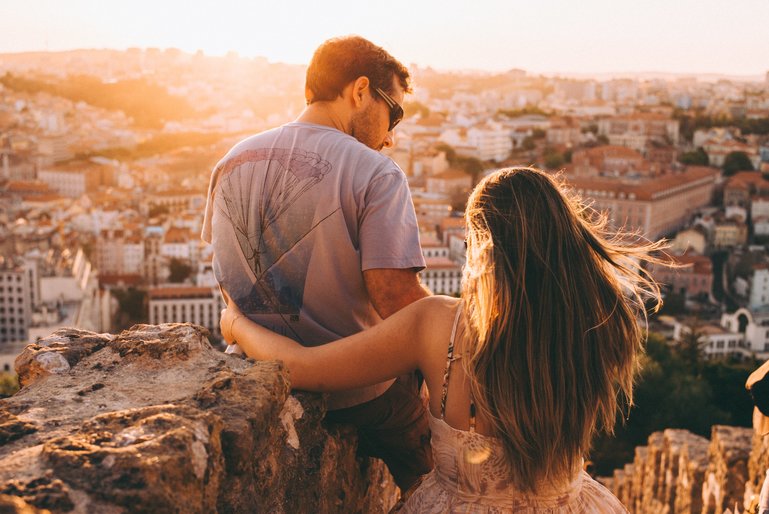 If you're in Canada and staring at the world-famous Niagara Falls, wondering how it would look like on the other side, well the country would also want you to see this side of the falls… and a lot, lot more.
Aside from this world-famous site, Canada is also bustling with romantic places for traveling couples out there. Its inviting weather can get extremely cold during the winter, which means it's also perfect for cuddling!
But even if it's not the winter, these romantic places will make you fall in love with your partner all over again. Just be sure to pack enough date night wardrobe items and comfortable clothes for some walking in the park in your carry-on luggage dimensions.
Barrier Bay Resort
---
Barrier Bay Resort has a romance package that you can avail of when you book a room at this very cozy resort.
A bottle of wine and chocolate is waiting for you in the room when you choose to get this package. It's definitely a perfect welcome for couples.
There are also activities that you and your partner can try to get your adventurous soul going. They have skiing, snowshoeing and snowmobiling which means the perfect time to go to this resort is during the winter.
And since you spent a good amount of time freezing outside, you can just snuggle inside the resort by the fireplace. It's the perfect excuse to always stay close to your honeybunch.
The Barrier Bay Resort is located in the heart of the Whiteshell Provincial Park.
Sky Zone Trampoline Park
---
Now, if you're feeling a bit childlike, you are always welcome to visit the Sky Zone Trampoline Park.
Take turns jumping in this wide park full of trampolines where you can snap a jumping photo of each other or you can even take a video to remember this moment by.
Aside from having fun, this could also serve as a good workout session for the both of you, as it can help you shed a couple of calories from the food you've taken during the entire holiday trip.
Assiniboine Park
---
When you feel like walking in the park while holding hands with the love of your life, then Assiniboine Park can be one of your options.
This park in central Winnipeg is the perfect date place for couples who want to have a good conversation without having to worry about not hearing each other well. It's a huge park, so you have a lot of places to choose from where you can have a good heart to heart talk with your partner.
You can also appreciate their extensive collection of tropical plants and flowers. They also have an English garden with a beautiful path and flower beds, perfect for photos.
There's also a cafe that offers breakfast and lunch where you can chill after you have seen the entirety of the place.
Voyageur Park
---
If the perfect date setting for you includes a picturesque view of a lake while swans swim above it, this park is for you.
Voyageur Park is best known for its frozen maple syrup on a stick which they serve during the Festival du Voyageur. It happens every February so make sure to plan your trip to this side of Canada during this time.
Aside from the frozen maple syrup on a stick, you can also enjoy authentic French-Canadian foods that are offered during this festival. There are also other fun activities that you and your partner will surely appreciate.
It's like high school carnival feels all over again.
The Palm Lounge
---
Looking for fancy date nights? I suggest The Palm Lounge.
It may look fancy and very grand because of the century-old Fort Garry hotel interiors, but it sure holds a lot of history. If the walls could speak, you would definitely hear a lot of stories as you walk your way to the Palm Lounge.
It's one of Winnipeg's finest cocktail destination, no doubt about that. So, try it for yourself and lounge at their plush seats while downing a glass of their bestselling cocktails.
Thermëa Spa
---
What's a romantic getaway without a relaxing massage for two?
After doing all the tiring but fun adventures during your first three days in this country, you can wind down for a day and have a rejuvenating time at the Thermëa Spa.
It's an exquisite-looking spa where it feels like it's Christmas all year round. The vibe is so relaxing, it will make you feel like you have gained back all the energy that you've lost and you may start a new adventure all over again.
The Forks Market
---
If you're the type of couple who loves trying different food, The Forks Market should be on your list of places to visit in Canada.
This place offers a lot of food kiosks. If you have a hard time picking one place to eat at, then you can try them all—that is if you're not full yet.
This can even attract Potterheads as the newly renovated food hall looks like it's the Hogwarts castle.
The Royal Canadian Mint
---
Looking for something different to go to? The Royal Canadian Mint is not your typical date place but it can definitely give this romantic trip a new flavor.
The Royal Canadian Mint houses a high-tech production of Canadian coins. They offer tours available both in English and French. It's open for visitors all-year-round.
You can also take home freshly minted Canadian coins as a souvenir from this trip at their gift shop.
Sous Sol
---
If you ask me, this is one of my favorites among the list. Sous Sol has a mysterious vibe that creates a different kind of romantic high, especially if you have their impressive dishes on your table.
It's dimly lit and the brick walls make the feel even more enchanting, almost like a magical story waiting to unfold.
The best part about this place? Oysters every Thursday!