Italy is a very popular travel destination and wonderful historic country. It is one of the world's centers of magnificent art, architecture, literature, music, and fashion. Italian people have an amazing cousin and so romantic language.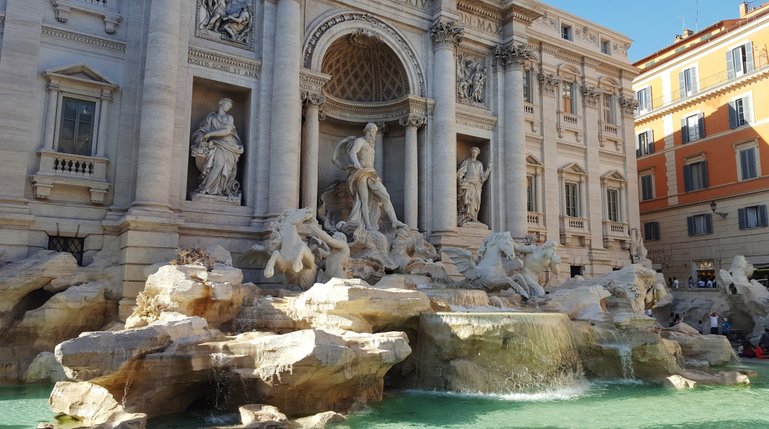 Trevi Fountain
Unfortunately, Covid-19 unexpectedly disrupted our lives, economies and the whole world feel uncertain about the future. But hopefully tourism will be started again soon. Desire to make a journey will not go away. We have to just be patient and wait until the situation will be safe and stable, then slowly we can start to travel again.
In the meantime, I would like to present a review of the hotel where we stayed when we visited Rome. We were very pleased with our stay, and I hope my review will be informative for other travelers.
Prati area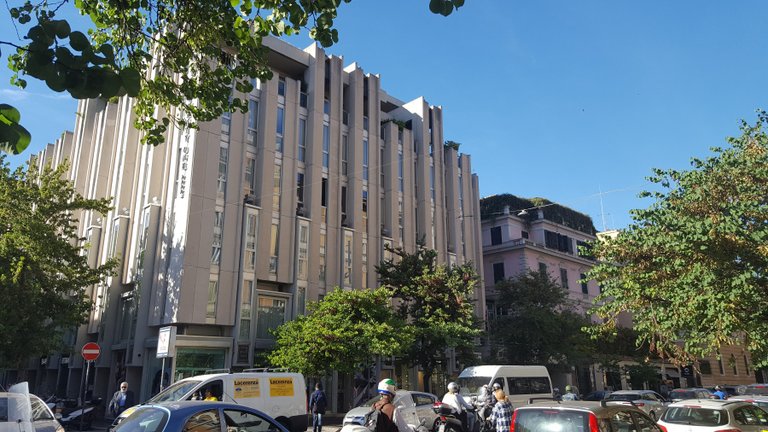 Hotel Twenty One. Prati Area
We stayed at Prati area at Hotel Twenty One.
Prati is one of the wealthiest districts of Rome. It has European charm, elegant buildings, beautiful Palazzo di Giustizia in Piazza Cavour, and the popular Via Cola di Rienzo shopping street with high-end brands. The district is very safe, with fewer tourists and more local people. In the evening social scenes come alive: wine bars, music, and restaurants. There just special mood and I love it.
Metro Lepanto is three blocks away from the hotel and there are only 5 stops to Roma Termini station if you need it. Near the hotel are two markets: Gastroni (Via Cola DI Rienzo,196/198. 7 minutes walk from the hotel) and Coop (Via Tacito, 90. 6 minutes walk), where you can purchase a pack of water, some snacks, etc.
We spent a lot of time looking for hotels and areas where we wanted to stay. And finally, we found it. We choose Hotel Twenty one and didn't regret it. It was a good choice for us.
Hotel Twenty One.
Via Cola di Rienzo 23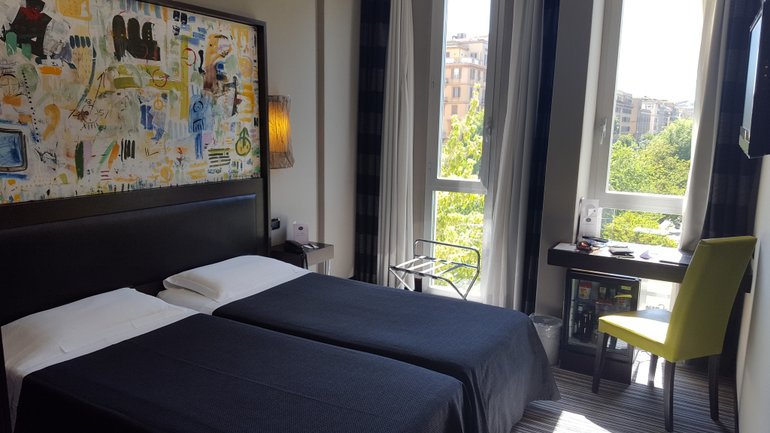 Room in Hotel Twenty One
Hotel Twenty One is a 4-star hotel, located between St. Peter's square and the Spanish Steps in Piazza di Spagna. Walkable distance to most historic attractions and a 30-minute walk to the Vatican.
It is a modern, quiet, and clean hotel. The room had an air conditioner, and it was very important for us. In the hot Italian summer and after so many kilometers of walking, you really want to come back into a cool room and have a good rest.
Most of the hotels in Rome have very small rooms, and I learned that lots of people complain that they can't even open their luggage. There is not enough room. Our room wasn't big either, but there was enough space to feel comfortable. The room has everything that you need, except iron and ice. You have to ask the front desk to have an iron and somebody will bring it to your room and pick it up after you have done. And the hotel doesn't have a vending machine, so if you need ice you have to go to the kitchen and ask them for it. For me, it was a little annoying but manageable. These are only two unconventional things for me. The rest was great: comfortable bed, little fridge, safe and very clean.
Breakfast in the hotel was just amazing and excellent. The best hotel breakfast so far. The buffet breakfast had a variety of delicious food: eggs, fruits, sweets and coffee. Everything was freshly made and so delightful … Ah, how good was our breakfast … Can't even describe it. Also, in the hotel Bistro 21 you can have lunch, dinner or just a drink.
The easiest way to get to the hotel from airport:
It was easy to get to Hotel Twenty one from the airport, which was important for us too.
We took SIT Shuttle bus Fiumicino Airport – Rome Vaticano (Via Crescenzio) (13 Euro round trip). The SIT bus shuttle has a stop at the Vatican, close to the St Angelo castle and from there we walked several blocks to the hotel. Even with baggage it was easy and it wasn't necessary to take a metro, bus, or taxi. On the way back to the airport, check the schedule at the bus stop and come a little early because there might be a line and you don't want to be late for your flight. The SIT Bus stop at the airport located at Terminal 3. We purchased tickets for the bus on the Travelocity website, printed them at home, and never had a problem.
Everything worked for us fine. We really like the hotel and the location. We were very satisfied.
Sincerely hope my review will help to choose this hotel, and you will enjoy staying there as we did!