Since August 2018, the subway arrives to the Salvador Airport (SSA) in Bahía, Brazil. It costs 3.7 Reales, which is about a Dollar.
You can get it by a free bus (3 minutes trip) then it gets you to the Subway Station.
You can go to the final station "Acesso Norte" (near the center, historic town and ports). Then you are in the Bela Vista Shopping Center. There, you can eat, take a taxi or Uber. You have free internet in the shopping mall, so you can always call a Uber.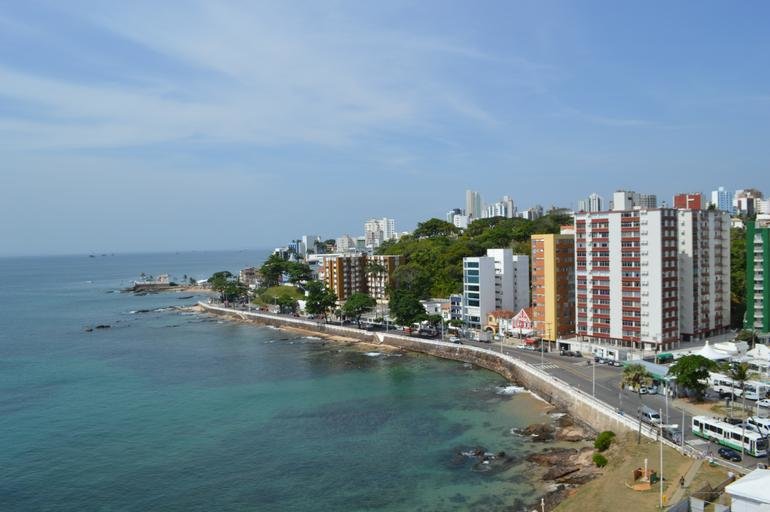 Beach in Salvador, Bahía, Brazil
If you want to have a sim card from a Brazilian company (like Tim) you can buy one there. If they ask for a CPF (Brazilian ID), you only by the sim card. Then you put it in your mobile, call *144 option in English, say your passport number, day of birth, etc, to activate it.