Hi All
Iguazu Falls sits on the border of Argentina, Brazil (and Paruguay)
The town centres of Foz de Iguacu (Brazil) and Puerto Iguazu (Argentina) are only a short drive from the border and both have an airport.
In addition to this there are daily tours to either side of the falls that will include the border crossing for you.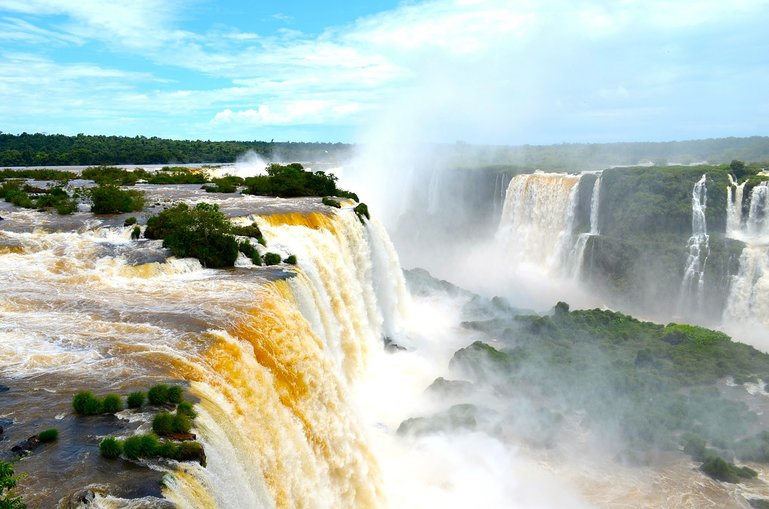 Iguazu Falls
So use this location on your itinerary as your transfer point between Brazil and Argentina and it will save you time and money, especially if you are flying as you can simply get a short domestic flight to/from either side, which are much cheaper and quicker than the international routes.