Yes sr., Buenos Aires is one in a kind, unique in every detail, this city is pure charming. If you walk through down town you ll see that each corner, every little aspect is European, and we "the argies", we really love it. We need culture, it is part of our nature, sitting drinking a coffee before and after going to work; drinking mate in "las plazas" (squares), literally, we this is who we are. Meat lovers, tango dancers and more, expression is in the blood and we need to share it. We are social people, mix of Italians and Spanish, each time you want to ask something we need to share our passion, "to be social" is the clue.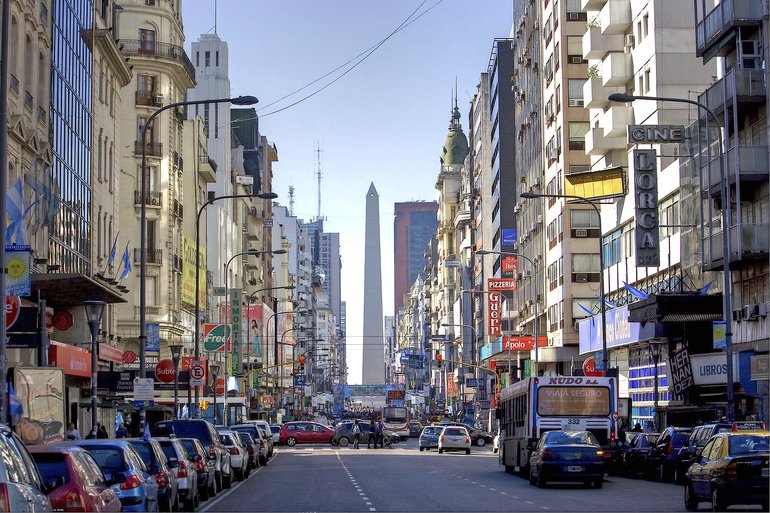 Buenos Aires, Argentina
Do you need to know what to do? Easy, I can give you a couple of suggestions:
1. Recoleta Cemetery, located in a beautiful north neighbourhood it contains graves of notable people like Eva Perón (ex president), noble prize winners and the granddaughter of Napoleon! A walk of an hour is what you need if you love history.
2. Explore the beneath tunnels of Buenos Aires, made by monks in the 1780, secrets paths that were the perfect escaped for many people who run out of the authorities. A must to do in Buenos Aires.
3. Do you love soccer? Come to "la cancha de Boca", oh yeah, if you follow this sport, it s said that this place don't beat, it shakes in every match.
4. Polo, yes sr., we are proud to have the best polo in all over the world, and each year in December you can watch the best matches like no one else.
5. Wanna drink wine? No worries, we are one of the main lands in the world with the best grapes of Europe, our favorite is the Malbec.
6. Want more? Did you ever had a tantric massage? This is pure rock and roll. You are gonna relax and have one of those sessions that your are never gonna forget.