Are you visiting Buenos Aires for the first time? Check out these 11 classics things to do in the Argentine capital:
#1 Floralis Generica
---
Floralis Generica is a giant metal sculpture of a flower that opens and closes according to the time of the day. Floralis Generica is located in a park in the Buenos Aires neighborhood of Recoleta, and the entrance is free.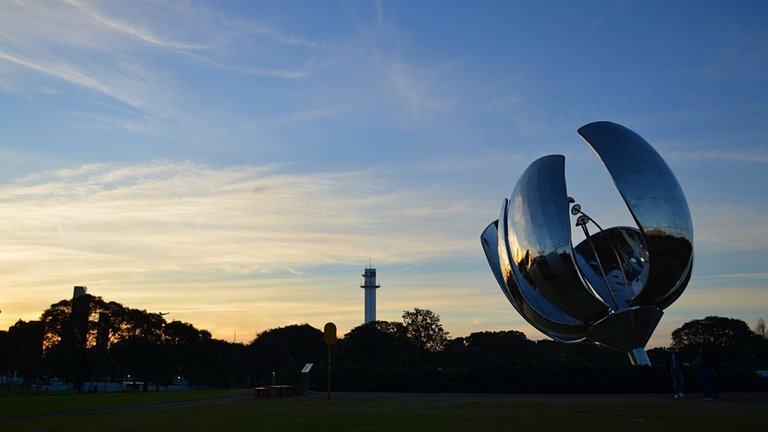 The sculpture Floralis Generica in Buenos Aires
#2 Recoleta Cemetery
---
The Recoleta Cemetery – or Cementerio de Recoleta as the name is in Spanish – houses some of Argentina's most prominent and historically important personalities. But there is one which we are all looking to see; Evita Perón! Argentina's (in)famous former First Lady is also buried at this cemetery.
#3 Casa Rosada
---
A visit to Buenos Aires isn't completed without visiting Casa Rosada. The Pink presidential palace, Casa Rosada, is properly one of the best-known buildings in Buenos Aires. The palace is used as the Argentine president's office. The Argentine president doesn't live in the Pink House but in a mansion, Quinta de Olivos, in the neighborhood of Olivos just north of Buenos Aires. On Saturdays, Sundays, and Argentine holidays, you can visit the Pink House for free. You only have to remember to reserve beforehand.
#4 Avenida de Mayo
---
Avenida de Mayo, or the May Avenue, is the wide avenue that leads from Casa Rosada to the Argentine National Congress' Nacional. The walk down Avenida de Mayo towards the Congress will take you by classic Argentine coffee shops and enormous art Novo-styled buildings. The avenue is covered in beautiful trees all the way. Differently worth a visit.
#5 Avenida 9 de Julio
---
Avenida 9 de Julio is said to be the widest avenue in the world, and truly is a landmark for Buenos Aires. And you better find the nearest pedestrian crossing if you want to be sure to come safely across the many lanes!
#6 El Obelisco
---
El Obelisco, or the Obelisk, is another main landmark of Buenos Aires that you can't miss. The Obelisk is located on the intersection of Avenida 9 de Julio and Avenida Corrientes, two of the most important avenues in Buenos Aires.
#7 Teatro Colon
---
On Avenida 9 de Julio, you will also find Teatro Colon. The theater is famous for being one of the best in the region.
#8 Puente de la Mujer
---
In the middle of the hip and modern Buenos Aires neighborhood of Puerto Madero, you will find Puente de la Mujer, the woman's bridge. The bridge is a modern piece of architecture and has quickly become an important landmark for Buenos Aires.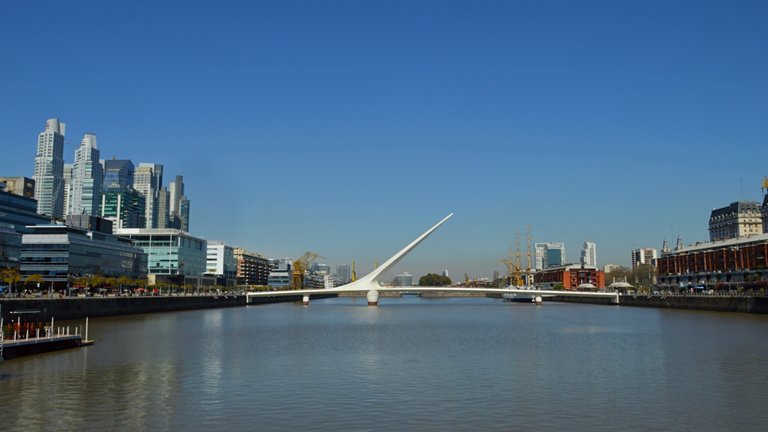 Puente de la Mujer in Buenos Aires
#9 San Telmo Sunday Market
---
Every Sunday, the street Defensa in the neighborhood of San Telmo turns into a huge street market. The market is called Feria de San Telmo in Spanish. You can find all kinds of handcraft and souvenirs.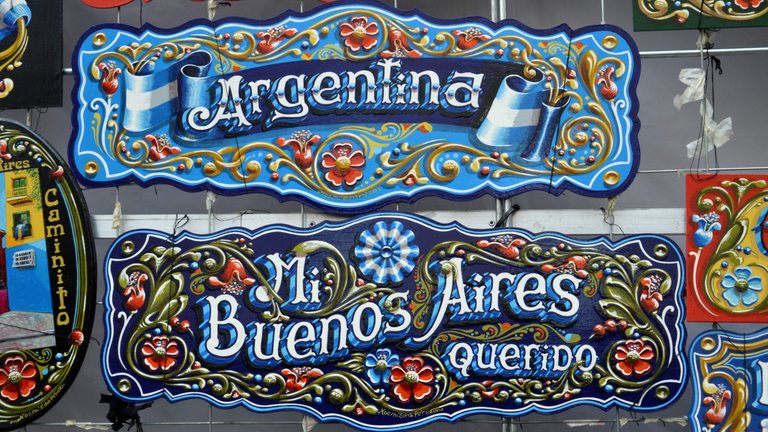 Handcraft at San Telmo Sunday Market, Buenos Aires
#10 Bookshop Ateneo Gran Splendid
---
Imagine a book store… Inside a theater! When in Buenos Aires, make a visit to the Ateneo Gran Splendid on Avenida Santa Fee a priority. And you will see with your own eyes what it's like to have a theater turned into a book store.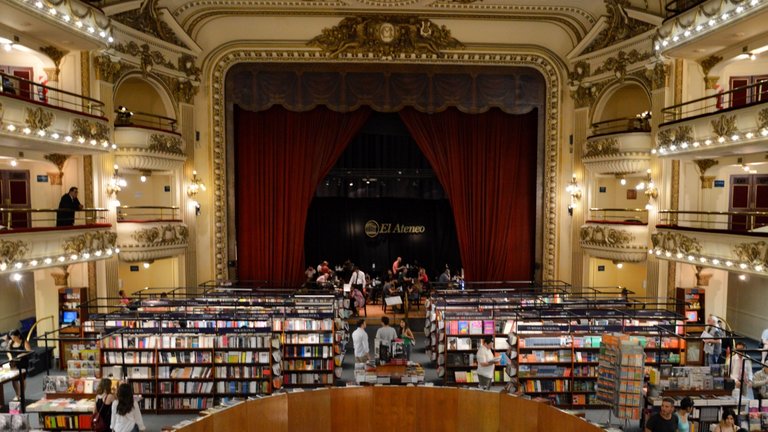 #11 La Boca
---
La Boca is a colorful neighborhood with an interesting history. It is one of those places that has turned into a must-do bucket list item for people visiting Buenos Aires, and unfortunately, it has been the area quite touristic and crowded.