Get more out of your travels to Buenos Aires by adding a day trip to your itinerary. Here are some of the best destinations for a day trip. Most of them are even accessible with public transportation within less than an hour away from the city of Buenos Aires.
#1 Tigre Delta
---
The Tigre Delta is a popular destination for day trips from Buenos Aires. The Delta consists mostly of islands and wetlands areas that can only be accessed by boat. This makes Tigre the perfect spot for boat rides and other water sports activities.
The small town of Tigre is located around 17 miles (28 km) north of the city center of Buenos Aires and can be accessed by train from the main points in Buenos Aires. The ride takes around an hour.
What to do in Tigre:
A boat ride on the Paraná Delta.
Visit Boulevard Saenz Peña, Tigre's Art District.
Shopping at Puerto de Frutos for handcraft and souvenirs.
Visit the local art museum, Museo de Arte Tigre.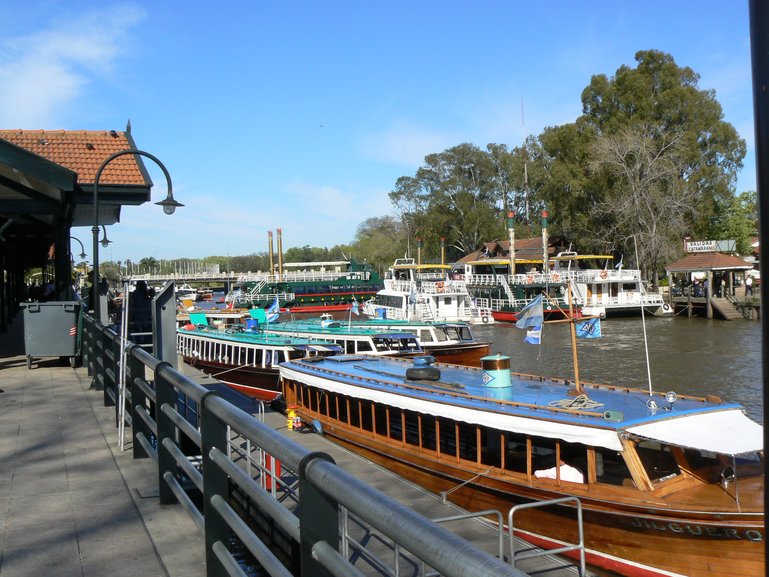 Tigre Delta, Buenos Aires, Argentina
#2 The Mataderos Sunday Market
---
The Mataderos Sunday Market or Feria de Mataderos is a perfect place for a quick but different day trip from Buenos Aires. At the market, you can experience traditional Argentine handcrafts, food, and folkloric performances. The market is located in the Buenos Aires neighborhood of the same name, Mataderos. By car it shouldn't take more than 30-45 minutes from the city center or the Palermo neighborhood. With public transportation, it might take up to an hour.
What to do at the Mataderos Market:
Try local Argentine food.
Enjoy local folkloric performances.
Buy traditional local souvenirs
Keep in mind that the market is only on Sundays April through December.
#3 San Isidro
---
San Isidro is located up the coast from the city of Buenos Aires and isn't that well-known by international travelers! The city was founded in 1784, and the city has a beautiful historic quarter and great views over Río de la Plata. It takes
What to do in San Isidro:
Visit the neo-gothic Cathedral of San Isidro.
- Explore the beautiful mansion, Villa Ocampo.
Enjoy the views from the riverside parks.
Go on a boat ride on Río de la Plata.
Visit the Pueyrredón Museum, a museum and traditional Argentine estancia.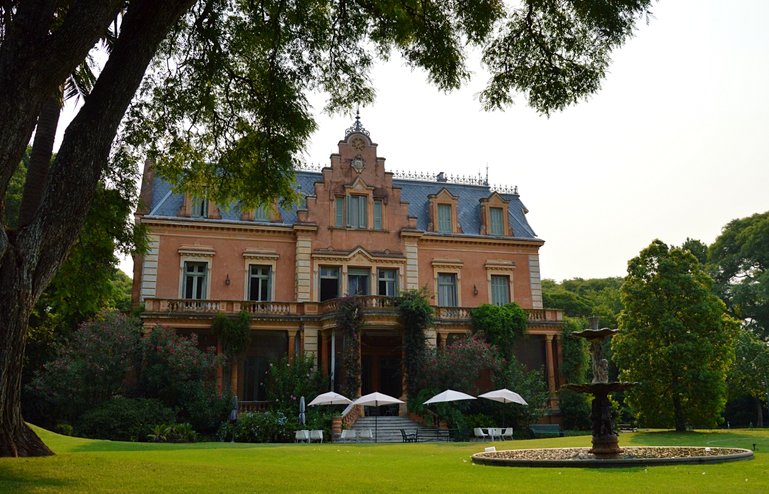 Villa Ocampo, San Isidro, Buenos Aires
#4 La Plata
---
La Plata is the 4th largest city in Argentina and the capital city of the Province of Buenos Aires. It only takes an hour by train from Buenos Aires to La Plata. The destination is less known to international travelers but still worth a visit!
What to in La Plata:
- Visit the largest cathedral in Argentina),
Explore the only house of the famous architect Le Corbusier in South America.
The enormous natural science museum, Museo de la Plata.
#5 San Antonio de Areco
---
San Antonio de Areco dates back to 1730 and is one of the oldest towns in the Province of Buenos Aires. It is the perfect spot for experiencing Argentine gaucho culture and countryside life. By car, it takes around an hour and a half to get to San Antonio de Areco.
What to do in San Antonio de Areco:
- Visit a local farm, an estancia.
Try traditional Argentine BBQ (asado) and experience folkloric performances
Experience the historic center of the town and the old bridge
Buy a drink at the oldest bar in town, Viejo Boliche Bessonart
Eat chocolate from the famous La Olla de Cobre chocolate store
It might be a little bit ambitious to do San Antonio de Areco as a day trip from Buenos Aires, but it can be done if you wake up early.
Check out the day trips locations on the map: