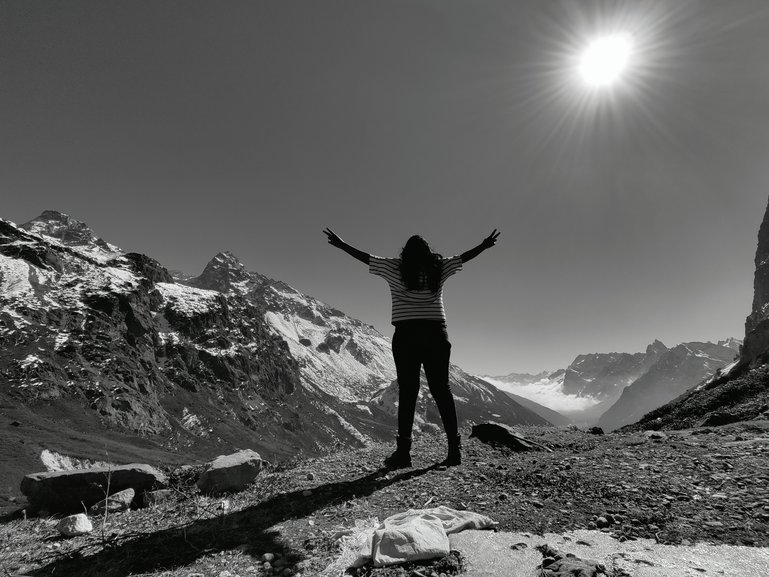 The freeness in mind and that's what a soul needs....
The travel industry is booming like no other. Everyone wants to travel. People are packing their bags and leaving off to destined destination to experience liberation from their daily routine and to find their inner self or in search of peace or in search of finding themselves. And in each journey, we meet a variety of people, carrying their style, their preferred way of traveling as Staycation, long travels or slow travels or short breaks or weekend travel. There has been a lot of discussion on keywords such as a traveler or a tourist or the best way to put this up as a Backpackers or a Glampackers or both?
The idea of happiness for these two kinds of travelers is to travel the world when they feel low or when they want to be healed by the exotic destination or the warmth of nature. Traveling is a way to find themselves, to find inner joy, to rejuvenate the spirits from their sullen mind, to overcome the darkest thoughts, to examine themselves,to recollect themselves. It is like you are a free bird with no rush of getting back to the real world but want to take time to indulge in all the chances of traveling and experiences that life is giving. They both are distinctively different from each other, but they share a common goal that is reaching to destination, Anyhow! The actual thing is they both promote each other in equal measure because the goal of both is traveling either in a fancy way or a backpacker way. People glow when they travel, their eyes sparkle as if they have received what they were longing for. In this post, I would compare these two breeds of travelers and you will get to know whether you are a backpacker or glampacker or the least is the difference between the two. Enjoy Backpackers vs Glampackers!
Classifying the travelers and how they are different from each other below:
Appearance
---
Backpackers
They are usually those people whom you can see wearing anything comfortable clothes as they want to carry their large bag on their shoulders and want to go on-off beaten path, so they make themselves always ready and prefer to travel compact light. For them, it is not about what they wear, they sometimes do not taking showers for straight two or more days but still be proud of it or sometimes due to weather. All this is because of one obvious reason that is they are obsessed to count every bit of that opportunity not in a pressurizing way but in a light way where they are not forcing themselves to do a certain thing.
Glampackers
They are usually those people who do not mind dragging a massive suitcase with extra clothes or accessories or extra pair of shoes or heels. They are concerned more about what are they going to wear, they are usually concerned about fashion and most importantly they make sure that their clothes fit their destination definition as they tend to be stylish in their way. So basically they do not travel light at all.
Objective
---
Backpacker
Backpackers usually immerse themselves in the local experience. They interact with localities, they make friends wherever they go, they often eat local cuisine, they engage with the local culture and they try to involve in that to understand and experience the life of others. They do not differentiate between cultures and they share the learning of other cultures, they have experienced. And they do not look for a weekend journey or a short term break they often choose long term travel. Backpackers love traveling alone because they are seeking something from their life, and they want to find that to make inner peace with their minds. Have you ever got that urge of traveling where you just want to be on the roads? That is what traveling does to anyone. Isn't it?
Glampackers
Glampackers are usually those who travel for a short-term break or weekend journeys with their group of friends, to relax their mind or to have a recreational tour. They prefer a luxurious hotel, serving their splashy needs, a large fancy resort with fancy breakfast and dinners and they deck themselves up in outfits as per the place they are visiting where they can highlight in social media. They choose comfortability above everything and that is why they end up paying a hefty amount of money. There is nothing wrong with that, it is just the need and the preference of a traveler. Also, it depends on what they are looking for or expecting from their life at that moment.
---
Backpackers
Backpacker's fascination with traveling is so strong that they want to save every single penny so that they can plan another trip with that money but yes as a momentum they do buy some small stuff like a magnet or a small souvenir which are different and unique as a memory. For them, shopping is to remember the place rather than gifting or pampering with some expensive stuff. Backpackers are more attached to their cameras so what they do is they capture all these expensive materialistic things in their phone.
Glampackers
Glampackers tend to buy and collect every souvenir they see in that place to show off in their dining hall as a prized possession and the worst part is, they don't even know what it symbolizes or depicts and they end up spending more.
Budget
---
Backpackers
Both have just one goal in their mind that is to explore the world but the mode of traveling and budget is a huge difference. Backpackers keep count of every penny spent in their entire journey; they travel as much of the world as possible while spending as little as they can. Ask any backpacker, they will tell you how to be frugal; do not be cheap or compromise your safety but prioritizing your spending on things you care more about is what they do. Also, planning a trip with them is a whole chapter of preparation with the count of every expense keeping in mind.
Glampackers
Well, Glampackers are fueled by the trending travel thoughts and the exotic locations. They want everything sophisticated right from grand hotels to luxury meals, love having big bathrooms or bedrooms or fluffy beds and whatnot. For them, sacrifice is something they never want to do, they always prefer comfort and luxury for all these things, you need a heavy budget Also, traveling is a onetime thing for them which they do once in a year so it is more like a recreational activity or a career break for them.
Travel
---
Backpackers
Backpackers choose a mostly secluded destination where it is not commercialized where they can spend some alone time with themselves to breathe in the fresh energy and to provide comfort to their soul. They are an independent soul, and their travel destination is filled with exclusiveness and adventures. They have that inner thing that makes them do all these crazy things.
Glampackers
Glampackers usually choose the famous places or the common ground of attraction which they usually have heard from people around them and that is the reason they want to visit. They are not comfortable going beyond that and experiencing something different. After all, they travel because their friends or someone in their contacts have visited so they also want to visit.
Getting Around
---
Backpackers
Backpackers consider getting around a whole lot of fun, their itinerary is never fixed, they seldom book anything in advance, they try to experience everything from a traveler's perspective, their transportation mode might be local buses or autos, or they sometimes join group suddenly and sometimes it is completely them with no human disturbance.
Glampackers
Glampackers are more itinerary based people where anything beyond their itinerary goes, they panic, they book their transportation ahead of time, they do not have that audacity or the courage to take things or to plan or travel suddenly, and traveling is all about experiences, knowing more and more people, different cultures and religions, cherishing every nook and corner of this planet and filling the soul with all these beautiful memories.
Preferred Venues Or Hotel
---
Backpackers
Backpackers usually have one agenda in mind that they want to travel as much as possible and it needs money to fulfill all these wishes, so they compromise a bit, they choose inexpensive places to stay or a shared dormitory or even camping along the way, they are always in that mindset where adventure is primary priority and accommodation becomes secondary. They prefer eating in small hotels at least hygienic, public convenience and transportation because of two reasons first is safety and second is they do not want to spend more. Sometimes, they do not even book anything in advance, it is all sudden for them where they choose, decide, and go for it.
Glampackers
Glampackers usually put their comfortability on top and they prefer hotels that cater to their high profile needs of a fancy big room in a five-star property. They usually book their accommodation weeks or even months ahead of time. They prefer eating out at a restaurant with a good ambiance and décor.
Which One Are You?
---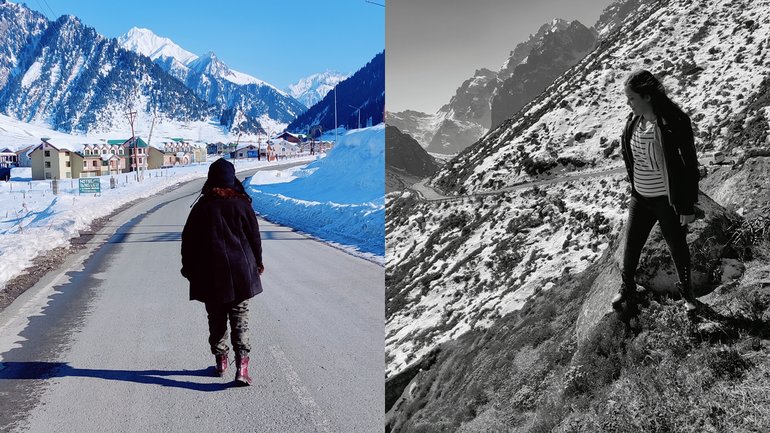 Enjoy the freedom and make memories wherever you go.....
Backpackers and Glampackers have the same goal of exploring the world but with a different taste, need, or mode of travel, or budget. These two types of travelers have a huge contrast in every way. right Experiencing different cultures, traditions, broadening perspective, meeting people from different walks of life, gaining unique stories to share, or earning people and that is what traveling does. It is the wealthiest income that everyone cannot afford to buy that. Whichever you are either a backpacker or a glampacker, it is an individual choice of traveling and preferred methods. And it is more like two sides of the same coin but with different levels of styles. So, feel free to travel the world the way you want. Embrace your unique way of traveling and do not forget to have fun and making memories. And ask yourself, which one are you right now?