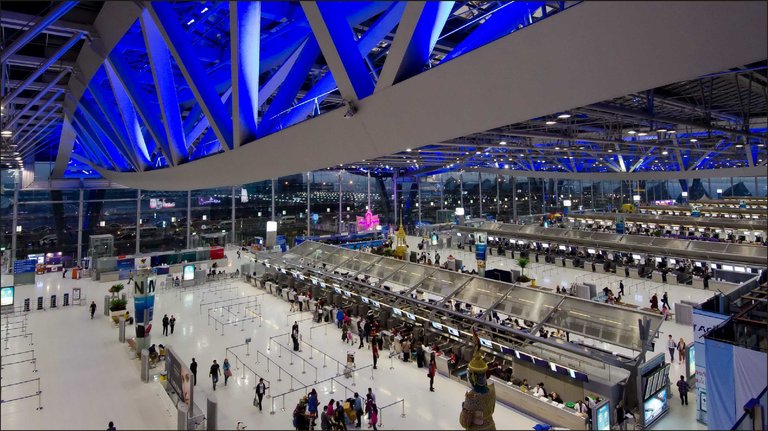 Suvarnabhumi Airport Bangkok
There are 2 left luggage counters at the Suvarnabhumi Airport:
Level 2 – `Arrivals' The Left Luggage (Left is the company Name) Counter is located on the Level 2 (near the escalator – behind EXIT 4 area)
Level 4 – `Departures' – The Left Luggage Counter is located on the Level 4 (near the entrance of Entrance 4)
Storage Charges
---
Each item deposited will be charged at the rate of THB 100 per 24-hour period.
Items stored for over 24 hours will be charged at a rate of THB 50 per 12-hour period (any part of the 12 hour will be charged at THB 50).
Note
---
If the items are deposited for more than 3 months (92 days), the charge per 24-hour period will be THB 200.00 per item. Any deposits not collected within 6 months (180 days) will - become the property of the depository.
NO jewelry, watches, antiques, gold, cash, credit cards, perishable goods, fragile articles, electric appliances, mobile phone, shaver, CD player, MP3 player, portable computer, camera (film or digital) or VDO camera accepted.
Most Important
---
They will issue a slip to you, be aware, without that piece of paper you will not be able to reclaim your bags without an incredible amount of hassle, so do not lose it.
PS. It is very useful if you are having a layover in Bangkok.