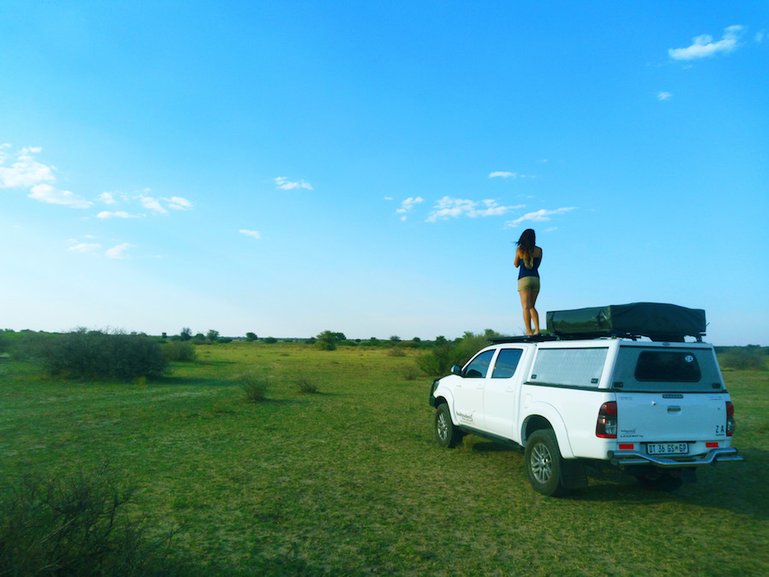 South African Safari
Why You Should Self Drive Safari in Southern Africa
---
There are few experiences in life that excite you down to your core. Few moments that leave you in awe, mouth open, eyes wide, and completely speechless. A safari is one. Imagine herds of hundreds of elephants walking mere feet in front of you, prides of lions chasing buffalo, and a stray giraffe walking in front of your car. Imagine being tucked back in the African bush, far from civilization. Landscapes that rival storybooks and crystal clear night skies lit up with an incomprehensible amount of stars. Then imagine the people that live here. The locals, familiar with wild elephants and dangerous hippos. Imagine their stories, their lifestyle, and their culture. Every part of this experience is remarkable and life changing. A self drive safari through Southern Africa is profound, as it should be.
While any safari though the African bush is sure to be thrilling, a self drive safari offers an unparalleled adventure. Here is why you need to do this sooner than later:
You are your own guide
You can drive wherever you want, whenever you want. Want to get up early and do a sunrise drive through Kruger Park? Pull to the side of the road and watch a mother lion play with her cubs? Want to stop at the little village on the dusty road for a cold beverage? You can. There are no timelines, no other people to appease, you literally make your own itinerary. On a self guided tour your only limit is your own sense of adventure.
Organized safaris can be outrageously expensive
Most resorts, eco-tents, and hotels charge upwards of $1,200 to $4,000 a night – per person. This includes a tour of the surrounding area and your food, but a week long safari typically costs over $6,000 per person. We stayed in campsites next to these dramatic resorts for dollars a day. We had the same views and saw the same animals for a fraction of the cost. Sure we gave up the amenities, but we made our own schedule, ate at local restaurants, and explored the specific areas that interested us. Because we did it on our own, we were able to safari for over 2 weeks for less than $3,000 for both of us. Besides, doing it on your own provides an overwhelming sense of adventure and accomplishment unknown to those on a prearranged and overpacked safari truck. There's something about forging your own path, overcoming the adversities, and getting lost in the African bush that is sure to change you.
A falling Rand is your friend
Not as exciting, but very important: the African Rand is falling. Meaning our US Dollars are worth more than they have been in a long time. When we booked our safari truck, we waited for a day when the Rand was especially low and paid up front. Because of the fluctuation in exchange rates, doing this ended up saving us over $1,000. Watch the exchange rate and book accordingly.
Southern Africa is beautiful
As people that try to travel as much as possible, we often find ourselves comparing destinations to each other. When we first landed in Cape Town, South Africa we were quick to comment on the beautiful landscape and the bustling city. As we explored South Africa, Botswana, and Zimbabwe we couldn't help but fall in love. As someone that is obsessed with beaches and pretty landscapes, South Africa is an absolute must see. The mountains, shorelines, purple trees, sprawling wine country, historic city centers, and every little detail in between was breathtaking and rivaled or surpassed any other place in the world. Spend a few extra days exploring the country side. I know we all want to see elephants and lions, but you already flew halfway around the world. Take advantage of it.
Did we mention there are animals here
More animals than you are imagining right now. Elephants roam in herds of 50 to 100. They block roadways and fight over watering holes. In Botswana, they are so abundant you almost start to ignore them. (Crazy, I know.) Kudus and impalas speckle every landscape and I guarantee you will stop counting them after the first hour. Lions, buffalo, giraffes, hippos, zebra, rhinos, they are all there. Tracking them down and watching them in their natural habitat is a high that can never be forgotten.
Bonus
It's not as difficult as you think. There are various companies throughout South Africa that will rent you a safari truck and other equipment necessary to make the journey. They also provide maps, help with campsite bookings, and provide as little or as much assistance as needed. We used Bushtrackers 4×4 Rental. The equipment provided was in great condition and the staff was very helpful. There are several great campsites throughout Southern Africa. A few of our favorites were Khama Rhino Sanctuary, Matamba Bush Camp and Senyati Safari Camp.
One thing is certain, after a self drive safari, you will leave Africa a different person. Maybe it's the clear nights that you sit outside of your 4-wheel-drive truck watching the stars in the night sky. Maybe it's the little markets you have to peruse to stock your mini fridge. Perhaps it's the lack of structure and the uncertainty that comes with being out in the wild, surrounded by dangerous animals. And maybe, it's the combination of scenery, survival, and new experiences that leave a mark. Whatever it is, there is no comparison. There is no substitute. Pack your bags, plan your route, and book your tickets. This is an experience you need to have!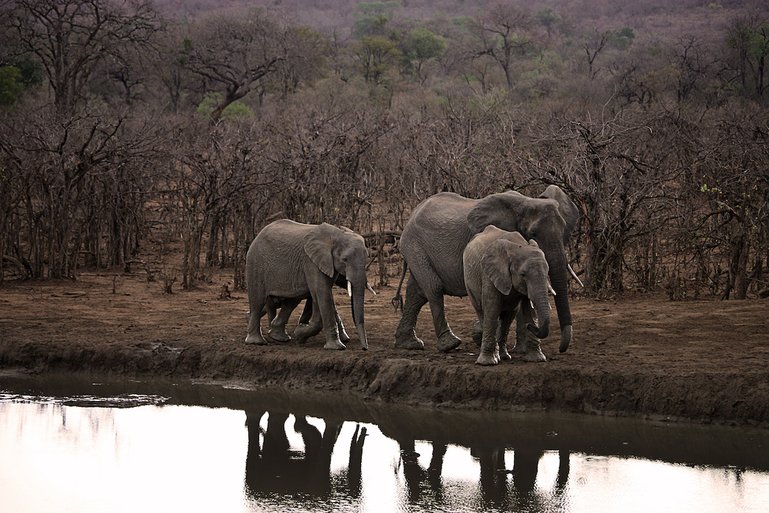 Elephants on African Safari