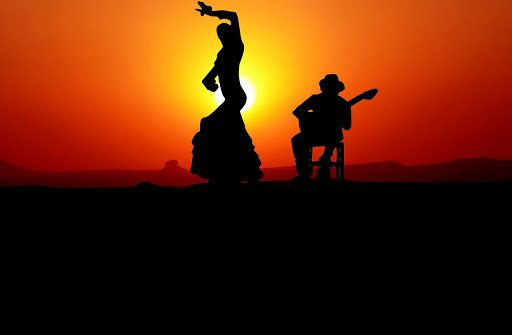 Dance has long been a form of cultural expression with modern dance taking inspiration from ancient practices from around the world. For some cultures, their dance styles are symbolic of their homeland.
If you're passionate about dance, consider visiting some of these fascinating dance destinations. You may find yourself inspired to get moving.
Spain - Flamenco
---
Much of the quality dancewear found in North America has infusions from the Flamenco dancers of Spain. Ruffles and floral accessories are a staple for Flamenco dancers, who use the fabric of their stunning garb as a tool in their craft. Bold reds convey passion, and flamenco dancing is often rife with hand clapping, foot tapping, and other forms of percussive motion.
Flamenco dancing originates in Southern Spain, interested travelers can take in a show in various tablaos-- clubs-- across the country. For a truly authentic experience, ask the locals rather than following the tourists.
Scotland - Sword Dancing
---
Highland dancing is a Scottish tradition in which dancers adorn traditional Scottish garb and engage in light, rhythmic foot movements. Sword dancing is a form of Highland Dance that both male and female dancers take part in. This skilled form of movement requires two swords layered in a cross or x on the floor, while dancers move lithely between the quadrants without hitting the blades.
Highland dancing can still be witnessed in various parts of Scotland, particularly the popular town of Edinburgh. For those with an adventurous spirit, this traditional form of dance is still honored in Canada, in the province of Nova Scotia (New Scotland).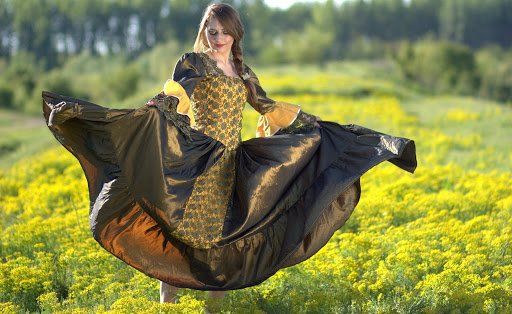 New Zealand - Haka
---
Rugby fans will recognize the Haka dance as a powerful way to start a match. This Maori tribal dance is used as a display of solidarity, strength, and pride. The dance incorporates fierce movements, including yelling, stomping, and posturing. Not only does the Haka act as a ritual of intimidation, but it can also be used as a conveyance of respect to an honored individual or opposing team.
The Haka and that Maori people originate in New Zealand. If rugby isn't your sport of choice, there are many cultural centers that regularly perform the Haka dance and are open to participants who want to learn this traditional sign of strength.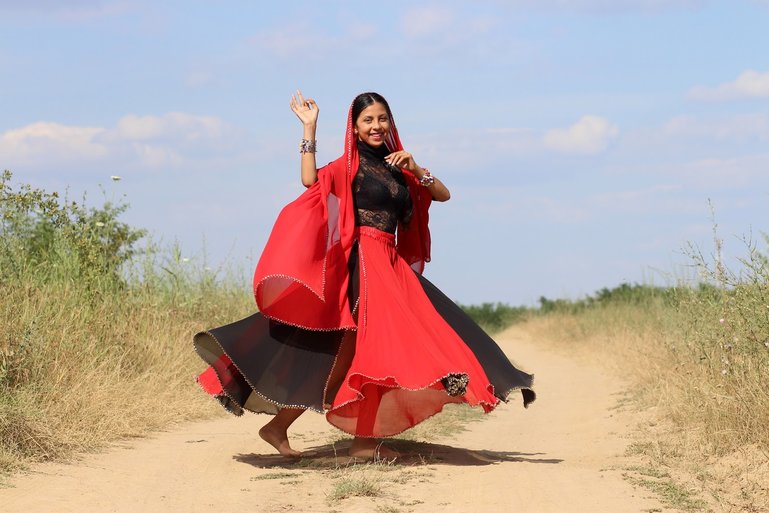 India - Fire Dancing
---
In some cultures, dance isn't just a form of cultural expression; it's a religious rite. In the desert, Guru Jasnath Ji Maharaj Jagran perform fire dancing as a way to worship the gods. It's believed that the dancing invokes blessings from the gods that allow the dancers to dance over hot coals without being harmed. The music performed during this dance is rhythmic and melodious, using a combination of tribal chanting and handheld instruments.
As fire dancing is a religious rite, it's challenging to see the authentic display in action. However, there are fire dancers throughout India who both walk on the coals and use flaming apparatuses to put on a show at festivals and tourist attractions.
Cambodia - The Celestial Dance
---
The Apsaras dance of Cambodia is a traditional religious dance in which dancers are adorned with elaborate headgear that replicates the appearance of ancient temples. The traditional garb is boldly colored in vibrant blues and yellows with gold thread and embellishments. The dancers wear jewelry that represents the celestial elements and move delicately and smoothly across the floor.
There are many students of traditional Celestial Dancing in Cambodia who work at various tourist locations and put on large scale shows through the School of Fine Arts. Remember to be respectful when watching these performances and ask permission before taking photographs.
Fascinating forms of dance can be found anywhere in the world if one knows where to look. Taking part in these performances is a great way to immerse yourself in a foreign culture and appreciate diversity.