When buying plane tickets online using a credit card, keep in mind that some airlines will ask to see said credit card before checking-in at the airport. If you fail to show the card, boarding will be denied.
Note that:
* This action is taken as a means to combat fraud.
* Not all airlines will ask to see the card used for buying the tickets, and even those that do may only do so randomly or on certain flights.
* It is more likely to happen if you buy your tickets online directly from the airlines. You can avoid this by booking through a travel agent or by paying with Paypal if that's an option, as they will be the ones responsible in case of fraud, and not the airline.
* It seems to be more prevalent in Asia and the Middle East (or if going there), but it can be asked anywhere.
* It is usually only asked on the departure flight and not on the return flight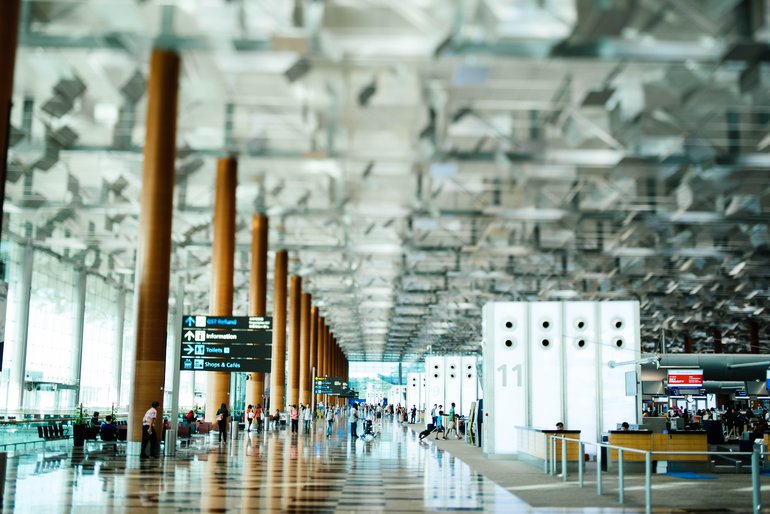 How will I know if the credit card will be needed at the airport?
When booking online you are likely to be told at some point: it may be during the booking precess, or it may be written on the confirmation e-mail that you receive after booking (make sure to read the small print).
If you want to be sure, go to the Terms and Conditions page of the airline you're flying. Press Ctrl-F and search for "Card", to read their policy regarding this matter.
What if someone else booked and paid for my tickets? Or if I want to buy tickets for someone else?
When booking you may be asked if the person paying is also flying. If someone else booked and paid for your flight you may get away with it by showing a copy of the credit card (both sides) used to buy the tickets, along with a copy of an ID and a note from the owner acknowledging the purchase. If you by the tickets for someone else, you may want to provide those documents for them.
However,
* Showing a copy instead of the original cardmight work but some airlines will not accept a copy and will want to see the original card.
* You should 100% trust anyone you give your credit card information to. You do this at your own risk.
* Some airlines don't allow "third-party booking", or may only allow it under certain circumstances, such as booking for family members (same surname probably necessary). You'll have to check the Terms and Conditions for details on this.
What if you your credit card expired or got lost since?
It's a good idea to have a copy (both sides) of your credit card with you. If your credit card expired, you may want to keep it and bring it with you at the airport.
Don't take any chances
If for some reason you think you may not be able -or will not be able- to show the original credit card used to purchase your tickets, you should contact the airlines as soon as possible before the flight. They will be able to tell you if the credit card will be needed or not, and what to do in your particular situation (lost credit card, someone else booked for you...) You can also do this preventively and contact the airlines before booking, or book through a travel agency instead.
Airlines
These are some of the airlines that explicitly say in their Terms and Conditions that they require you to show the credit card used to buy the tickets (if you bought them online from them).
* Air France
* British Airways
* China Airlines
* Delta
* Egypt Air
* Emirates
* EVA Air
* Iberia
* JetStar
* Korean Air
* Qatar Airways
* Royal Jordania
* Singapore Airlines
* South African Airlines
* Thai Airways
* Turkish Airlines
* United