Rarely would you hear my name and the word "adventure" in the same sentence. Unless it spoke of how averse I was to it. Sure, a trek somewhere close sounds good, but let's just say that I'd much rather sip on some beer by the beach than be flailing in the air, attached to a speedboat. Somehow, I married someone who is the exact opposite. My wife loves everything adventure, so, on our fifth wedding anniversary, my grand gesture to her was booking a Kamshet paragliding trip.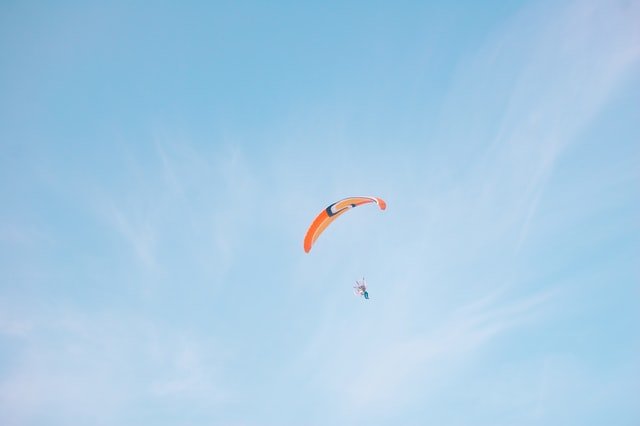 Kamshet paragliding
Since I don't have much experience with booking adventure travel trips, it took me a while to find everything with respect to the Kamshet paragliding cost, the right operator, the appropriate dates and so on. I had invested a whole lot of time into this, and coming across all of the photos on travel websites just made me more apprehensive, but I knew I had to do this.
My wife could barely contain her excitement and kept gushing about how much fun it would be and how I would enjoy the experience (probably to keep me from turning the car around and heading back home). We soon pulled into the paragliding spot and were welcomed by gorgeous views of the towering ghats and open, blue skies.
We checked with the operator and showed him the passes on our phone. He introduced us to our pilots who briefed us about the safety procedure and guidelines and we put on our gear. I could feel my nerves building up, my apprehensions constantly nagging me. But seeing my wife so happy and excited motivated me to not back out last minute. She had rarely got the chance to do something adventurous all because I was never up for it, and this was the first time she was back in her element in a long time. I owed this to her!
I eventually put on my harness, and took in a deep breath. I was ready. I ensured that I was strapped in well and the pilot finally took off into the open skies. My eyes were tightly shut for the first few seconds as I felt my insides doing somersaults, but I ultimately opened them to look around. I dared to look below me and saw the rolling Sahyadri hills, houses dotting the grasslands, railway tracks, tiny trees, paddy fields, and people that now seemed like ants from the dizzying height.
While gliding through the air with my adrenaline pumping, I felt a strange sense of calm. Everything seemed so small, not just physically. My mind was free from all worry, while I was just in awe of the world around me. Kamshet paragliding was a truly humbling experience. But alas, it had to come to an end.
A few minutes later, the pilot asked me ready myself for the landing, as I was instructed during the safety briefing. We landed on the expansive grasslands, my legs feeling like jelly as I took the harness off. My wife landed a few seconds later and we simply hooted and cheered as we greeted one another after our wild experience. My wife incessantly chanted "I told you so!" as I described just how much I enjoyed my time in the air. Kamshet paragliding cost me nothing – contrary to when I thought it would cost me my soul – as I found a new courage and zeal for adventure in return, much to my wife's pleasure!