Many of the people doesn't know about the place which I am going to talk about. Bir Billing, a small town situated in Himachal pradesh, is Asia's highest paragliding site and even world's second highest paragliding site. For the people who want some crazy adrenaline rush, this place is 2 hours from Dharamshala, and you can easily go there by cabs. There are various training schools offering the paragliding course. Average price range is between 5k-7k INR, which includes your photographs and video recording. The trainer gives you an overview about the procedure and off you go for the lifetime adventure.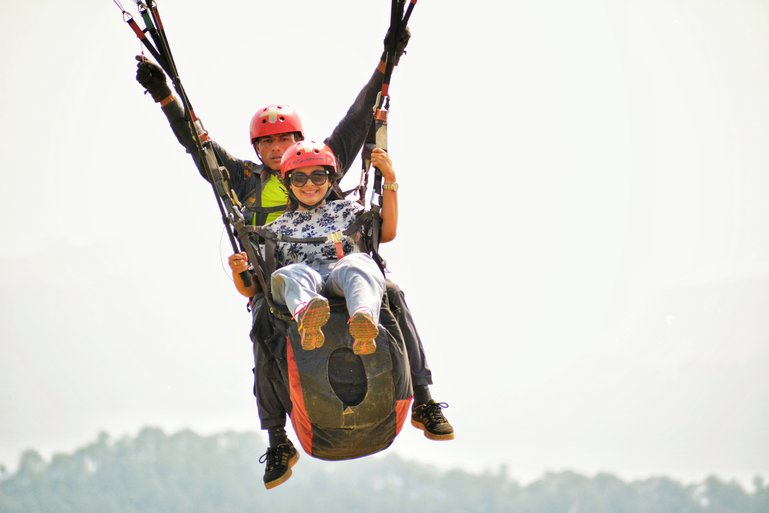 They take you the take off site high up in the hills. After briefing you all the rules and guidelines about the sport, they prepare you for the take off. You can feel your heart beat pumping really fast when you the view from the top. After a quick run, you are literally flying high up in the sky. With the mesmerizing Himachal view, dense forest, breezy winds, you will enjoy each and every moment of the sport. A 20mins ride will leave you spellbound. Definitely give it a try.
Location: Bir Billing, Himachal Pradesh.
By road: 2 hours from DHARAMSHALA.
Nearest airport: Dharamshala.