If you're thinking of heading to the Himalayas for a trek, choosing the right one can be a challenge. With hundreds of treks available, from the Markha Valley trek in Kashmir to the Dzongri trek in Sikkim, the choice can seem quite daunting. Let these questions guide you to the best Himalayan trek for you.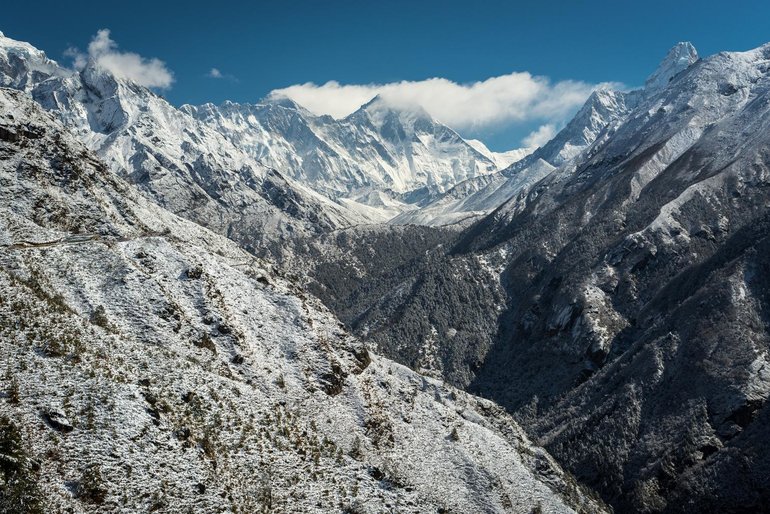 The Himalayas
How many days do you have?
---
One of the first things that can help you narrow down your list of treks is determining how many days you have in your hand, apart from travel time. Many treks require almost a full day of travel to get far enough outside the cities before you start trekking. If you don't have the luxury of a long vacation, choose treks in easily accessible destinations, like Triund or Nagtibba. On the other hand, treks to the interior of the Himalayas, like Pin Parvati, require you to be out in the mountains for more than week. In the end, you can spend a lifetime exploring the Himalayas, and you still wouldn't have seen half of it.
How much trekking experience do you have?
---
If you're a trekking amateur visiting the Himalayas for the first time, stay away from the difficult trails and stick to some of the lower altitude, easier treks. Himachal Pradesh and Uttarakhand have easy treks for beginners, and will offer plenty of mountain trails, great camping, and a smooth introduction to the mighty Himalayas. Treks for beginners to consider: Beaskund or the Valley of Flowers. If you've already got a few treks under your belt, feel free to aim higher, taking on more challenging treks like Roopkund or Sar Pass. Ambition is generally very good, but booking the trek to Everest Base Camp as your first Himalayan trek might not be the best idea.
How fit are you?
---
Do you hit the gym regularly? Do you go jogging every now and then? Can you climb up a few flights of stair without losing your breath? Essentially, do you lead an active lifestyle? If you've answered yes, then you have some leeway in selecting a more physically intensive trek like the Goechala trek or the Har-ki-Dun trek. Take a long and hard look at yourself, and answer the question honestly. After all, we can't all be Brad Pitt.
When are you going to trek?
---
If you're planning to go into the Himalayas during the winter months, from Dec-Mar, snow treks are the big attraction. If you're looking for snowball battles, snow camping, and winter postcard settings, choose the Kedarkantha or Chopta trek (both are easy to moderate, and can be done by fit beginners). However, in the summer months, from April onwards, the snow begins to melt and the ice turns to water, filling the rivers and streams and turning the land green again. During these months, treks to Himalayan lakes, like Bhrigu Lake or Beaskund are in season.
What do you want to see?
---
With a diverse mix of terrain from dense forests to barren mountain slopes, the Himalayas has it all. If you're more inclined to trekking through overgrown forests with lots of greenery, check out the Barsey Rhododendron trek. If exploring a desolate and stark landscape is more your style, you might want trek to Stok Kangri or Kanamo peak.
What is your budget?
---
Deciding a budget before you go looking for trekking options is a good idea. Set an estimate of how much you're willing to spend on your entire holiday, and you can easily weed out some of the more expensive options. Don't forget to factor in the cost of travel and stay in the days before and after the trek too. If you're working on a shoestring budget, backpacking trips to Kasol or Malana can be a good choice. However, do note that quality of services and price paid are generally correlated. You don't want to fuel your trekking expeditions exclusively on meals of Maggi and rice!
Answering these simple questions can help you filter your choices to a handful of treks that are best suited for you. Your answers don't need to be hyper specific, but a general overview of where you stand can help you get a clearer picture of what you should expect. See you out there!