Backpacks are the most important requirement when you go trekking, especially for a terrain like that of the Himalayas. Choosing the right backpack therefore becomes essential in this case.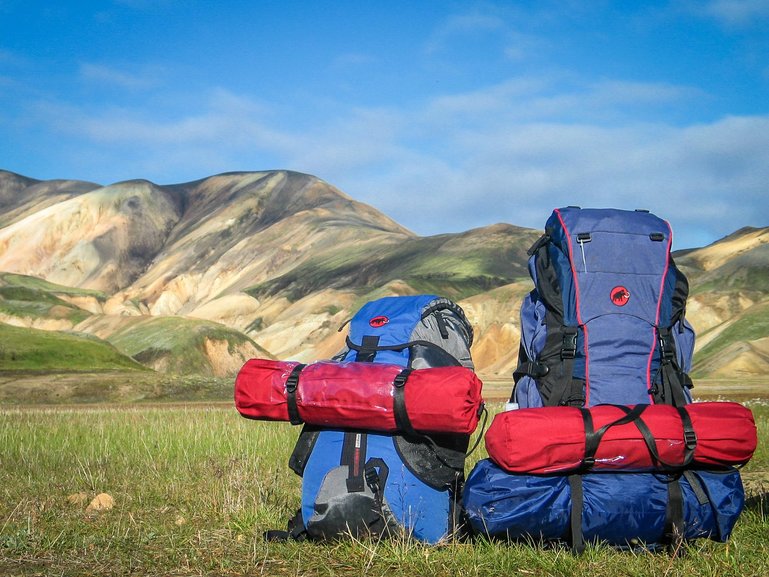 Backpacks
If you are a beginner in the world of trekking and don't want to invest too much money on equipments, having one backpack is alright. However, if you do have the opportunity and money, make sure you have at least two different types of backpacks.

The weight and size of the backpack makes a lot of difference for trekkers. You probably wouldn't want to carry a huge backpack with a lot of empty space for a two day trek. Neither would you want to carry a tiny one for a 7 - 15 day long trek. Therefore, size matters.

Always make sure that your backpack has enough space to carry all of your necessities for the trek such as hydration packs, snacks, first aid kit, toiletries, clothing items, accessories, etc.

Another thing that you need to look into while buying the backpack are the straps. If you wish to go on a long and steep trek, make sure that the straps are thick and rest comfortably on your shoulders. Try to look for a backpack that has hip belts to maximize comfort. However if you are going on a shorter trek, these kinds of backpacks just acts as a discomfort because you don't have a requirement for that large a bag capacity.
Make sure to look into all these things along with the type and duration of the trek before selecting your backpack.