Nepal is a beautifully landlocked country in South Asia. It has the highest elevations in the world including Mount Everest (Sagarmāthā in Nepali) at 8,848 metres (29,029 ft) height on the border with China. Seven other of the world's "eight-thousanders" are in Nepal (Lhotse, Makalu, Cho Oyu, Kangchenjunga, Dhaulagiri, Annapurna and Manaslu) and it is one of the most popular tourist destination for all mountain lovers from around the world. There is only one problem. The word has spread that Everest is becoming more and more polluted by the garbage left by climbers on their way to the summit or to the base camp. And this is not just on Everest but it is the reality on most trek routes in Nepal. Thankfully there is a solutions for responsible travellers who believe in sustainable tourism.
Myagdi Parbat Eco Trek route is an exemplary tourism trail which is environmentally sustainable and directly beneficial to the local low-income families. The local committee is solely responsible for the management of the Eco-trail including the community lodge, homestay, repair and construction of the trail. Only a limited amount of guests per year are taken and the whole trek has to be done plastic-free by the visitors. During this 19 day Eco Trek, you will be able to enjoy Annapurna and Dhaulagiri mountain ranges, sunrise and sunset views with numerous streams and waterfalls, and natural hot springs to relax in after a long day of trekking.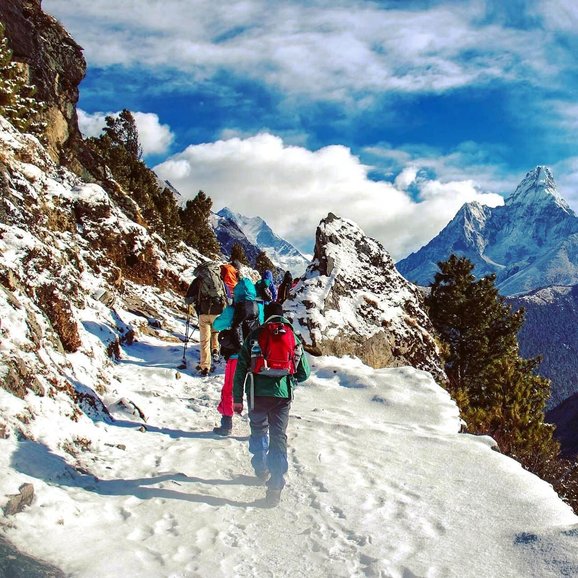 Trekking in the Himalayas
This Eco Trek lies in the northern part of Pokhara and covers the area of 7629 sq. km. This area is known for its beautiful flowers, animals, natural vegetation, icy waters and forests. You can further discover the exotic ethnicities of this area such as the people of Thakali, Magar, Gurung, Brahmin, Cheetri, and Tamang among many others, of which the Magar people are represented in large numbers. People in this region mainly follow the Hindu and Buddhist religions and so travellers can enjoy the exciting traditions, colourful religious festivals and many monasteries and ashrams.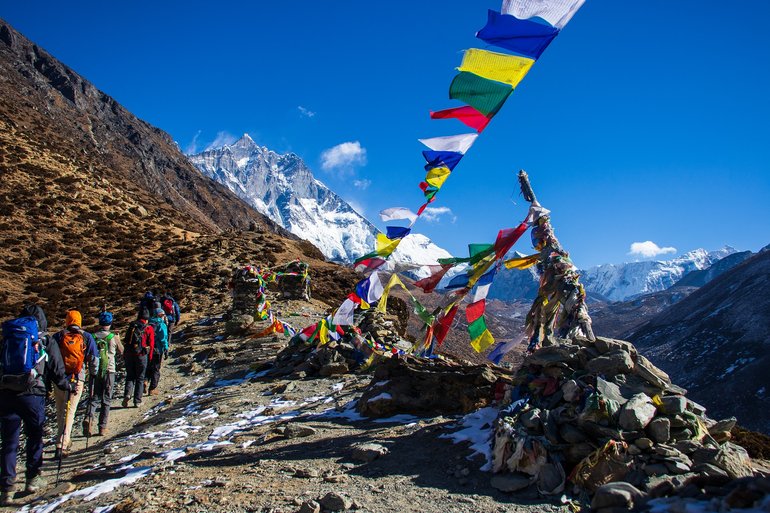 The Himalayas, Nepal