Q: How do you travel alone without speaking the local language?
A: Time to get scrappy!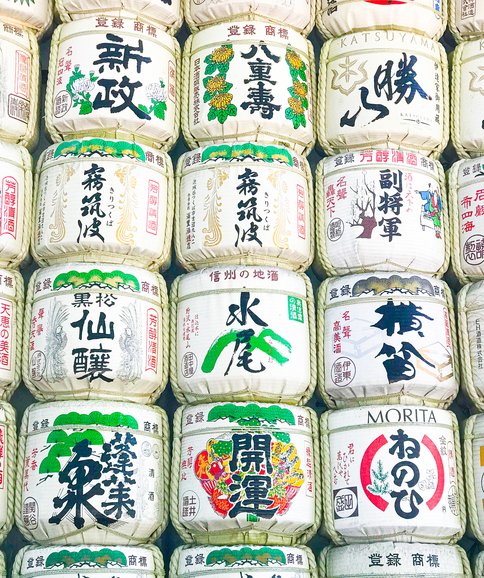 Solo Travel in Tokyo!
The level of difficulty that comes from traveling to a foreign-speaking country is a BROAD spectrum. Places where tourism drives the economy will be far easier to navigate than those that are more remote. Language challenges can be exacerbated when you're traveling on your own, but not enough to stop you from going! Check out my suggestions below for properly communicating when you don't speak the language.
Foreign Communication Requires Creativity!
Learn Some Keywords
---
This is obvious, but worth mentioning that you should memorize some words and short phrases when you're en route to your destination (you need something to pass the plane time anyways!). I like to know basic words before I go, such as: hello, goodbye, please, thank you, great, and delicious. The last two are important because you need to know how to compliment the food! The two phrases I always memorize are: "Where is the restroom?" and either "Do you speak English?" or "I don't speak ____" (fill in applicable foreign language). Locals may not realize you're a tourist, and it's most efficient (and less awkward) to tell them upfront.
Bring A Translated Copy Of Your Itinerary
---
One piece of advice that I cover in "Your Pre-Departure Checklist," which is relevant here, is to bring a printed copy of your itinerary in the local language. If someone doesn't speak English, it's extremely difficult to look at your (English) Google Maps app and understand where you want to go. I've saved a LOT of time and trouble by showing the local taxi or bus driver an address in their local language.
Play Charades With Strangers!
---
Is it just me, or can language barriers be part of the fun?! I find myself getting very creative in those moments with different hand signals, pointing gestures… essentially, I play charades with locals. By the time we eventually figure out what each other is saying, a small bond has inevitably; we got through it together!
Download An OFFLINE Translator App
---
When all other tactics failed, the Google translate app was my saving grace. The only ESSENTIAL thing is that you DOWNLOAD the language in advance, so it's available offline. The further you travel from WiFi and cell service, the more you'll rely on a translator app.
Stay Calm And Stay Kind
---
Being unable to communicate can be extremely frustrating, especially if you need something important or time-sensitive. After 4-5 unsuccessful communication attempts, I usually get cranky! But, it's paramount to remember that this person has graciously taken time out of their busy daily routine to help you. It's not their fault you don't speak the language! Remaining calm, present, and respectful goes a long way and is the fastest way to get what you want.
Remember, Smiles Are A Universal Language :)
Have You Traveled Alone To A Foreign-speaking Country? Share Your Experience!