Is Dublin on your list of places to visit in the future? If so, you'll want to make the most of your time in Ireland's capital city, in addition to saving money as well. You can explore the city's history and delve into Ireland's past by visiting its many museums and galleries, a lot of them free.
The National Library of Ireland
---
The National Library of Ireland houses a large collection of books, maps, manuscripts, music, newspaper archives, periodicals, and photographs.
Entrance to the National Library of Ireland, Dublin. Photo: Sheri Fresonke Harper for Getty Images.
If one of your goals is to dig into your ancestry while you're in Ireland, the library holds a treasure trove of information that will help you. It includes access to census and civil records, as well as the Catholic Parish Registers.
It's all part of a free genealogy service at the library, which is available Monday through Wednesday, 9:30 a.m. to 5 p.m. and on Thursdays and Fridays from 9:30 a.m. to 4:45 p.m.
If you're interested in the history of the building, a free tour is available on the second Saturday of each month. See more details here.
The National Gallery of Ireland
---
The National Gallery of Ireland was established in 1864 and today houses an extensive collection of Irish, Italian Baroque and Dutch Masters paintings.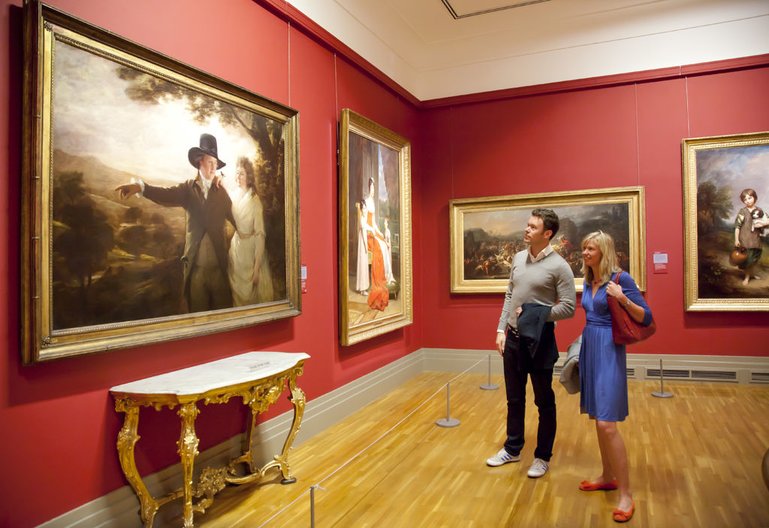 Visitors at the National Gallery of Ireland. Photo: Tourism Ireland.
A good way to see the gallery is to take a free "Highlights Tour," which includes highlights of the gallery's permanent collection.
It is offered six times a week, on Thursdays at 6:30 p.m., on Saturdays at 12:30 p.m. and 2:30 p.m., and on Sundays at 11:30 a.m., 12:30 p.m. (family-friendly), and again at 1:30 p.m.
The gallery is open 7 days a week.
The Hugh Lane Gallery
---
The Hugh Lane Gallery is the first known public gallery of modern art in the world.
Founded in 1908 by Sir Hugh Lane, an Irish art dealer, collector and gallery director, it includes a permanent exhibition and other revolving exhibitions, mostly by contemporary Irish artists.
Be sure to visit the stained-glass room, which contains a popular piece called "The Eve of St. Agnes," as well as other stained-glass work from 20th-century glass artists.
The museum is located in Charlemont House at the top of O'Connell Street.
The building, constructed in 1763, was built for James Caulfield, the First Earl of Charlemont. It was turned into a public art gallery in 1933.
The museum is open Tuesday through Thursday from 9:45 a.m. to 6 p.m., on Friday from 9:45 a.m. to 5 p.m., on Saturday from 10 a.m. to 5 p.m., and on Sunday from 11 a.m. to 5 p.m.
The Chester Beatty Library
---
Lonely Planet has described The Chester Beatty Library as the best in Europe, and it is easy to see why.
Located on the grounds of Dublin Castle, this popular museum houses an amazing collection of 20,000 manuscripts, rare books, miniature paintings, clay tablets, costumes, and other historical and aesthetically-important artifacts.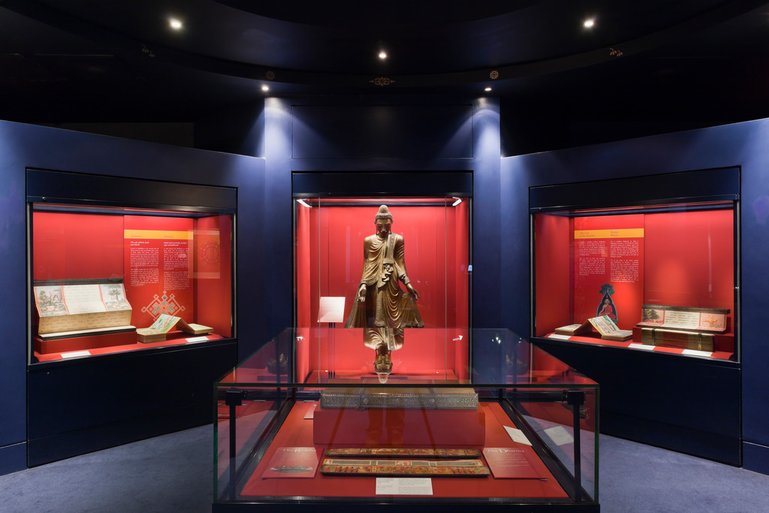 The Sacred Traditions gallery at the Chester Beatty. Photo is the copyright of the Trustees of the Chester Beatty Library.
The museum is named after Sir Alfred Chester Beatty, a New Yorker and mining magnate, who was also an avid collector of European and Persian manuscripts, as well as Chinese snuff bottles and Japanese netsuke (miniature sculptures).
After his move to Dublin in 1950, Beatty established the Chester Beatty Library. After his death, his vast collections were bequeathed to the Irish people and entrusted to the care of the state.
A visit to this museum is well worth the trip. Free tours run every Wednesday at 1 p.m., Saturdays at 2 p.m., and Sundays at 3 p.m.
Irish Museum of Modern Art
---
The Irish Museum of Modern Art is Ireland's leading institution for the collection of modern and contemporary art.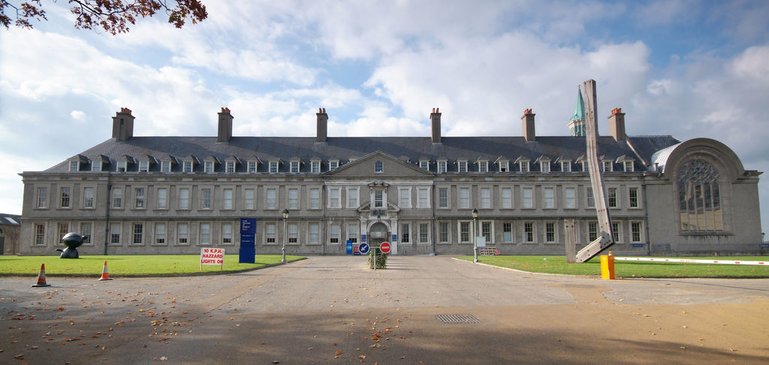 The Irish Museum of Modern Art building in Dublin. Photo courtesy of Tourism Ireland.
Otherwise known as IMMA, it includes a number of recurring exhibitions.
The museum offers free weekly guided tours that are designed to introduce visitors to current exhibitions at IMMA. They take place on Wednesdays at 1:15 p.m. Saturdays at 2:30 p.m. and Sundays at 2:30 p.m.
The National Museum of Ireland
---
Of all Dublin's free museums and galleries, the National Museum of Ireland is by far the largest, encompassing four separate museums.
They include the National Museum of Archaeology on Kildare Street, the Decorative Arts & History Museum at Collins Barracks, and the Natural History Museum at Merrion Square, as well as the Country Life Museum located in Turlough, Co. Mayo.
All four museum sites are open Tuesday to Saturday from 10 a.m. to 5 p.m. and on Sundays and Mondays from 1 p.m. to 5 p.m. Admission is free at all of them.
Bank of Ireland Building (House of Lords)
---
This magnificent building occupying one side of College Green was the home of the Irish Parliament House until 1801.
The building's central House of Commons was remodeled, so there is no evidence that it was even there. However, the smaller chamber, the House of Lords, was left untouched and is free to visit.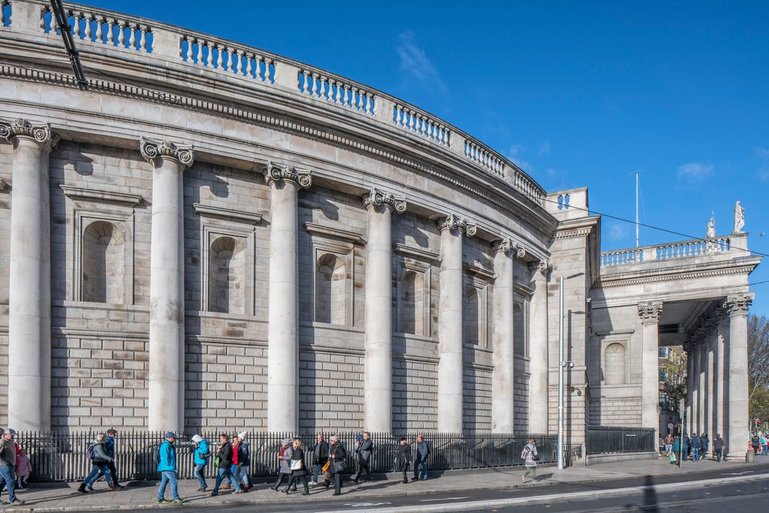 The exterior of the Bank of Ireland building in Dublin. Photo: Gareth Byrne for Failte Ireland.
The chamber includes Irish oak woodwork, a mahogany longcase parliament clock, and a late 18th-century Dublin crystal chandelier. Apparently, the design was used to create the U.S. House of Representatives in Washington, D.C.
The House of Lords chamber is open during regular banking hours. There is a guided tour available on Tuesdays at 10:30 a.m. Call 011-353-76-623-9350 to make a reservation.
Leinster House
---
Leinster House once served as the home of James Fitzgerald, the Duke of Leinster and Earl of Kildare.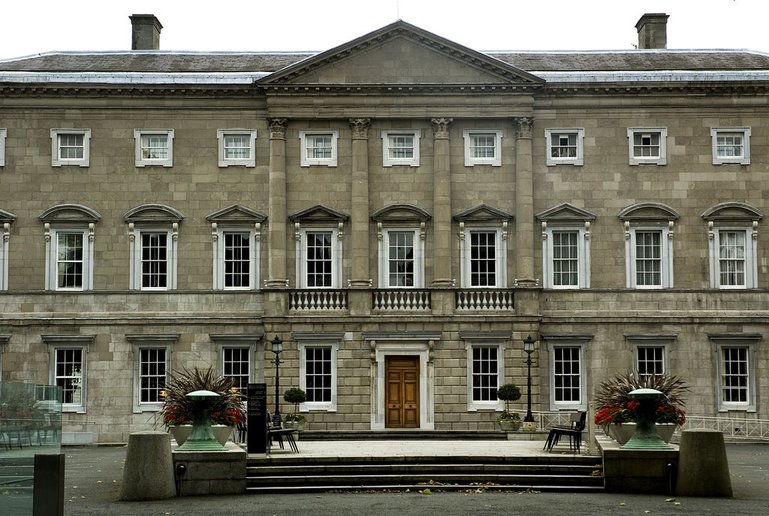 Leinster House in Dublin. Photo: Duby Tal for Tourism Ireland.
Today, it serves as the home of Ireland's parliament. Public tours of the building are available when the Dáil and Seanad are not in session. Tours begin at 10.30 a.m., 11.30 a.m., 2.30 p.m., and 3.30 p.m.
You can book your tour in advance by emailing event.desk@oireachtas.ie or by inquiring at the visitor entrance 15 minutes before the tour time.
The James Joyce Tower and Museum
---
The Martello tower in the seaside village of Sandycove, about 7 miles from Dublin's City center, is where Irish writer James Joyce spent six nights in 1904.
Known as the James Joyce Tower and Museum, it left such an impression on Joyce that inspiration for the opening scenes of his novel, "Ulysses," came from there.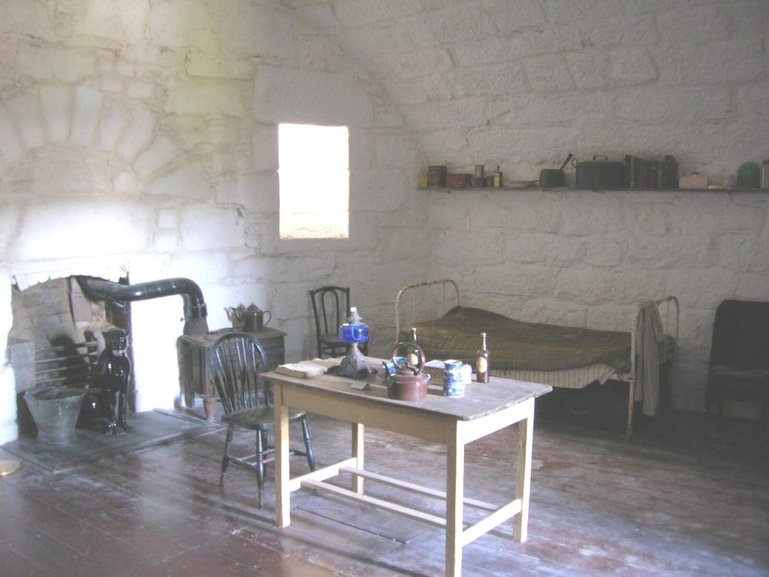 The bedroom in the James Joyce Museum. Photo copyright of the Dublin Regional Tourism Authority.
His university friend, Oliver St. John Gogarty, was already living in the tower when he moved in. On Sept. 14, 1904, Joyce abruptly left and soon after, moved to Zurich, Switzerland, with his partner and later wife Norah Barnacle.
Inside the tower/museum, you'll find some of Joyce's possessions and other objects associated with the Ulysses novel. The living space is set up to resemble what a room in 1904 would have looked like.
The museum is a place of pilgrimage for Joyce devotees, especially on June 16th, known as Bloomsday, one day in a 6-day celebration in Dublin called the Bloomsday Festival.
From the tower, you'll get panoramic views of nearby Dun Laoghaire (pronounced "Done Leerey") and the South Dublin coastline.
The museum is open 365 days a year, from 10 a.m. to 6 p.m. (until 4 p.m. during the winter). Admission is free.
Feel free to visit Dublin's free museums and galleries on your next visit to the capital city.