Cairo – Or greater Cairo- most of people thinks that only Cairo is the capital of Egypt, although the capital of Egypt is greater Cairo that means (Cairo, Giza and a Small city north of Cairo called Qalyubia) the three cities together make what we called it greater Cairo the capital of Egypt.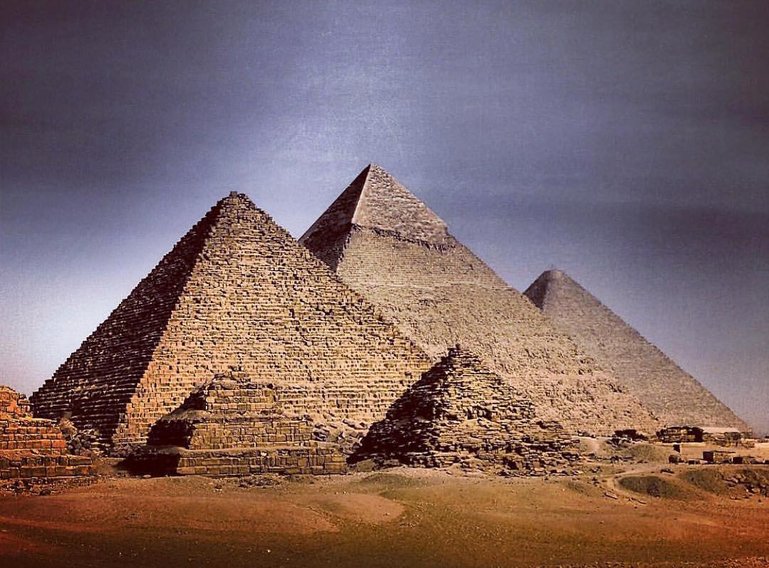 Giza Pyramids
In Greater Cairo we have some important places to visit, if you are in Egypt you should not miss one of it.
Here is an order about those places:
1- Giza Pyramids.
2- Egyptian Museum.
3- Stepped pyramid and Saqqara Necropolis.
4- Saladin Citadel and alabaster mosque of Mohamed Ali.
5- Coptic Cairo.
6- Khan Khalili Bazaar.
7- Sailing the Nile.
Cairo is one of the most crowded and chaotic cities in the world, so expect heavy traffic during the day till late night, as Cairo known a sleepless city.
But if we have only one day in Cairo which is a short time to spend in this big city what we can do, how we can mix this day to feel satisfied about our visit to this city, and moving between the mentioned sights will make us loose a big bite of this precious time.
First of all, we need to know how long it takes our visit for each place without calculating the traffic time between sights, here I will give you an idea about that:
Giza pyramids about 2 hours as minimum, Saqqara necropolis about 2 hours as well, Egyptian Museum about 2 hours (watching the masterpieces only as it will take 3 days to see everything there) Saladin Citadel where you can find inside the Alabaster mosque of Mohamed Ali about 1 hour and half, Coptic Cairo visiting the hanging church, Abu Serga where the holy family found a refuge and Ben Ezra Synagogue all that will take about 1 hour and half, for Khan el Khalili bazaar just walking in the narrow streets and have tea on its old cafes to feel the orient atmosphere will take about 1 hour without shopping, and for sailing the Nile there are some options 1- rent a sail boat on downtown if you are looking for a quiet trip but you should do this option before sunset or a Nile cruise where you can have dinner while sailing the Nile and enjoying a belly dance show, this cruise about 2 hours.
Here are the options for this day:
Option one: Pyramids, Egyptian Museum, Saladin Citadel and a walk on Khan El Khalili bazaar while by night you can do the dinner cruise. As you can see in this day you have a pharaonic sight to pyramids, culture sight to Egyptian museum, Islamic sight to the alabaster mosque and Khan El kahili as you can visit it by night.

Option two: going early morning to Saqqara necropolis then back to Giza pyramids then visiting the Egyptian museum and Khan el Khalili bazaar you still can see mosques in Khan El Khalili area. And Nile cruise by night.

Option three: Giza Pyramids, Egyptian Museum, Coptic Cairo and Khan el Khalili bazaar.
As you can see Giza pyramids and Egyptian museum present in all options and I can go to option twenty and I will keep both because you cannot miss any of those 2 sights.
Of course, in Cairo you can find more options for sights such as Islamic museum, Al mo'az street, Mohamed Ali palace, Cairo Tower, Memphis area, garbage city and so many sights but those sights the most important that you should not miss in one day to Cairo.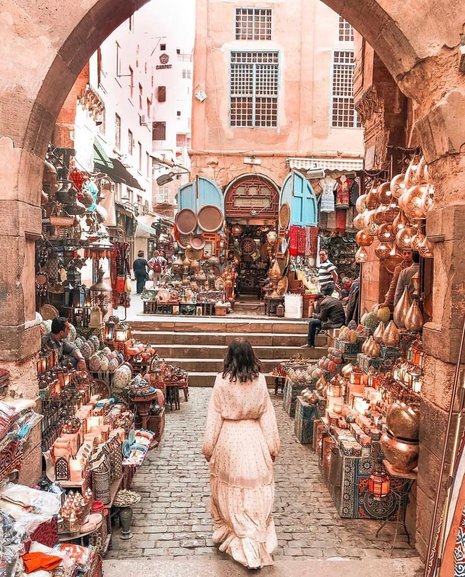 Khan El Khalili Bazar