At the end of March/beginning of April 2019, I embarked on a long awaited journey to Egypt, staying in Giza for four days. Most only pass through Cairo, spending no more than a day or two, visiting Giza and Cairo Museum, but the area has a lot more to offer.
When thinking of Egypt, the first thing that comes to the minds of many, is no doubt the Pyramids at Giza, which have been the fascination of many for centuries, but there are other places that can be explored not so far from Giza. The necropolis site of Saqqara and the nearby site of Dahshur are where early pyramid building in Egypt first began. At these locations, the Step Pyramid, Red Pyramid and Bent Pyramid are impressive reminders of the early architecture of the Egyptians. For those really interested in Egyptology, day trips to these areas are a must while in Cairo.
Hopefully this post will provide a useful guide, and give you a template of what to do in and around the area. Below I will give my tour suggestions, analysis, reviews and personal insights which I hope will help others planning to make such a trip.
Hotel
---
I stayed five nights at the Le Méridien Pyramids Hotel & Spa in Giza. I really enjoyed my stay here, and the Egyptian hospitality was fantastic. It is away from the hustle and bustle of Cairo, and I had the most beautiful pyramid view from my room, and from the pool area. The breakfast was a banquet with plenty of choice. As a pescetarian I found there were a lot of non-meat options, which was great.
I spent the first day chilling by the pool and making the most of the hotel's spa facilities.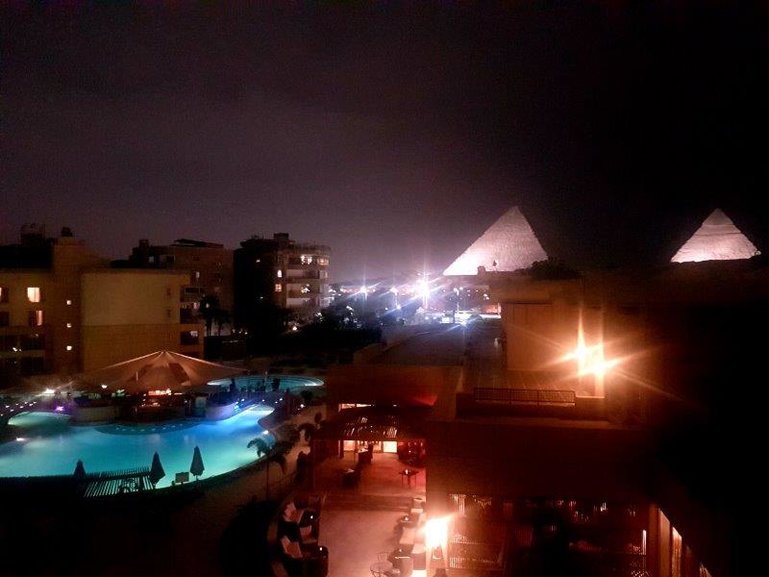 View from my room
Weather and time of year
---
I found March/April a great time of year to visit Egypt, as it was not too hot (approx. 21⁰C), and ideal for exploring tombs, pyramids and temples etc. It is also not peak season so there are not too many tourists. Note that it can get chilly in the evening.
Visa
---
You need a visa for Egypt, which you can get it at the airport. The cost is USD$25. Beware that there are some companies offering to do this service for you prior to your arrival, online, with extra charges. If ordering online, I would advise getting it directly from the Egyptian government.
Dress
---
I would advise to dress modestly when out and about (but okay to dress less so in the hotel), not only out of respect, but also to get less attention. I wore long summer dresses, jumpsuits, linen trousers and tops, light cardigans/shawls when going out.
Tours
---
I booked both of my private tours with Egypt Tailor Made Tours. I can highly recommend this company for tailoring to your specific needs.
Day 2 - Tour 1 - Day tour Memphis/Saqqara/Giza
My first tour, with Layla, took place on a Saturday but roads were still pretty quiet.
Memphis
---
I visited Memphis (the ancient capital of the Old Kingdom), located roughly 15 miles south of Cairo. The main attraction here is the huge statue of Rameses II, carved from limestone.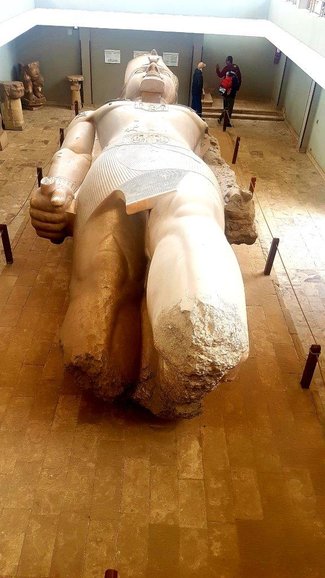 Saqqara
---
Saqqara served as the main burial place for the city of Memphis, the capital of Ancient Egypt. Its signature structure is the Step Pyramid (also known as the Pyramid of Djoser), one of the earliest pyramids built in ancient Egypt. Saqqara has a lot to offer, and although you cannot go inside the step pyramid, there are other tombs (both at ground level and underground) to explore with beautiful intricate carvings therein. The energy in the tombs is palpable! I really enjoyed this part of the tour and would highly recommend a visit to Saqqara.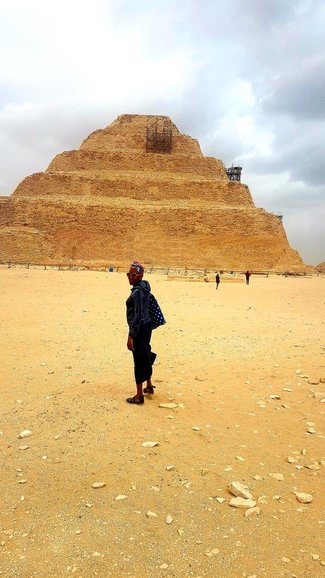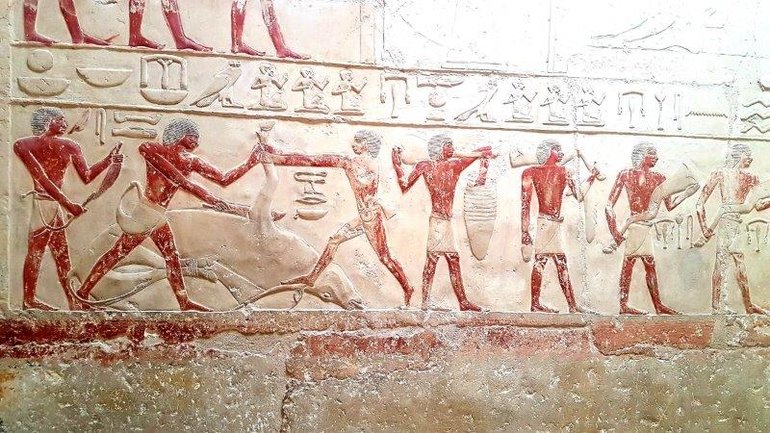 Giza
---
The third stop was the infamous pyramids at Giza. Walking around and looking at the Great Pyramid seemed somewhat surreal as this was always an image I had seen on TV or in books since childhood. You have the option to go inside both the Great Pyramid (Khufu) and Khafre at an extra cost.
I rode a camel, it felt a bit weird at first and I wobbled and rocked as he unfolded his legs to stand (make sure you lean forward!). I still can't quite believe I was riding a camel in the Sahara. I really felt in the moment, picturing myself as an ancient Queen, back in time, traveling to my destination through the vast sea of sand.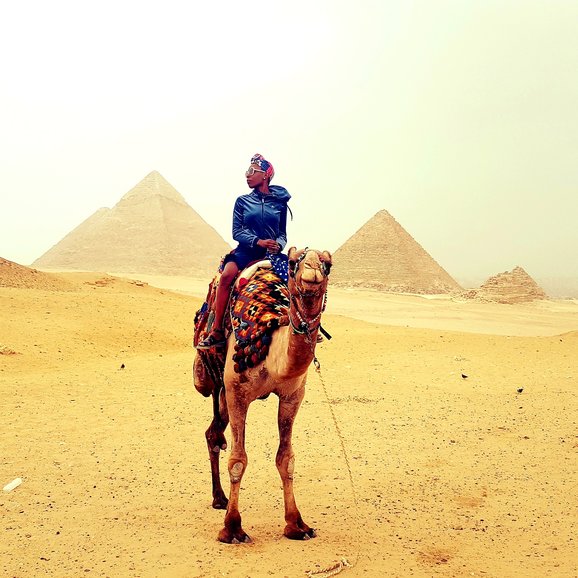 We then drove in the car around the complex and happened (very suddenly) upon the Sphinx – Wow! It really is grand and mesmerising!
Day 3 – Cairo Museum
Another must see is the Cairo Museum. Although there are many jewels of Egypt scattered around the world, the amount at Cairo Museum is still second to none! The new museum, soon opening, will offer even more gems.
Day 4 - Tour 2 - Day tour Giza/Dashur/Felucca on the Nile
My second tour with Egypt Tailor Made was of Dashur and a felucca on the Nile, but I also wanted to experience the Great Pyramid again. I had waited all this time to come here, I wanted to fully absorb it.
This time I had a different tour guide. Tourism went in decline after the 2011 revolution, and although it has improved, it is by no means booming, so tour companies like to spread the work as fairly as possible. The company knew I was a single female traveller, so made sure I had a female tour guide each time. You have to give approximately 48 hours' notice to the tour operator, as they have to file a police report. This is standard procedure in Egypt. They make sure your safety is paramount, and I felt very safe during my whole time in the country.
Dahshur
---
Dahshur was once home to eleven Ancient Egyptian pyramids, of which few have survived. Located a short distance from Saqqara, here you will find the Red Pyramid and the Bent Pyramid. It is ideal for those wishing to view the Egypt's pyramids with a lot less tourists.
The Red Pyramid is definitely worth going inside. It is a more challenging climb than the Great Pyramid, but the engineering inside a lot more intricate.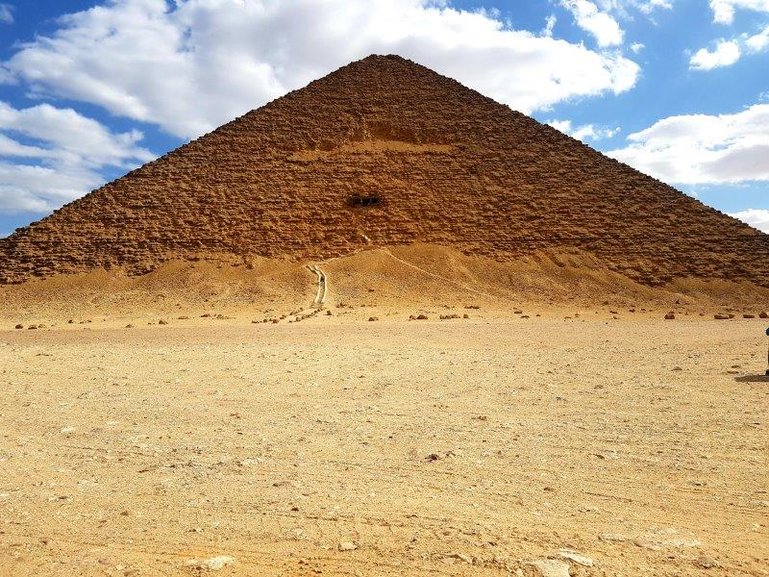 Red Pyramid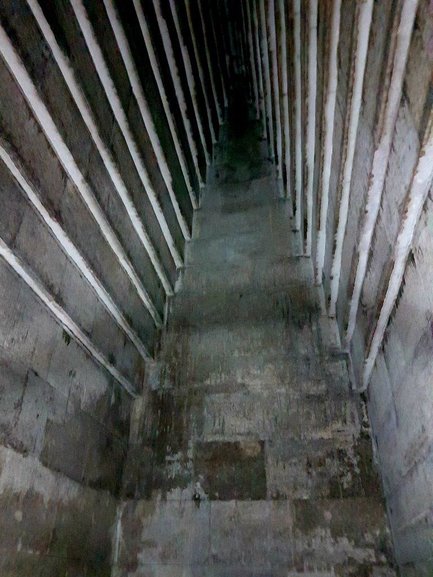 Inside Red Pyramid
Standing not far from it is the Bent pyramid. One of the earlier pyramids built by the ancient Egyptians, as a kind of practice run, before perfected later as illustrated by the Pyramids at Giza. It was not possible to enter the pyramid at the time, but I walked around the structure with my guide.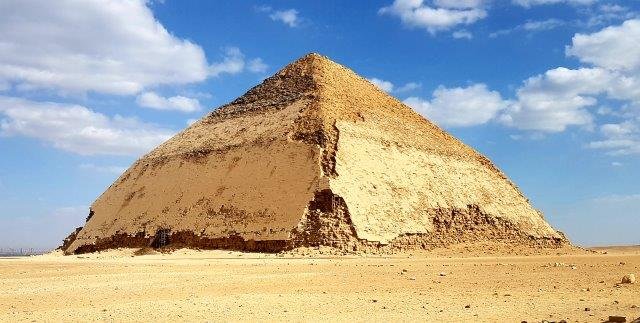 I ended my day with a felucca ride on the Nile which was very restful despite being in busy Cairo.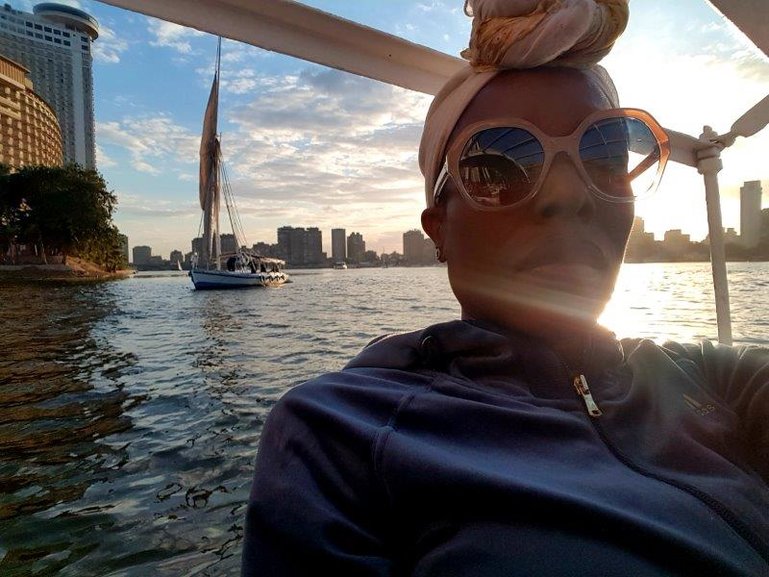 I felt very safe at all times during my trip to Egypt, so much so that when I returned to the UK, I was already planning my return.