Acadia National Park is located in Maine, it's pretty small compared to the National Parks you can find on the West Coast, but it's absolutely worth a visit.
Before a visit, make sure to visit the official Current Conditions page. It will give you all the latest information and requirements (roads closed, wildlife situations, construction work, policies/rules updates, etc).
Acadia offers 45 miles of carriage roads that can be use for bicycling. If you don't own a bike, you can rent one in Bar Harbor, the nearest town. It roughly costs $30/day for a normal bike a $100/day for an electrical bike.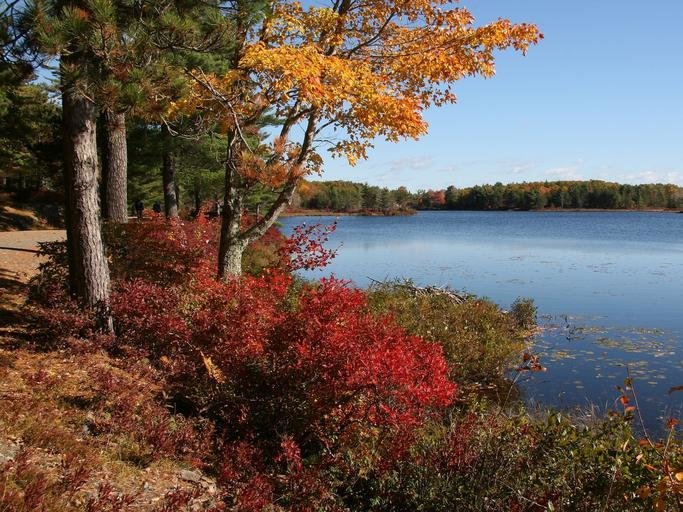 Carriage Road and Lake in Acadia National Park
Speaking of prices, the fee to enter Acadia National Park is $30/vehicle or $15/person without a car. If you don't have a car, check out Island Explorer, the free shuttle that goes around Acadia, including Bar Harbor. The bus has a rack for bikes.
Unfortunately, Acadia can get pretty crowded in summer, going car-free can be helpful. NPS has a dedicated Avoiding Crowds At Peak Season page with some great tips, including the worrying Always visit Acadia with a back-up plan. So be inquire and plan carefully your trip, it'll be worth it!
Enjoy your visit!