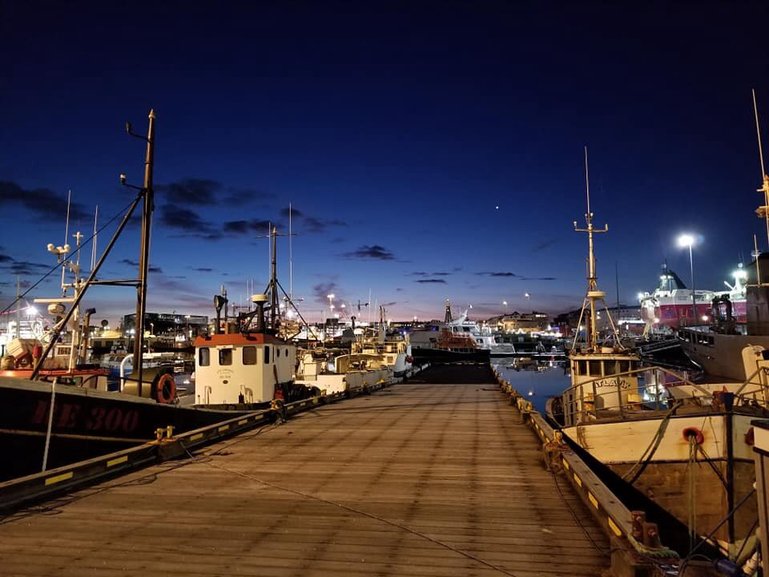 View from Kaffivagninn. We went in the winter, when there is a lot of darkness — so this is 9:30 AM!
Kaffivagninn
---
Iceland's oldest restaurant! A true, authentic taste of Iceland. To this day, this is my favorite meal I've had overseas. While the food was a nice hardy breakfast before exploring Iceland, the atmosphere is what I'm still dreaming about. Wander into this local fisherman favorite, and be greeted by elderly Icelandic gentlemen catching up with their pals, reading the latest Reykjavik news and sipping on their coffee. Located in central Reykjavik on the water, easy to add to your journey.
Bryggjan Brugghus Bistro & Brewery
---
I was fortunate to be in Iceland in December, so many festive decorations lit up this brewery. More restaurant than traditional brewery, we were seated at a table looking out on the water. Sunset views mixed with holidays decor and delicious brews made for the perfect celebratory dinner. This brewery serves classic (and good) bar food, alongside an impressive array of brews and wines.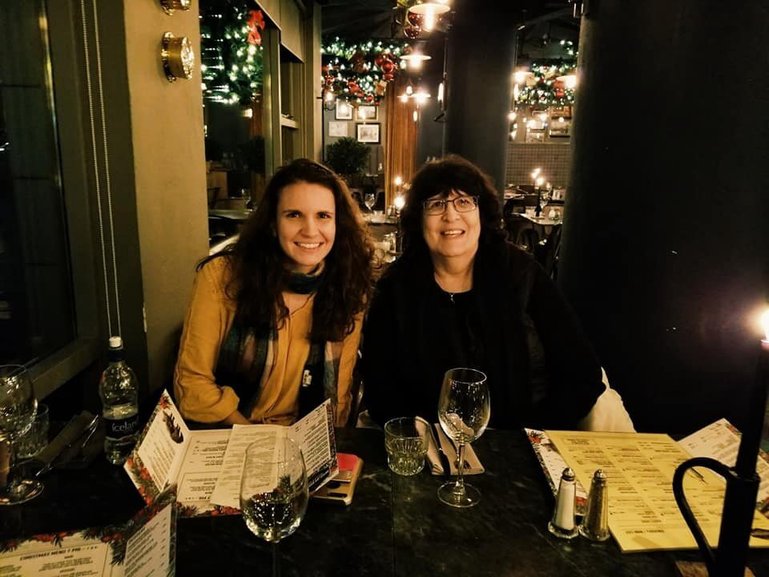 Me and my mama on our American Thanksgiving Iceland long-weekend
Caruso Ristorante
---
Best darn pizza I've had in my life (and I'm from Chicago). This intimate restaurant is a magical must. Its located in a quaint, almost home-like structure, filled with locals. Its dark light is perfect for a "treat yourself" night, while still being afforadable…or as affordable as Iceland can be!