When researching things to do in Singapore before our visit this was one of the places mentioned in the Off the Beaten track itineraries. So of course it became a Must see on ours.
Formerly known as the Tiger Balm Gardens, this almost 9 hectare big, Asian cultural park is the last of its kind in the world. The brainchild of Aw Boon Haw was built in 1937, but when war broke out the park was used as an observation point by the Japanese army. The Aw family fled Singapore but returned during the post war years to rebuild the park. In 1985 the Singapore Tourism Board took over management of the grounds and it is now preserved as a heritage gem.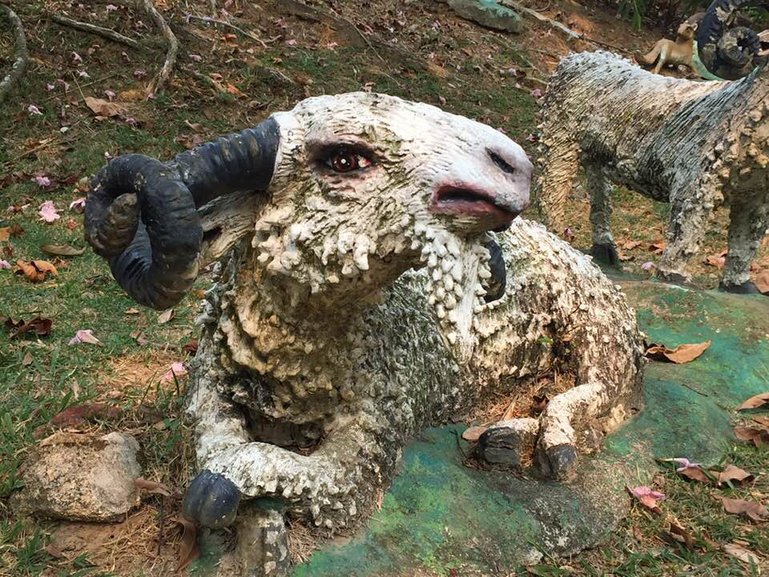 Haw Par Villa sculpture
The park displays almost 1000 eclectic sculptures and one of the best known attractions is the Ten Courts of Hell - which graphically depicts gruesome scenes from Chinese mythology and Buddhism. These are quite disturbing in their explicitness and directness and we exited halfway through....... I would think twice before taking children through the exhibit.
Access to Haw Par Villa is effortless and is meters away from Haw Par Villa MRT station. Here too - Entrance is free.
Wandering through the park is a totally surreal experience - it has an almost haunted feeling about it with vivid mythical sculptures beautifully maintained and 'watching' you from everywhere. And despite being surrounded by city and harbour - there is a respectful silence that cloaks the hill. Sitting on one of the shady benches absorbing the sounds, silences, folklore and fascinating scenes - a place for reflection and introspection - was priceless.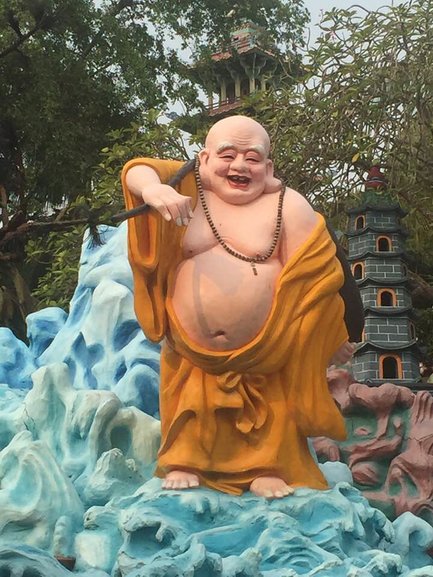 Haw Par Villa sculpture
Haw Par Villa will definitely not be to everybody's taste - but it ticked a lot of boxes for me and may do for you.