The US has 58 National Parks spanning across the continental states as well as Hawaii, Alaska, and the American Samoa. Each park is unique, with its own landscape specific to the region, all boasting mother nature's beauty. In my travels I have been to a fair amount of these parks and while I have loved them all I have my favorites. While not an easy task, I have listed my top 5 parks in the United States that are well worth the trip.
Yellowstone
---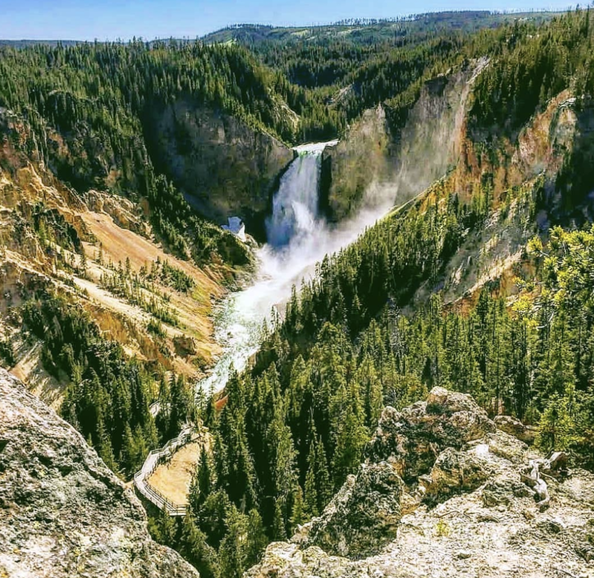 The Upper Falls of Yellowstone
This list wouldn't even exist without Yellowstone. Yellowstone is known around the globe as the world's first national park, but is kindly referred to as 'America's Park'. This park's infamy is not only from its legacy, but from its 2.2 million acres of undisturbed beauty. Here you can get lost for days, traversing this expansive park, taking in the splendor of the diverse geography and unique natural attractions. Lakes, mountains, valleys, geysers, hot springs and of course wildlife; Yellowstone has it all. The must-see's of this park would be the Great Prismatic Spring, Mammoth Hot Spring, and (of course) Old Faithful. This national treasure should be a top priority on your list of National Parks.
Grand Teton
---

The Teton Range
The Grand Tetons actually border Yellowstone National Park to the south. With such a famous neighbor the Tetons tend to get passed over. However, this park packs a punch of its own, with miles of beauty and wild wonderment to offer. The Grand Tetons are the backcountry of Jackson Hole. Showing off lush valley floors, mountain meadows, alpine lakes, and of course the towering peaks of the Teton mountain range. With all of this varying terrain it makes the perfect setting for the nature lovers and outdoor adventurers. My favorite memory of Grand Tetons is staying in Jenny Lake Lodge. A quaint lodge that sits right at the foot of the Teton range, giving you ample views of this breathtaking structure. Grand Tetons is definitely one of Wyoming's most beautiful destinations.
Canyonlands
---
The Canyons of Canyonlands
The state of Utah is an outdoor enthusiasts dream. With acres of open land, outstandingly beautiful landscape, the Great Salt Lake, 7 national forests, and 5 national parks, you could spend months trying to visit everything in the state. So with all these options, I often feel like Canyonlands gets overlooked often. With over 337,598 acres, Canyonlands is actually the largest national park in Utah (even bigger than its siblings Arches and Zion put together!). Canyonlands is a sight to see; a colorful landscape of countless canyons, mesas, arches, and buttes boasting hundreds of shades of colors depending on the time of day. When you reach the highest peaks it feels like the world goes on forever, and when you're in the lowest valley you can feel as small as an ant. I highly suggest trying some of the off-roading trails which take you into the depths of the canyons. Usually there are not too many tourists on these trails, giving you the opportunity to have your own personal experience in this national park.
Acadia
---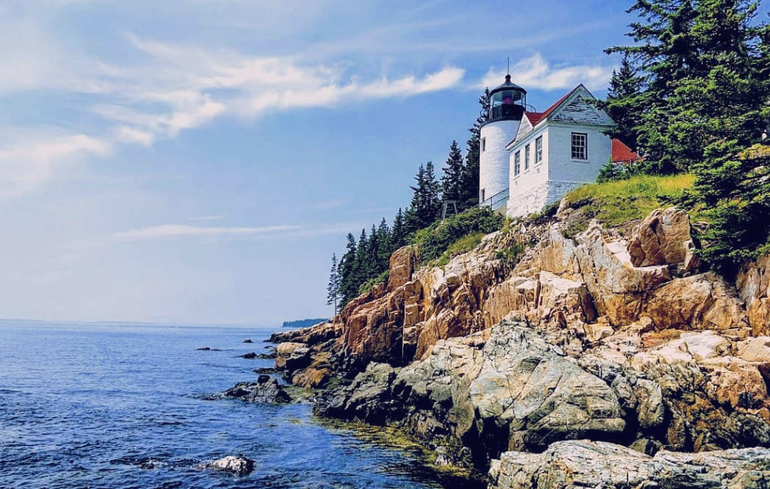 The east coast has only a few National Parks, and Acadia is one of them. While Acadia doesn't have the towering mountains of its western counterparts, it does have some of the most stunning coastal views in the US. Acadia is a place where the woods meet the ocean; with miles of forest trails, lofty sea cliffs, and quaint islands making up this beloved park. With its cooler temperatures in the winter months Acadia is a great place for whale watching and puffin sightings. It's also suggested to head over to notorious Bar Harbor while making your way through the park. Bar Harbor is a charming, small town that is known as a getaway for the rich and famous, with names like Martha Stewart, Patrick Dempsey, and the Obama family coming here to vacation. This is a great spot to take in some of Maines charm, see local art, do some shopping, and of course get some delicious lobster.
Hawaii Volcanoes
---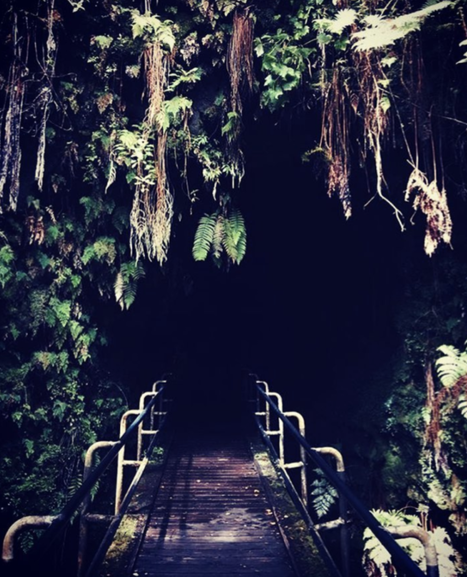 You think of Hawaii you think of beaches and endless amounts of sunshine. While many tourists head to the beach, a majority of Hawaii's tourists head to Hawaii Volcanoes National Park to take in a different view of the island. Hawaii Volcanoes is home to one of the worlds most active volcanoes, with the most recent eruption occurring in 2018. While the volcanoes are the main attraction, I suggest spending some time hiking the many trails here which will take you through lush rainforest and even old lava tubes. To end your day head up to the peak of Mauna Kea. Mauna Kea is technically the 'world's tallest mountain' (when measured from peak to mountain floor) giving it some bragging rights. Besides the right to brag, come here for the summit observatories, which will give you some of the most breathtaking views of the night sky you will even experience.
Since the choices for this list were extremely difficult to narrow down, I decided to throw in an alternate. No harm with giving you another option, right?
Rocky Mountain
---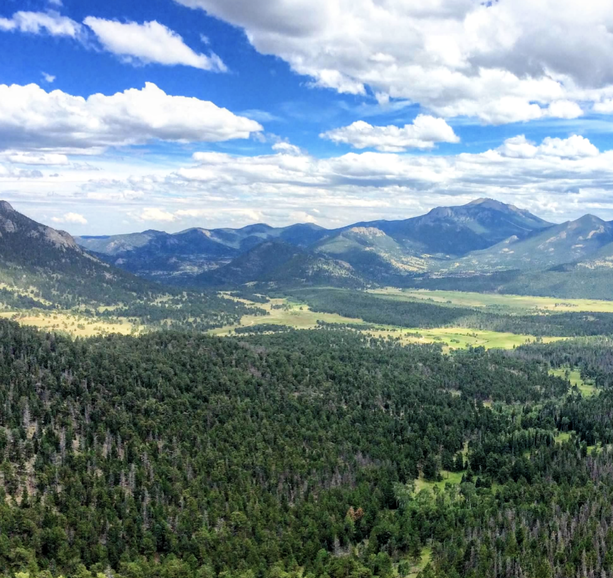 If majestic mountain views are your thing, Rocky Mountain Park is a must. With over 100 peaks that rise over 11,000 feet, you are surrounded only by mother nature's beauty. Throughout the park there are miles of hiking trails providing views of the crystal clear lakes and streams, rugged snow-capped mountains, and peaceful meadows with hundreds of chances to take in the stunning landscape. To feed your adventurous side, Rocky Mountain offers many activities year round. In the warm months you can try white water rafting, mountain biking, and horseback riding and when winter comes around try snowshoeing and cross country skiing in the backcountry. If relaxing is your has ideal all for activity head to the Stanley hotel. The Stanley is a historic hotel dating back to 1909, full of Victorian appeal. On the front porch you can sit on one of the many rocking chairs for hours just absorb the perfect mountain view. Rocky Mountain is the mountaineers dream, but offers sights and activities that can be enjoyed by all.
As of right now, parks across the US are starting to open back up (with post-pandemic limitations). I highly suggest taking this summer as a time to get outside, absorb all that mother nature has to offer, and see which of these natural beauties is your favorite. Comment below, and let me know which parks you're interested in visiting this summer?