Looking for a quick road trip to Death Valley National Park - here is our tip on how you can see this place in 24
Death Valley National Park (Zabriski Point)
Afternoon (2 to 6 PM)
---
* Drive into Death Valley National Park from I-190 and stop at the Stovepipe Visitor Center to pick a map and get the latest info on trails first easy hike on the Mosaic Canyon trail that takes you through narrow canyon lined with polished rocks and marbles
* After the hike, make the 90 minute drive to Ubehebe crater to see what a large volcanic crater looks like
* Drive back to the Mesquite Dunes to catch the setting sun rays reflecting off the sand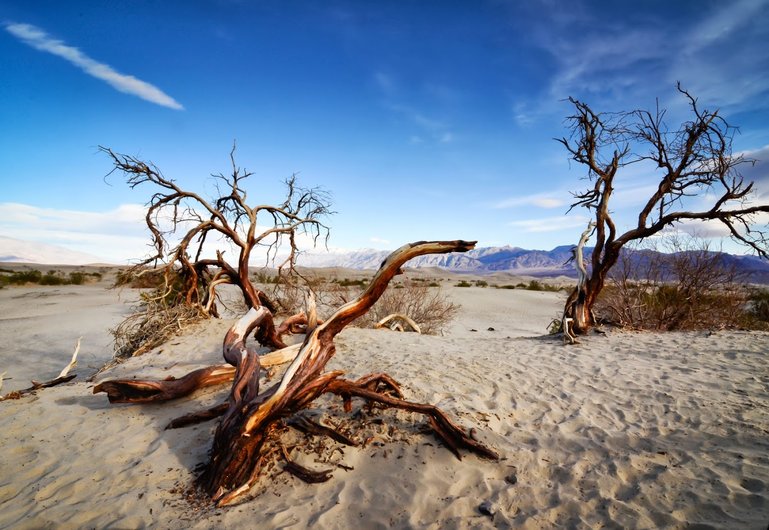 Mesquite Dunes
Late evening (7 to 10 PM)
---
Check-in, grab dinner at one of the many restaurants open in the Furnace Creek area. Death Valley allows for stunning views of the night sky. If you are really into star gazing then plan to visit on a moonless night. Also, check at the ranger station to see if they are any stargazing events going on that you could take part in.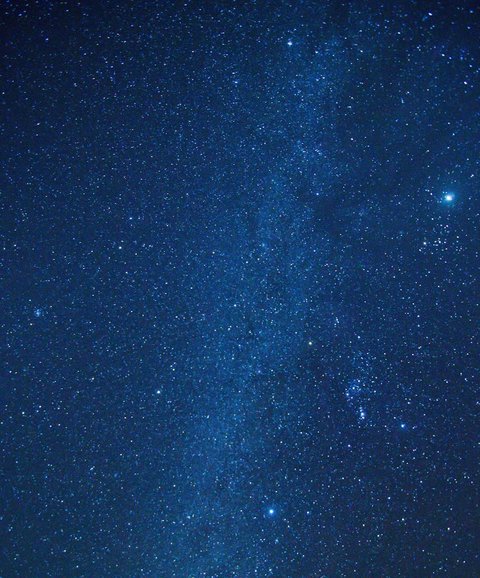 Star gazing in the park
Early Morning (6 to 8 AM)
---
* Wake up early morning, grab a cup of coffee and drive to Zabriskie Point for a beautiful view of the sunrise hitting the golden badlands.
* Spend around 30 minutes and head further down the road to check out Dante's View - the highest viewpoint in the park.
* Drive back to grab a hearty breakfast at The Buffet at Furnace Creek
Checkout & Early Afternoon (10.30 AM to 1.30 PM)
---
* Check out of the hotel and head towards Badwater Basin Road
* Take the Artists Loop drive to get a view of the multi-colored geological formations. This is a one-way drive and will join back to the Badwater Basin
* Make a quick stop at the Devil's Golf Course to observe the jagged rock formations and hear the sounds of salt crystals exploding
* Continue down the road and take a quick hike to the Natural Bridge
* Make the last stop of your trip at Badwater Basin - the lowest elevation in North America at - 282 feet (- 86 m) below sea level. Wide, white salt flats will make you feel you are on another planet.
Stay Recommendations
---
Stay in the park. You can either camp in the numerous sites or check yourself into one of the several hotels and resorts inside the national park. The hotels range from mid-price to luxury resorts. Reservation is recommended months in advance. We stayed at The Ranch at Death Valley and just loved it. Rooms were adequate, multiple dining options and really nice open grounds to walk around in. Park highlights are more easily accessible from Furnace Creek area. Staying in Stovepipe Wells can add a lot of driving time inside the park
Other travel tips:
---
* If you are interesting in hiking, check out the various hikes on the park site
* Death Valley National Park is also famous as the set for some of the scenes of the Star Wars movies. If you are a fan, you can opt for a Star Wars tour.
* Always check out the National Park Service website for Death Valley for the latest news before planning your trip