Covering 3,400,000 acres (5,312 sq miles) Death Valley is the largest National Park outside Alaska. Death Valley recorded the highest temperature ever seen in the world in 1913: 134 F (56.7 C). There is some question as to the accuracy of the 1913 data, but in August, 2020, Death Valley hit 130 F. One of those marks the worlds hottest day. Averaging 2" of rain per year, Death Valley is hot and dry, a perfect spot for a Mid-winter break.
Bad Water, 282 ft (86m) below sea level, may be the lowest place on planet Earth that is not underwater.
When to Visit
---
Obviously, avoid any time not in winter, but there is a wrinkle-- wild flowers. The floor of Death Valley is covered with wild flower seeds that can survive dormant for decades, waiting for the right rain to wake them up into blooms. A full bloom may be a once in a life time event, and we have seen it, the biggest Death Valley wild flower bloom in history-- bright yellow flowers as far as the eye can see, with other colored flowers blending in in their ecological niches-- a remarkable sight, and most likely a once in a lifetime event.
So, how do you plan for this rare event? Its actually easy to do, if Mather Nature cooperates . The spring (April) wild flower bloom depends on the rainfall in the first half of January. By late January, Death Valley info can accurately predict the extent of the coming spring wildflower bloom.
Aside from the spring wild flowers, this is a great winter vacation, as is Las Vegas and point south in both AZ and CA. And to repeat, never, never, visit Death Valley in summer
What to See
---
Obviously, wild flowers, should you be so lucky. Otherwise, there are 3 roads in Death Valley, all are scenic drives, but because the thing is so big, its best to allot two days, although a one day trip can suffice..
Where to Stay
---
Although Death Valley is in CA, Death Valley is right on the border between CA and NV, and there is no better place to stay than Las Vegas . Technically, there is one small, expensive, motel in Death Valley at the pseudo town Fiery Furnace, but come on. When its dark, what's to experience in the most desolate place on Earth when you could be in Las Vegas?
Although I think we have never stayed there, we have eaten an the noted Orleans Buffet several times, and, were I planing a trip to Death Valley, I think my top hotel choice would/h be The Orleans Hotel & Casino at 4500 W. Tropicana Ave, Las Vegas, closely followed by Rio because these now grand casino hotels are closest to Death Valley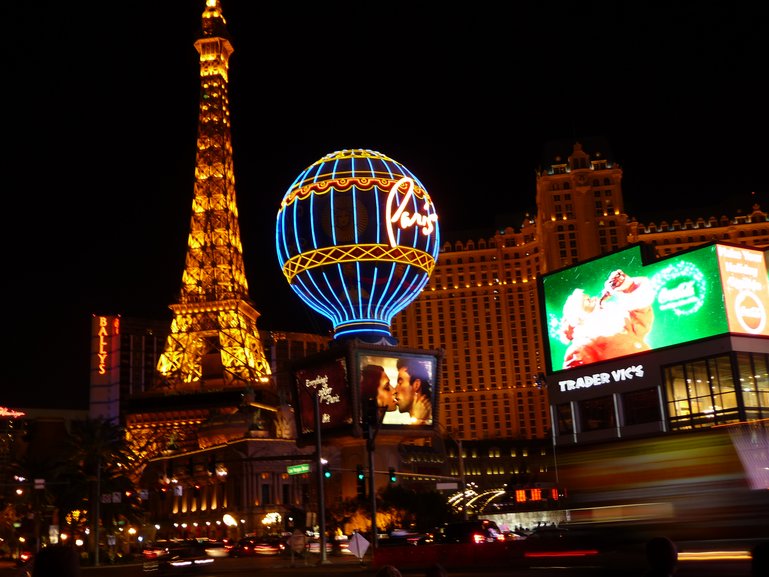 Winter in Las Vegas