We can't talk about Vegas without talking about food and entertainment!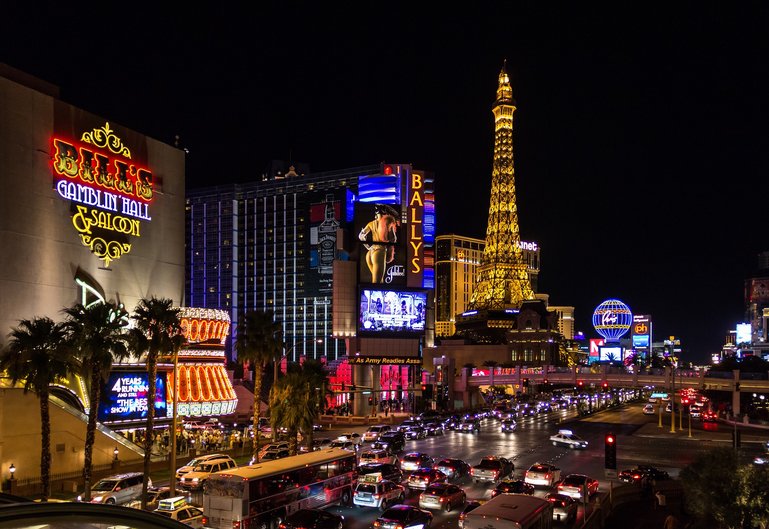 Las Vegas
Because of the high volume of friends who visit Vegas every year the food and beverage outlets and entertainment venues have to hone, perfect, and iterate constantly to continue to bring in crowds-- what this means for someone going to Vegas for their first time-- is that you get some of the best food, service, and entertainment experiences that you wouldn't get anywhere else on Earth!
There is so much to choose from and so many places to see on the strip and off the strip that it's hard to go wrong with any of the following recommendations:
If you're on the strip and it's your first time I highly recommend that you go to the Linq and go to the High Roller. When you reach the top of the wheel you will be able to see the whole of Las Vegas, and if it's your first time, you will be able to get those picaresque Vegas shots that you can show off to your friends back home and keep in your living room forever!
Then I would walk across the street to Caesars Palace and see all the sights that have been filmed in multiple movies. If you'd like to do some shopping you can go the Forum Shops which are highly popular-- Mike Tyson is a regular there-- so you might see him sign autographs.
If you want to get the full buffet experience and could only try one I would go with Bacchanal. Every station they have is top notch and the food is made fresh daily and you can really taste the quality. It's super popular with large groups!
For entertainment I would recommend to always have your eyes peeled for some of your favorite acts who regularly perform at the T-Mobile Arena. If you are or are not a hockey fan you have to check out a Golden Knights game who happen to be Vegas' pride and joy--the energy in the arena is one to experience even if you don't like hockey!
Another hidden gem is the Vegas Summer League if you love basketball. Every summer the top lottery picks and recently drafted players play in front of the Vegas crowd before their pre-season starts at the Thomas and Mack Center and Cox Pavillion. You get a chance to meet the future of the NBA as rookies before they blow up!
I would also recommend keeping tabs on each night club-- world class DJ's and musicians are at each club every weekend. The only decision you have to make is the picking the act that you want to see the most!
Now when you leave the strip there is just as much excitement as well!
The go-to spot in downtown is Gold Spike. Men and women equally love it and what is the funnest is that they have outdoor games to play which lends itself to meeting new people and it makes it super easy to start a conversation with a stranger even if you are an introvert!
If you want a more laid-back place, the Griffin, with its dim lights and relaxed vibe is a great place to cozy up next to someone special and whisper in their ear.
If you want to see nature and challenge yourself I highly recommend going to the Red Rock Loop. It's 14 miles long and you get some of the best scenic views of the rocks nearby. You can drive through it, park, and hike the side paths or my personal favorite you can cycle and run the loop as well. Just be aware, the first 6 miles will consist of a brutal uphill climb that is equally tough on a bike or if you're running. Once you commit to the 14 miles make sure to bring plenty of water -- there is no water as you make your way through the loop!
Only in Vegas, Baby!