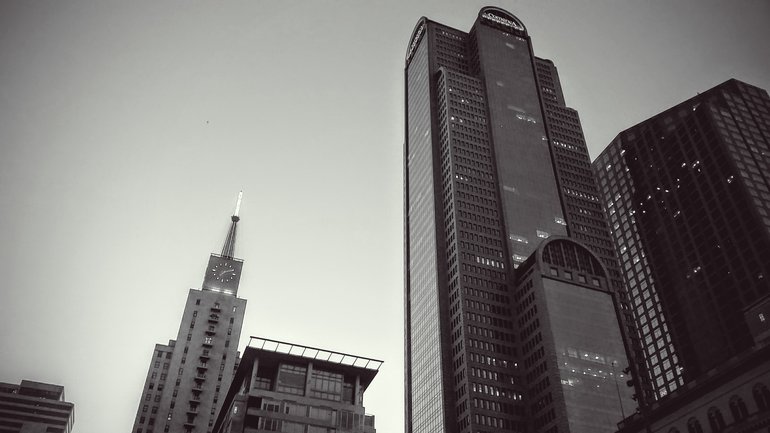 Dallas is a big city and as such has a ton to do and to eat and to see.
Things to do:
Dallas Zoo - If you have ever driven past the giraffe statue on Highway 35 then you have passed the Dallas Zoo. It is a wonderful establishment that works to educate people and works towards wildlife conservation
6th Floor Museum at Dealey Plaza - If you are a history buff at all you might enjoy a trip through the 6th Floor Museum. It does cost to park but the museum is fun of cool facts. And you never know, maybe it will awaken your inner conspiracy theorist.
Reunion Tower - Reunion tower is an iconic part of the Dallas skyline. Up front Reunion Tower is not cheap but it is fun and gives you a fantastic view of Dallas. From the Geo-Deck you can learn about the history of some of the city's most iconic landmarks among other things. There is parking near by but you do have to pay for it. You can dine at the Wolfgang Puck restaurant at the top of the tower while it rotates for a 360 view of the city.
Breweries - Dallas does not have as many craft breweries as Denver or Portland but their numbers are growing. These breweries such as the Texas Ale Project, Pegasus City Brewing, and Deep Ellum Brewing Co. make a variety of beers from Stouts to IPAs. If you are not into beer though, don't worry because Dallas also has the Bishop Cider Co. and their cider is as unique as Dallas and wonderful to drink.
If you are interested in unique bars Dallas is your place. Deep Ellum as a wide variety of smaller bars and music venues. If you go though I would suggest a ride sharing service rather than drive parking can get really difficult. Uptown Dallas has more of the club scene where you can get bottle service. Downtown Dallas has a variety. I recently visited and we bar hopped a bit from a sports bar to an Irish Pub and to a craft cocktail bar and all were within walking distance to our hotel.
Transportation:
It is possible to park in Dallas but it can get expensive and depending on the venue a parking spot can be difficult to find. If you can I suggest taking the D.A.R.T system or the TRE into Dallas and ridesharing or walking from there.
If you happen to go to a Mavs or Stars game or other event at the American Airlines Center the TRE drops you off piratically at the front doors. During the Texas State Fair the D.A.R.T. system has a special timetable to include the traffic to the fair grounds.
This is only a small taste of the things that are available in Dallas, TX. Make sure to visit the Part I of this visitors guide.