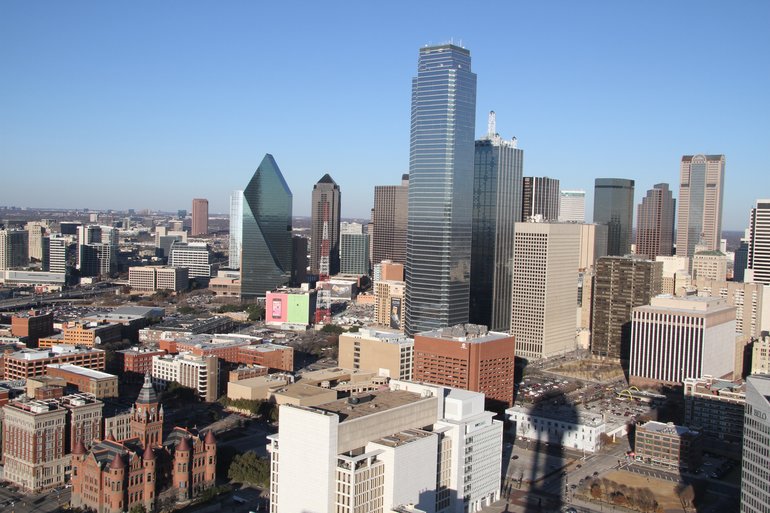 Texas is a big state and there is a lot to do here. To start you off easy lets look at the Dallas area.
Dallas
The thing to remember about Dallas is that there are a variety of areas: Uptown, Downtown, Deep Ellum, Arts District, etc. The great thing is that you can take the D.A.R.T or a ride share to most places and depending on the area of Dallas and your destination you can probably walk also.
Places to go:
Dallas Farmers Market - the farmers market is open year round and has not only vendors selling produce but artisan foods from meals to cheese, yogurt, hummus, teas, coffee, along with a ton of other stuff. There are artists also, some make living art while others make candles, and some are more traditional. Many of the food vendors make things for those with dietary restrictions such as gluten free and vegan.
There are two main sections: The Market Shops and The Shed. The Market Shops are open 7 days a week but are not dog friendly. The Shed is dog friendly as long as they are on a leash. The Shed is open Friday-Sunday. If you are going to visit the market on the weekend I highly recommend arriving a before the market open at 9am because it can be difficult to find parking.
Klyde Warren Park - Is built on an old overpass in the heart of Dallas. Food trucks are there every day from 11am to 3pm. The park is both dog and kid friendly with a small dog park and playground. There is a small botanical garden and a butterfly garden. The park hosts Zumba and yoga classes. Savor is a full service restaurant on the park grounds.
Here are some museums within walking distance of Klyde Warren Park:
Dallas Museum of Art
Perot Museum of Nature and Science - a bit pricey but a ton of fun for adults and kids. This is an interactive science museum. If they have special exhibits going on make sure to check them out also. Plan to be here for a couple hours at least if not more.
Dallas World Aquarium - This beautiful aquarium is built like you are in a tropical rain forest. You travel down through the different layers of the canopy until you reach the forest floor.
Dallas Entertainment:
Dallas Symphony Orchestra - They perform in the beautiful Meyerson Symphony Center. Parking can be a pain, valet is $25 but their is cheaper parking around you will just have to walk a little ways. I really enjoy going to the Meyerson because the Dallas Symphony always performs beautifully. They also sell tickets in a variety of price ranges so that you can go no matter your budget. There is food and alcohol sold on site but it is not allowed into the performance hall.
Dallas Summer Musicals - The musicals are performed at the Music Hall at Fair Park. Parking is available on site and is free unless you valet. Food and alcohol are both available at the Music Hall. Tickets can be purchased for an entire season or for individual shows.
This is just a taste of what is available in Dallas, TX. Check back soon for more places to explore in the Lone Star State.