Cuba's cocktails are well known around the world, the Hemingway's places: "La Bodeguita del Medio" for the mojito and "El Floridita" for the daiquiri, are crowded everyday and their fame make them a stop for every traveler in Havana. But the truth is that Bodeguita and Floridita are very far from the best cocktails you can get in Havana, here the Cuba Discovered top 3 for "Cocktails you must try in Havana":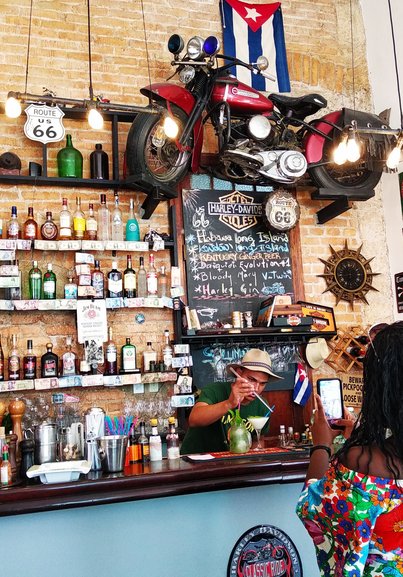 Chacón 162
1. Chacón 162
---
Chacón 162 is a small restaurant-bar in a corner in Old Havana, it's easy to recognize because of the Harley hanging behind their bar, but only a few knows that this place may have the best mojito in Havana, if you are a mojitos lover, this is a "must do" while in Havana.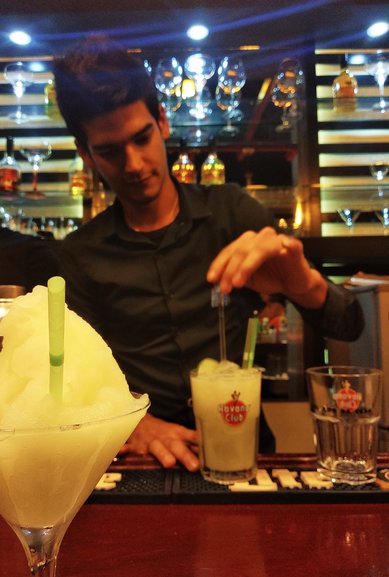 Café Brown
2. Café Brown
---
Café Brown is a little restaurant in "Cayo Hueso", Centro Habana, it's clearly not made for foreigners, their prices and location make it a very local place, but even though, it's always full of travelers, thats because "Café Brown" may have one of the best "bartending" in Havana, they use fresh lime for all their drinks, i would say thats their secret. In this place you will find the best daiquiri you will drink in Havana, and maybe the cheapest lobster too. Café Brown's daiquiri is a " must do" while in Havana.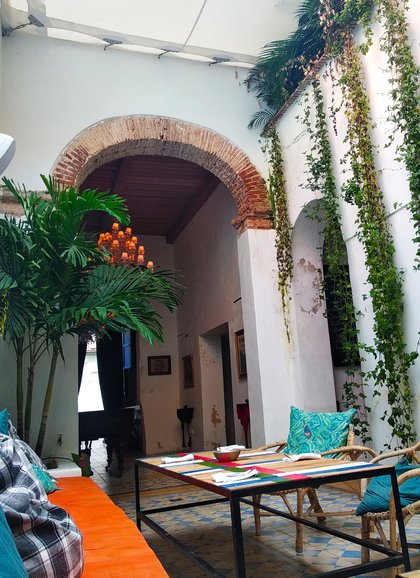 Michifú
3. Michifú
---
Michifú is a cool bohemian restaurant in "San Leopoldo", Centro Habana, it's full every night of locals and foreigners, their food is very good, and their prices are an awesome deal. In Cuba is easy to find fruits that you can mix into your Cocktails, like guava, mango or papaya, but "Michifú" brought a new fruit into the Cuban's cocktails, "passion fruit" or "maracuyá". Michifú's "passion fruit mojito" is a "must do" while in Havana.
There are more places with "good" cocktails, but by our personal experience, this 3 will be loved by any traveler in Havana.