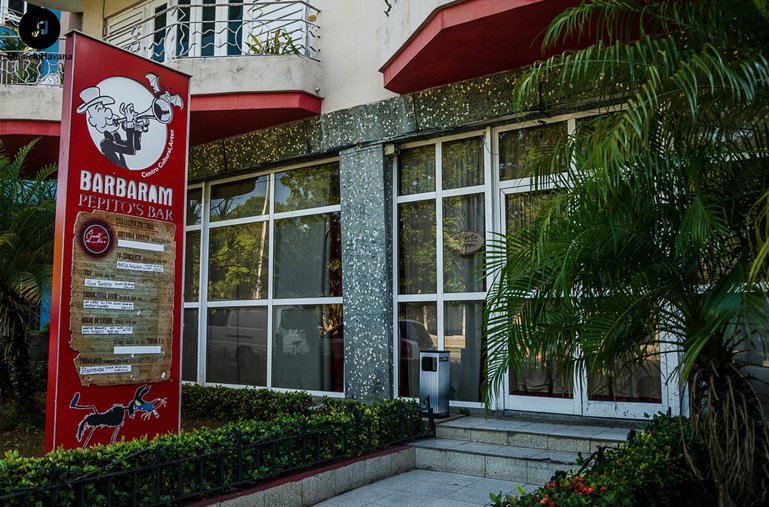 Barbaram Pepitos Bar in Cuba
Barbaram Club "Pepito's Bar" is located on avenue 26, in Nuevo Vedado, infront of the Havana Zoo Garden. The Barbaram' s club has existed since the fifties of the 20th century, its name Is closely related with the devotion that its former owner felt for the Virgin of Santa Bárbara.
The Barbaram Club "Pepito's Bar" is a cozy and well designed place with a capacity for 60 people where the song is the musical genre that marks this cultural center, integrating humor as a vital part of the show.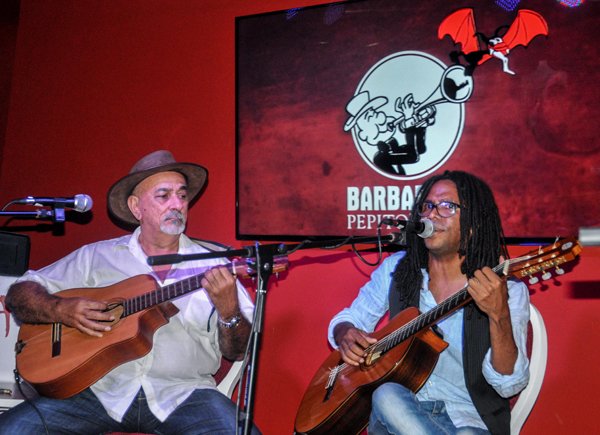 The setting of Club Barbaram "Pepito's Bar" was inspired by the animated feature film Vampires in Havana, made and directed by Juan Padrón.
The name of "Pepito's Bar" has to do with Pepito, the protagonist of the anime, who represents the quintessential Cuban: friendly, good friend, family member, in love, brave, rhythmic and a professional musician.
They also set the Club Barbaram "Pepito's Bar" furniture that uses a baroque aesthetic from Louis XIV period, made of lacquered wood and textiles that convey the spirit of the vampire aristocracy.
"Pepito's Bar" decoration is complemented by chandeliers reminiscent of the anime, as well as framed canvas paintings, in which the main characters show up.
The vampisol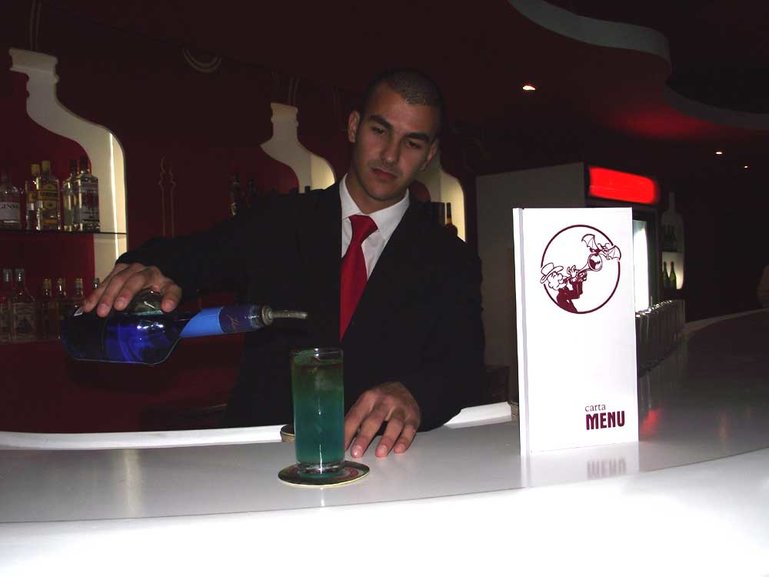 The Vampisol
Another attraction of this place is the house's Vampisol cocktail, which reinforces the authenticity of the Barbaram and recalls the long-awaited and persecuted formula created by Berndhart Amadeus in Padrón's feature film, which allows vampires to resist sunlight.
The Vampisol that is offered at Club Barbaram "Pepito's Bar" is blue and was created by Cuban sommelier Ariel Sedano and turns out to be a delicious drink that will catch the most skeptical, sealing the pact to return to the Club with friends and family members to share a unique cocktail that is impossible to forget.
Trying the Vampisol formula will be one of the possibilities that visitors to the Barbaram "Pepito's Bar" will have, to feel part of an entire environment, definitely ideal for recreation.
This Is the Vampisol cocktail formula offered at the Barbaram "Pepito's Bar"
4 ounces of orange juice
4 ounces of White Wine
7.5 milliliters of Blue Curacao
Then the cocktail Is completed with ice and perfumed with rum Havana Club Añejo Especial & decorated with orange slices and mint.