We've spent a great deal of time researching and testing ways to get the best airfares to enable us to travel as much as we do, and we'd like to pass on some of our tips for seeking out these cheaper fares, as well as other ways to save on flights.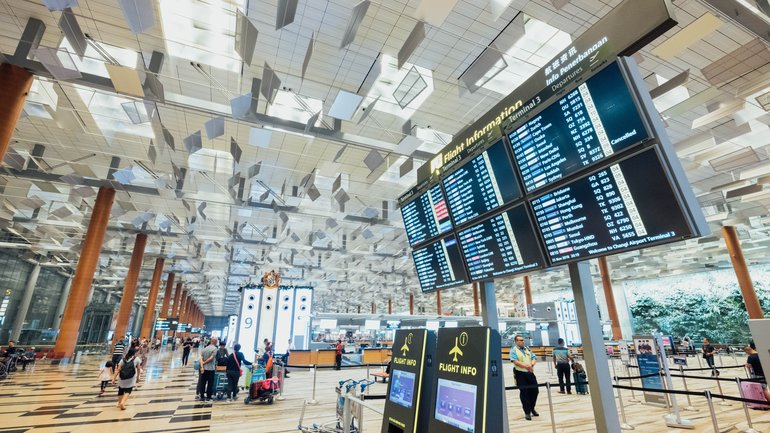 As with finding deals for anything, it pays to shop around when looking for cheap flights. The main places online you can buy your flights are:
Airlines
---
They set the prices for their tickets, and occasionally have flight sales. Find out when their sales are if you are set on using a particular airline. Even during sales, however, booking direct with an airline will not always get you the cheapest fares – but check anyway just in case.
Online Travel Agencies (OTA)
---
They are the middlemen who sell flight tickets for airlines, as well as lots of other travel products. Depending on the type of ticket sold, OTAs have some flexibility on pricing, and more often than not you will find the same flight cheaper on an OTA than on the airline's website. The OTAs we like to use for researching and booking flights are:
---
These sites list all companies who sell airline tickets – OTAs, airlines and traditional offline travel agencies. You can search by flight class and include travel brokers, charter airlines and budget airlines. The metasearch sites we like to use are:
Kayak – the feature we like is being able to filter options based on whether or not you want to check in bags so you can compare costs more accurately.
Skyscanner – gives you fare options in a monthly view to find exactly when is cheapest to fly. It also has the option of just showing you when is the cheapest time of year to fly to your chosen destination. It has very good coverage of budget flights, searching over 1,200 airlines and travel sites in total.
Momondo – we like Momondo as it shows you the cheapest and most expensive dates around your flight, as well as helpful insights such as the cheapest airport to fly from/into. It doesn't do it for all destinations, but it has the biggies such as New York, Dubai, Sydney, Cape Town.
Some of the more niche airfare checking sites are:
It's also worth checking Google Flights. It can be a useful starting point before going to some of the others as it has a cool map view, but in our experience doesn't always offer the best prices.
In summary, OTAs or metasearch sites are the best bet for consistently lower fares. Our overall favourite for flight bookings is Skyscanner.