It's 2020 and although it may not be the year of travelling, many are choosing staycations and exploring there own provinces/states. But when you are doing any kind of travelling with kids, you still have got to know what to pack. Here are my 6 Tips for travelling with kids to make your trip more enjoyable.
Packing Cubes
---
Packing cubes are an absolute lifesaver and space saver. I recommended them this year on our trip to Europe so I went right to Amazon and purchased them. I couldn't believe how much I was able to pack in them and space it saved me. When your travelling with kids, extra space for all there little items is a necessity.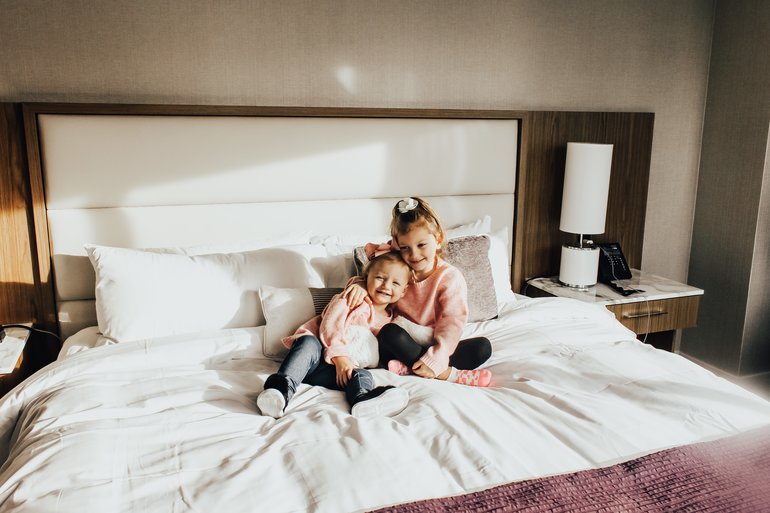 Snacks Snacks Snacks
---
Snacks are jus the key to my kids' sanity when we're travelling. Whether it's flying or driving, I don't know what kid doesn't remain happy and quiet when they are being fed snacks. Let me be honest, I too am usually much happier snacking. Some of our favourite healthy snacks are popcorn, veggies, veggie straws and smart sweet candies.
Take Breaks When You Can
---
Not every situation is going to allow for breaks. For instance, if you are flying it may be more difficult. But it can be beneficial to turn the TV and movies off for a bit, get up a walk up and down the aisles a few times. If you are road tripping, the same thing. Stop for breaks when you can. Pullover at a rest area and let the kids get out and run around for a bit. A little fresh air or stretching never hurt anyone.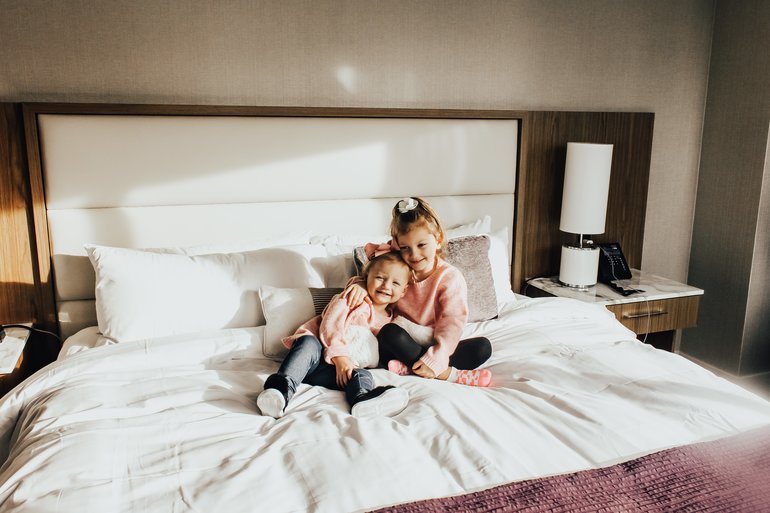 Pack Activity Bags
---
Pack there own individual little backpacks or bags and fill it with new colouring books, crayons, stickers, etc… It doesn't have to be expensive at all. My suggestion is to go to your local dollar store. I spent a total of $8 each on my girls for our road trip and it got them so much new fun stuff to keep them occupied and busy. There is something so exciting and enthralling about just a new colouring book if your kid.
White Noise App / Machine
---
If you are staying in a hotel where you are ALL in the same open room and you are not used to all sleeping together, a white noise machine or app is the best thing for that! I started just using an app, but recently got a travel size white noise machine and it works fantastic. It drowns out all the noise of there little murmurs and grunts, or when someone gets up to use the washroom… All these things we forget about when we're used to being in our rooms. Plus a little white noise always makes our family sleep even better.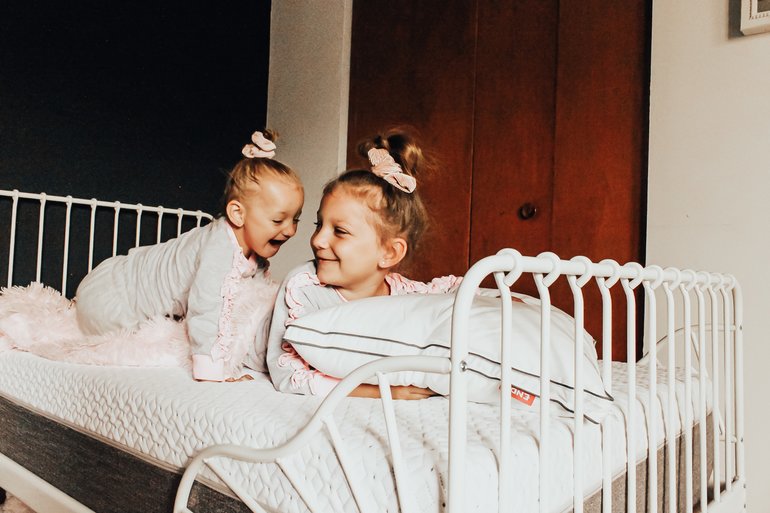 Travel Toddler Bed
---
Having a pack and play is great, but it's heavy, bulky and takes up a lot of space. We purchased a blow-up travel toddler bed off amazon and it has been amazing for camping, travelling, sleepovers, etc… The best part is that it deflates so small and then can fold up even smaller so it saves space and is very light to travel with!
These are just 6 tips for travelling with kids, but I know there are SO many more, so drop a line below and tell me some of your favourites.