The Odaiba Statue of Liberty is an exact replica of the famous New York Statue of Liberty. It was built in 1998 as part of a joint project between Japan and France to commemorate the good relationship between the two countries.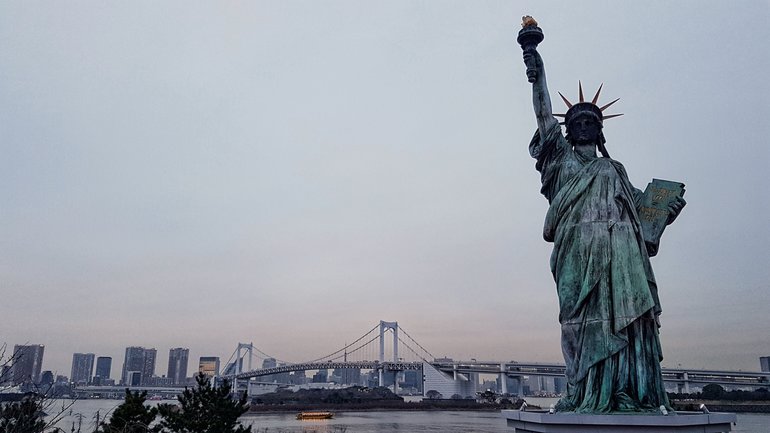 French sculptor, Frédéric Bartholdi, who also designed the original Statue of Liberty, was commissioned to design and build the statue in Japan. The statue is about 12 meters tall and made of copper, just like the original. It is located on the artificial island of Odaiba, facing the Tokyo port, and is a popular tourist destination in the city. From the Odaiba Statue of Liberty you can enjoy stunning views of Tokyo Harbor and the city skyline. It is also a landmark of the city and a reminder of the good relationship between Japan and France.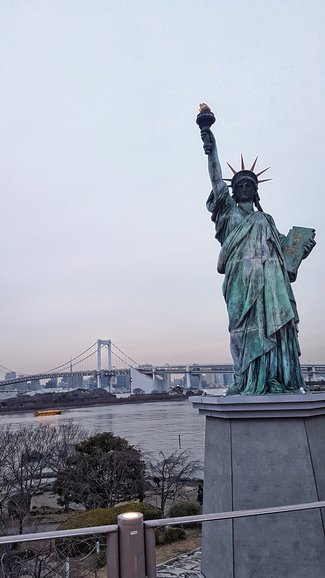 The construction of the statue was a joint effort between various groups, including the Japanese government, the French government, and various private companies. The island of Odaiba, where the statue stands, was originally built in the 1850s to protect Tokyo Harbor from foreign attacks, but was abandoned for many years before being revitalized in the 1990s as a tourist area and commercial.
The Odaiba Statue of Liberty is a must-see tourist attraction for any visitor to Tokyo. It is a popular place to take pictures, especially at night when the statue is illuminated and reflected in the water. In addition, Odaiba is a very popular tourist area, with a large number of shops, restaurants, museums and entertainment venues. You can spend a whole day exploring the area and enjoying all the attractions it has to offer.