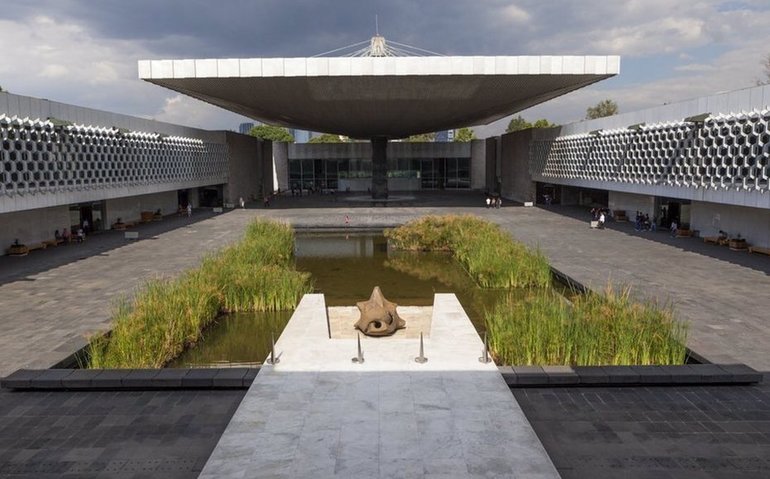 Best museum in Mexico
If you are in Mexico City this one is a not to miss place. It is located in Chapultepec and was designed by the then famous Arquitec Pedro Ramirez Vázquez(Guadalupe Basílica, Aztec Stadium among others). It is considered to be one of the top ten in the world!!
You can spend here the whole day and still you won't see everything, if you want to take a closer look expect at least 2 or 3 days as it has 23 rooms. It is arranged in chronological order so that you can start watching and learning since the arrival of men in the American Continent: from the introduction to Anthropology to the first cultures that inhabit the great valley of Mexico. The olmecs, people of the gulf, Teotihuacán, the Toltecs, the Aztecs, the Mayans, the zapotecs and so many others. It is indeed very Interesting to see how all this people lived and their way of life before the arrival of Colon and Hernán Cortés. Ceramics, Arquitecture, social organization, religion, jewelery, rocks, semiprecious stones, textile art, beliefs and many more, so be prepared to take short brakes because your eyes will get a little bit tired of watching so much stuff. In the first floor there are permanent exhibitions displaying all the different ethnic groups that were, and some of them are still remaining all over Mexico and Mesoamérica which show some of its main festivities and features: clothing, art, music, festivals, rituals and so forth. It also has a room for temporary exhibitions and make sure to check out its website as well.