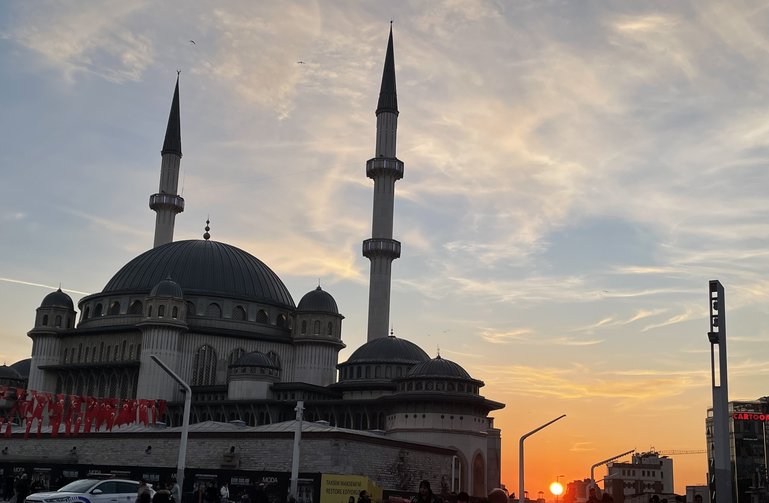 Taksim Square after we got scammed!
Unlucky us we got scammed!
We have to give the shoe shine guy a money before we got in trouble, and followed by him and his fellow shoe shine scammers! One guy accidentally dropped his shoe brush in front of us while walking around next to our hotel the famous Taksim Square in Istanbul. My husband being kind and all he picked it and returned it to the guy who surprisingly somehow surprised that he dropped his brush on accident, we didn't know at this time it was scam.
So we gave it back and smiled and walked pass him, on the other hand the guy was so grateful and all offered my husband to shine his shoes we said "oh no thank you no problem we don't need it" he keeps following us saying "oh come come for returning my brush and all no problem". So we gave in we thought how nice this guy is, how wrong and stupid we was!
He started talking about his mother in hospital need operation, wife and kids need money for food! In less than 1 min later he is done with the shoes and asked us for the payments shocked we was we gave him 100 lira but no he wasn't accepting 100 lira he wants 190 lira. We said no we don't have money and (he just said he will shine the shoes for returning him the stupid shoe brush that he dropped on purpose to scam people) that's all we have we said but no he wasn't happy about it blubbering and getting upset, and we are getting upset too we didn't even want him to do the shoes but he insists!
For returning his shoe brush, the shoes not even cleaned it looks more dirty he just washed the old shine, At the end we left him blubbering about everything! We have to liked walked away fast like running for our lives i guess! I know it wasn't too much money, it's about principles. And him being scammer. Kindness sometimes won't get you any good! There are always people will take advantaged of other people kindness! Beware of those people! Just walked away!