The Portuguese Douro is a kind of an unpolished stone, proud of its imperfections, struggling to maintain them, in a way. There is this idea inside each one of us that there is no need to rush, time is long, we are just tiny elements in the big picture, yet we make the most of our day and work hard. Porto wine has always been sweat incapsulated.
Douro people love their place and as a special one of us has said: "everything that grows in Douro is good". We know this speech is typical to all who like their place. The world is so big and diverse. Yet Douro is here, its fruits, wines, works, landscape, history, dilemmas, hot summer sun, cold winter winds, rivers, villages... Douro is inebriating, and wine has little to do with it.
Walking is a multiple journey. Even though our eyes are on the natural landscape and our feet on the ground, our soul and heart are somewhere else - travelling through times, being refilled, living in parallel worlds, establishing connections, bridges, sparking lights of action and hope. By the end, we will take something with us and we will leave something behind. We are waiting for that exchange.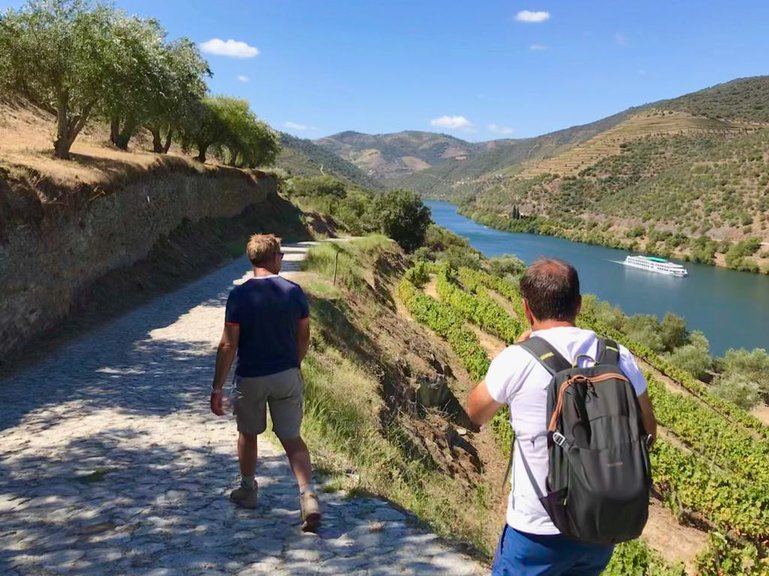 Douro Hiking Tour