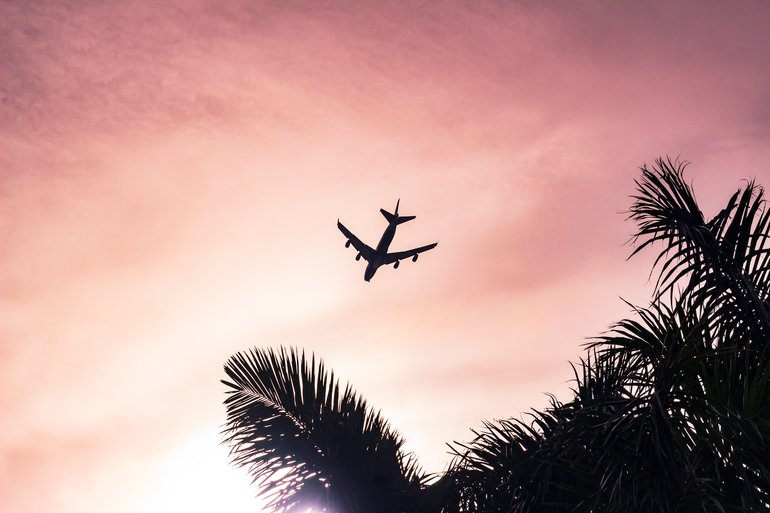 Problem: it's been a few months since your last holiday and you've got itchy feet again.
Alternatively, you came back to work and the daily grind hit you hard from day one and you feel ready to set off again. What's stopping you? Limited holiday and funds – that might be a reason you will have to postpone your next adventure.
With a smart approach to booking flights, you can get a great deal and use the money saved, to travel for longer, or go on holiday more often.
The research issue
---
There are many great resources on the Internet, YouTube videos and guides which are helpful in navigating flight fare prices and getting tickets for the lowest possible price.
That also means you would have to spend countless hours to dig down deep to apply these methods to your search.
The good thing is that I already have done that and put together a handy guide here for you. I've researched my way through Reddit, Quora, and TripAdvisor to find the most insightful and actionable expert advice. Read further to find out how to get cheap flights, when to book your plane tickets and how packing can make your travel cheaper, too.
There are some general rules (when you should book your tickets or how to pack) and brilliant tips (which comparison websites to use or how to get the best deals directly in your inbox) mentioned below to help you find great deals and visit great locations for a fraction of the usual price.
My guide on how to find cheap flights will talk you through all steps to take looking for the best deal to visit your dream destination.
Also, first things first – flexibility is the key. It works for both, the dates you want to travel and the destination you're willing to explore. If you only know where are you flying from! – that's a great place to start and discover some unique city gems.
Let's crack on.
Sign up for airlines newsletter
---
Isn't it a great idea to get the best deals delivered straight to your inbox?
All airlines send out email newsletters and they will be more than happy to let you know about all of the deals and special offers. It might be a great way to trigger your attention to new destinations and start planning another holiday straight away.
Travelling is addictive – I feel that, too! I think it is a great passion to have and expand your horizons and learn about other cultures. You can expect to receive fresh deals every month.
Ryanair, WizzAir, Norwegian and EasyJet send out very good, informative newsletters and it's always so tempting to book another flight. With such cheap airfares, it feels like a crime to not travel!
Alternatively, you can sign up for Scott's Cheap Flights newsletter, which combines all the above and they also find the mistake fares (when you get flights worth hundreds for as low as £1!) and will let you know first!
Book ahead of time
---
A general rule of thumb is to book around 7 weeks or 50 days in advance. Keep in mind various factors that might affect it during the time you want to travel. I mean by that a bank holiday, half terms and other special events people travel for (like music festivals, Christmas, etc.).
Having your tickets booked roughly 1 and a half months ahead comes with another perk. You can use this waiting period to plan your trip! It will be plenty of time to think of any activities you might want to experience during your holiday and have a better choice of places to stay.
Fly in and out mid-week
---
The majority of people prefer to travel during the weekend in their free time due to work commitments. There are fewer people who can fly out on Wednesdays and come back late Monday or Tuesday when they are working from Monday to Friday. That's a great opportunity to get a better deal!
If you are not tied to a regular Monday-Friday work schedule, that opens your doors for great savings (some prices are more than 500% higher just because of the day of the week).
Check the prices for different days and dates with Skyscanner or Google Flights and you will notice the difference straight away.
Expect to have an early start
---
The cheapest flights are very often, those in inhumane hours – 6 a.m. flights mean you should be at the airport at 4 a.m. and to get to the airport…
You get this vibe.
There is an upside though – once you land and fill yourself up with coffee, you'll get a full day of exploration in a new place.
I believe having this little inconvenience and one-day of sleep deprivation is part of this money-saving game.
Carry on with carry-on
---
Extra luggage means extra charges on top of your airfare.
Try to fit in a carry-on backpack or a small suitcase compliant with the airline allowance.
This will also allow you to leave the airport quicker because you don't have to wait to pick up your stuff once it pops out on the conveyor belt.
Be clever about what you take with you on holiday – overpacking is a traveller's sin!
Check different airports
---
Depending on where you live, there might be few airports you can fly from.
The price will vary from one to the other, with different airlines having the majority of connections in every airport.
For me, flying from London might mean a choice to fly from one of the five major airports. Some destinations are exclusive to only one airport. Another option for long-haul flight destinations, it is usually cheaper to get a stopover, but might be a bit more tricky to manage. Having to go across the whole airport to board a different plane is not ideal. However, the money-saving coming with it might be worth the effort! Also, remember about transfer fares to get to the airport, it should be considered as a part of flight fare in your travel budgeting.
Clear your cache
---
Okay, so you know where you want to go and did some initial searches to get a feel how much tickets can cost. If you were thinking if it's real that prices go up if you visit the same site multiple times.
I can confirm it's true.
It's caused by increased traffic of people notoriously browsing constantly to get the cheapest possible deal.
From a technical perspective, it costs airline websites more to accommodate all that traffic that does not buy.
This feeling of urgency by raising prices seems to work very well to convert people. If you caught yourself in an endless loop of researching prices, you can trick the system by browsing in private mode on your website or clearing cache before you decide to make a purchase.
Remember about 24hr cancellation policy
---
Found the dream deal right after you booked your flight?
Don't get upset – it can all be reverted!
Most airlines will accept your cancellation within 24 hours from booking if your flight is more than 2 days ahead.
Contact the airline customer service team and request the cancellation.
It is pretty simple and straightforward.
You should be refunded within 5-7 days from the date of your transaction, depending on your bank.
The best flight comparison websites
---
Everyone is raving about SkyScanner – it's great and very user-friendly.
So far I was using it for most of my ticket research and without a doubt, the prices are very good and the process of buying the ticket is super simple.
However, Google decided to make its own version of the flight price comparison tool.
It's called Google Flights.
First impression? It's very easy to navigate. Google is completely dedicated to user experience and provides the best possible information – I think I will give it a go planning next flight trip.
If you have any other recommendations, please share!