With its beautiful coastlines, Liguria, known as the Italian Riviera, is one of Italy's smallest regions, but definitely one that you don't want to miss. Recently, I have been to Alassio, a cute vacation spot situated in the West side of the region, close to the border with France. If you are planning on visiting Italy, then I would definitely recommend you not to miss out on the breathtaking views that Liguria has to offer. I have put together a list of places you can visit while enjoying your vacation in Alassio, thanks to its close proximity with France and, obviously, the other side of Liguria:
1. Alassio
---
For obvious reasons, the first town I am going to talk about is Alassio, where I stayed for a week. I housed at the Grand Hotel Alassio and I have to say that their service contributed to the wonderful week of vacation I had there. If you are looking for a luxurious accommodation, then I definitely recommend checking it out, but bear in mind that prices are the ones corresponding of a 5-star hotel. If you, on the other hand, want to save a little more, then no worries: there is plenty of smaller hotels or even Airbnbs for you to choose from.
The town of Alassio is pretty small, but filled with bars, restaurants, and stores, making it the perfect place for families, group of friends, and even for couples. You can make of it what you want.
Some of the top sights in Alassio are Il Muretto di Alassio, which is a wall made of ceramic tiles which have been autographed by many celebrities, such as Valentino Rossi. Another breathtaking sight is Villa della Pergola, a 19th century building which is now home to a luxurious hotel and Nove, a Michelin starred restaurant. Personally, I haven't been to the hotel, but the restaurant is a must if you enjoy a good cuisine while having a look over the whole town. Another restaurant I want to recommend is called La Prua, a good seafood place where you can literally eat on the beach while watching the sunset: super romantic.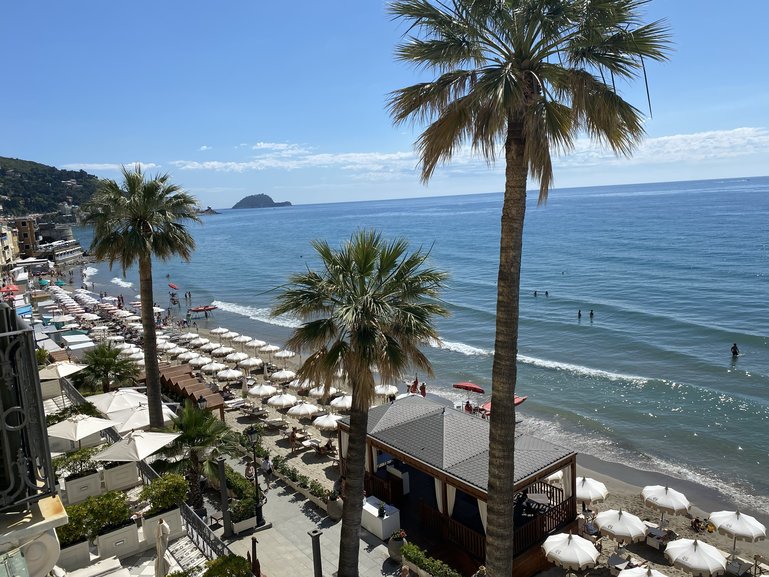 View from the Grand Hotel Alassio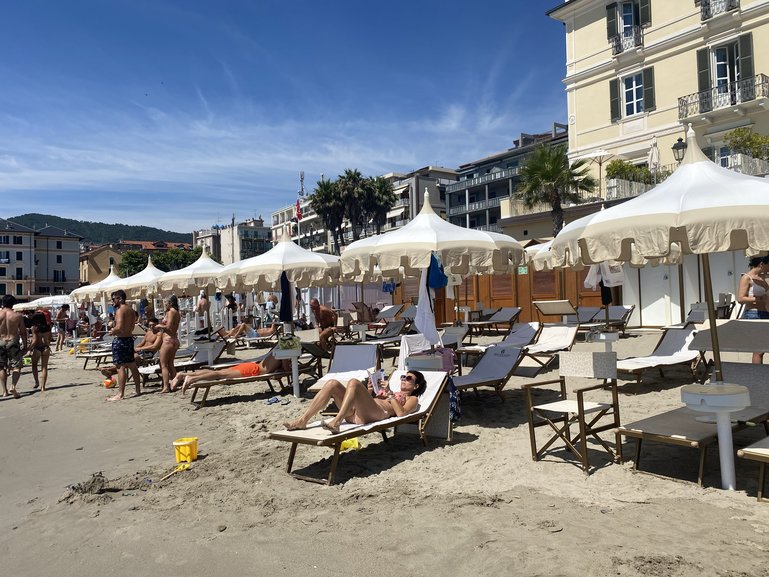 Private beach in Alassio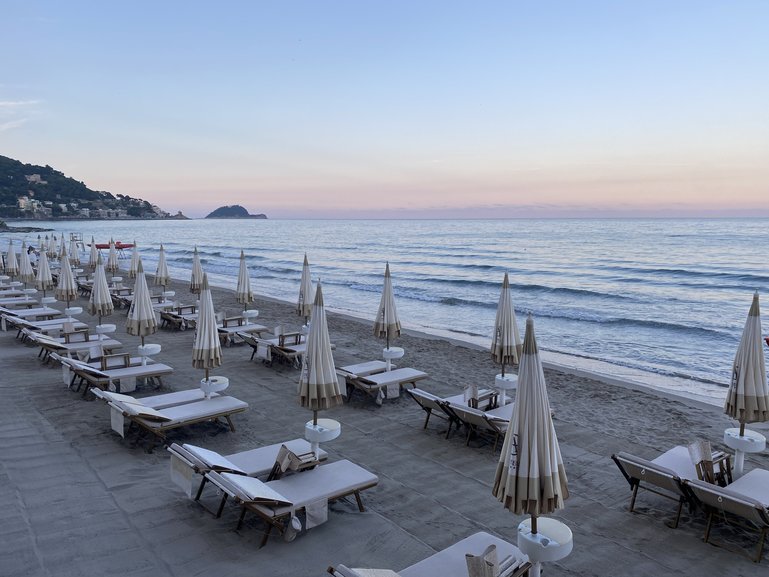 Sunset in Alassio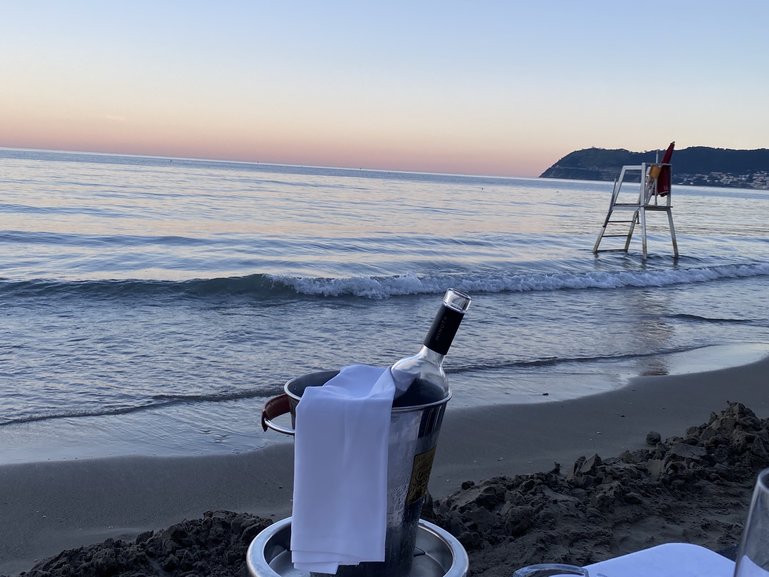 Sunset at La Prua Restaurant in Alassio
2. Santa Margherita Ligure & Portofino
---
If you love the boat life, then you probably have heard of Portofino, one of Italy's most beautiful ports. Widely frequented by celebrities, it quickly became a little luxurious gem. Now you can find stores like Louis Vuitton, Gucci, and many others, framed by a mix of different bars and small restaurants.
Tip: I would recommend going there just for a day, unless you have a boat or want to rent one. Portofino has no beaches and it is a pretty small town, so there is not much to do other than going out to sea with a boat. In that case, the views are magical.
Right before reaching Portofino, there is another small town which I consider being even prettier: Santa Margherita Ligure. The ladder is exactly as beautiful and maybe even offering more things to do than Portofino. Therefore, if you are younger, I would definitely recommend choosing Santa Margherita instead. Apart from the cute bars and restaurants, the town also has a very small "beach" (it is mostly rocks) in which you can catch some sun during the day. A restaurant I would recommend there is called Capo Nord, where the food is okay, but the view is breathtaking as it is basically over the sea (pictures below for your understanding).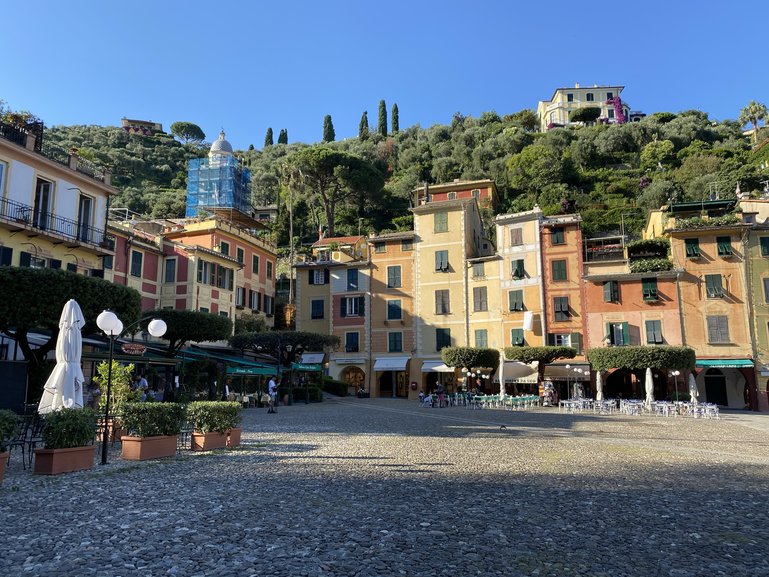 Portofino's colorful buildings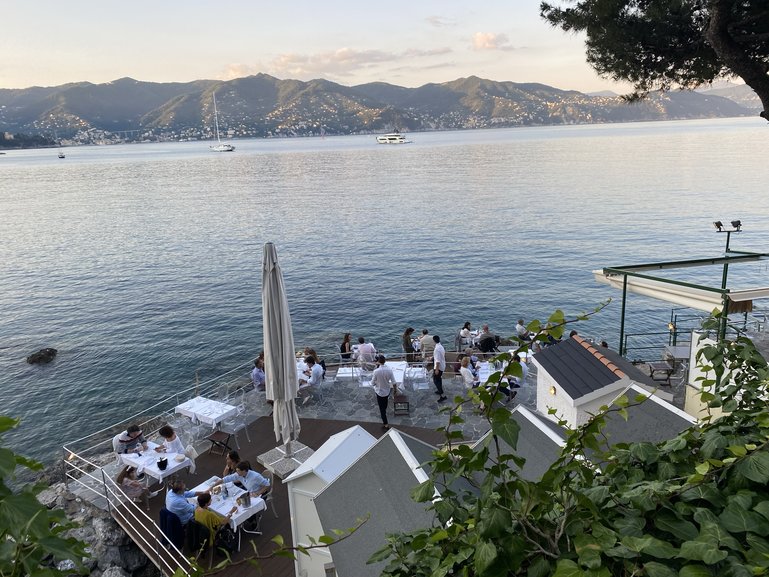 Capo Nord Restaurant in Santa Margherita
3. Monte-Carlo, Monaco
---
The day trip I enjoyed the most doing during my stay in Alassio is definitely Monte-Carlo. Last time I was in the city, it was something like 2014, and I can say a lot has changed. I absolutely LOVED Monte-Carlo and how the city is well taken care of, everything is clean and in order. I didn't do much there, just shopped (which I recommend doing, but only in some stores because prices can vary from place to place and we discovered that some stores had higher prices there opposed to Italy), and went around. We only stopped to drink something once in a bar in front of the Casino, which was cute but nothing I feel like telling you about. Also, if you love cars, then Monaco is your paradise: from the many sports car parked in the main plaza to the Monaco Grand Prix.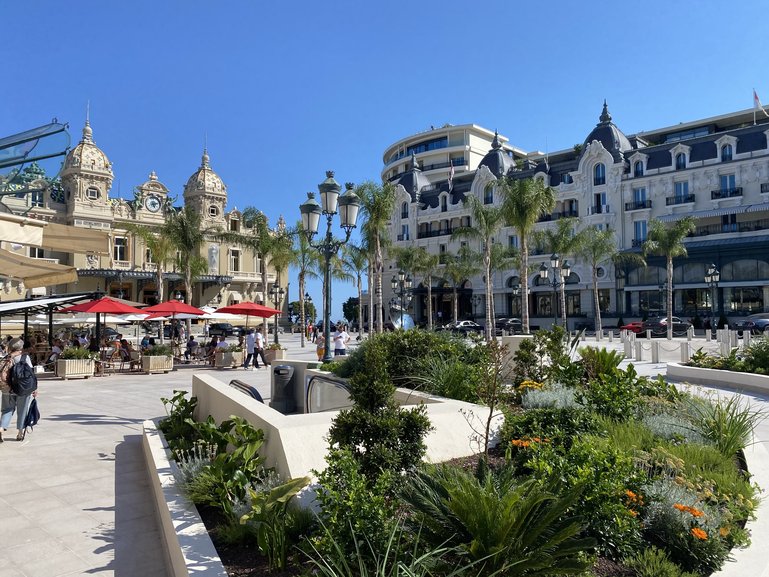 Monte Carlo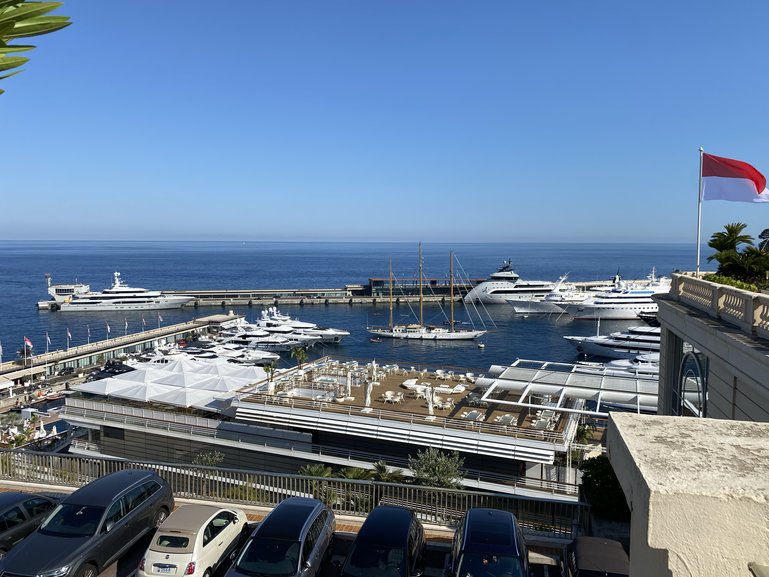 Monte Carlo
4. Menton, France
---
A hidden gem of France you might not know the existence of is Menton. The cute city is situated right before the border with Italy, making its culture half Italian and half French. Unfortunately, I only had the time to stop there for dinner, coming back from Monte-Carlo, but I wish I had more time to explore the city better because the part of it that I was able to see struck me. The colorful buildings and the small port make it the typical French Riviera's town. I enjoyed eating at a restaurant in the port, named Le Galion, where all the waiters and even the owner were Italians. I ate stuffed pumpkin flowers, a typical dish from the region, and pasta with clams. Both were delicious.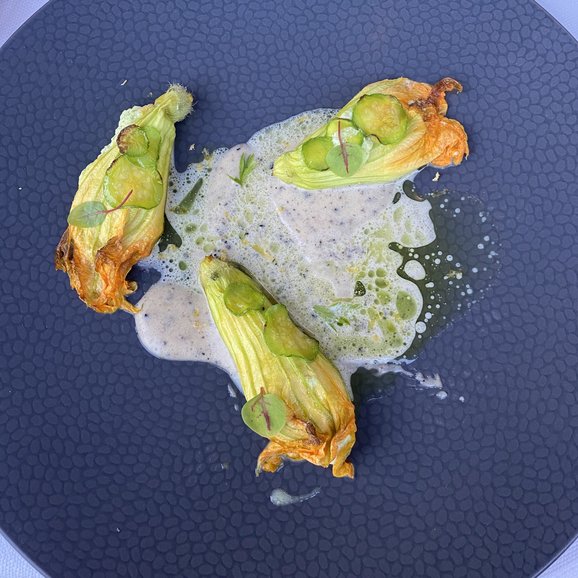 Stuffed pumpkin flowers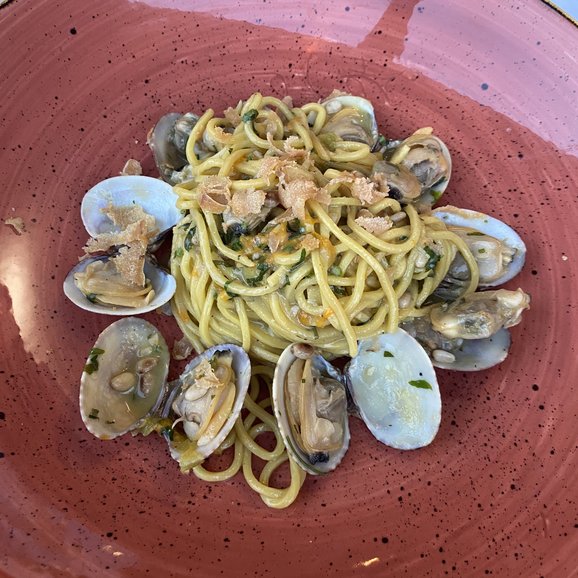 Spaghetti alle Vongole
5. Nice, France
---
Unfortunately, during our stay, we haven't had the chance to drive over to Nice even if it is only a 2-hour drive. However, having been to the city in the past, I feel like recommending you to go there. Similarly to all the other cities and towns in the French Riviera, Nice is characterized by a beautiful coast and colorful buildings, something you do not want to miss. The most iconic sight is definitely the Promenade des Anglais, a seaside walk with stunning views of the sea. Like I said, I haven't been to the city recently, so, unfortunately, there are no pictures attached for this one, but if you're interested, check it out online! You won't be disappointed :)