If you're travelling to Jamaica for the first time as a family, there are some parishes that may be better suited for your trip based on existing hotels, tourist attractions and excursions. My top recommendations are: St. Ann, St. James and Trelawny. Each of these parishes are known for their bustling tourist hubs and visitors are guaranteed to enjoy themselves!
Where to Stay
---
While Jamaica has a number of beautiful boutique hotels, for a family friendly experience, I'd definitely recommend an all-inclusive family resort. Some recommendations include:
1. St. Ann - Moon Palace Jamaica
2. St. James - Hyatt Ziva Rose Hall
3. Trelawny - Ocean Coral Spring
Things To Do
---
If your family is keen to do some exploring of Jamaica, here's a list of excursions in each of the mentioned parishes that everyone is guaranteed to enjoy!
St. Ann - Dunn's River Falls
Dunn's River Falls is one of Jamaica's most popular tourist attractions. Travellers from all over the world journey to tackle the adventure of climbing the falls. I'd recommend buying water shoes as the rocks can be quite slippery.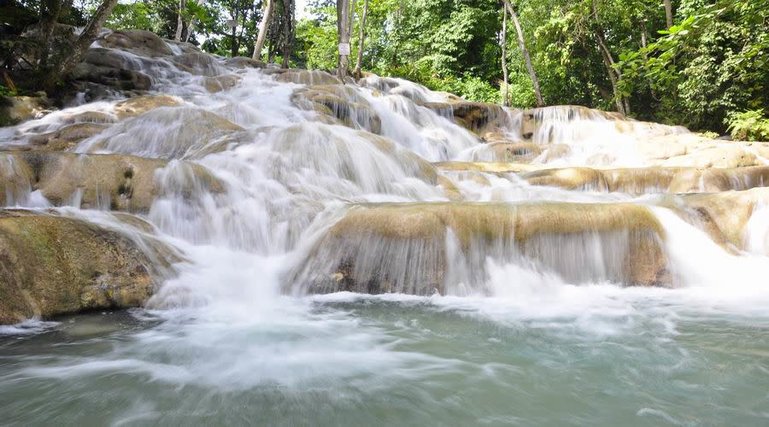 Dunns River Falls - photo courtesy of visitjamaica.com
Trelawny - Chukka Cove Good Hope
Chukka Cove is an adventurer's paradise. There's an activity for everyone! From ziplining to river tubing, ATV rides, Nature Walks or an Aviary tour, there'll never be a dull moment.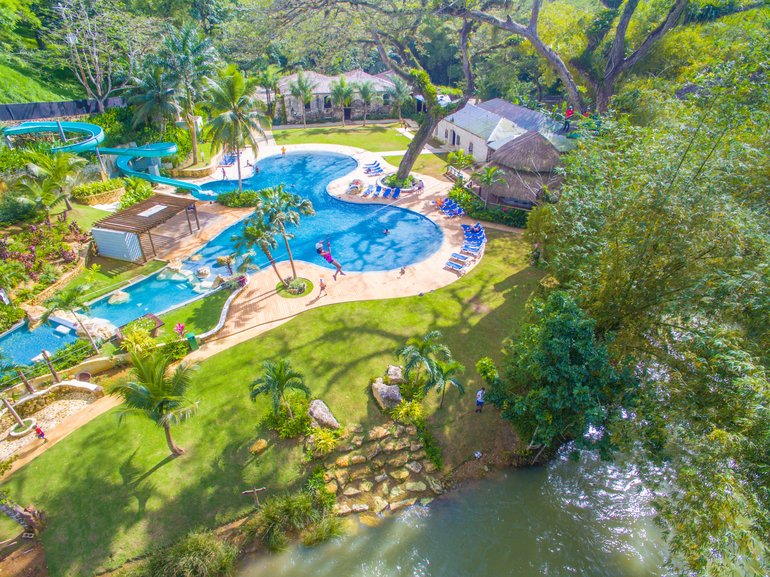 Chukka Cove Good Hope - photo courtesy of Chukka Cove
St. James - Rose Hall Great House
For an educational component to your trip, the Rose Hall Great House tour will be a hit for the history buffs. The legend of Annie Palmer, the white witch of Rose Hall is a crowd favourite.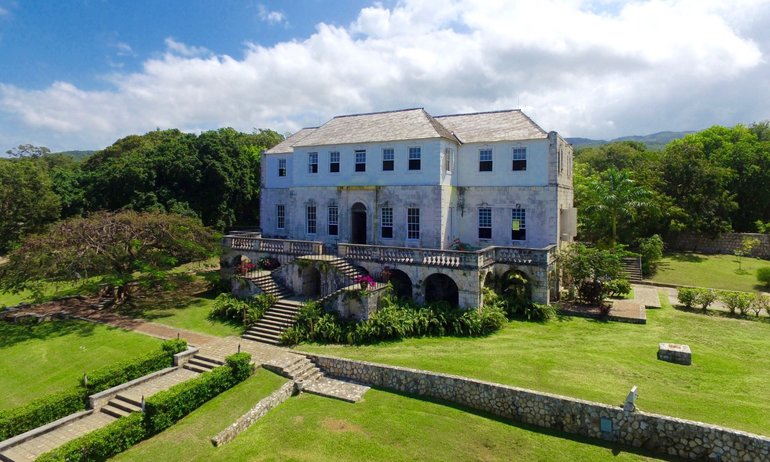 Rose Hall Great House - Photo courtesy of Wikipedia
Which of these three options would be the first on your list? Let me know in the comments!