Let me just start by saying, "Add Jamaica on your bucket list for places to visit"
---
For those who may not know about Jamaica, we are located just south of Cuba, within the Caribbean. We are highly recognized worldwide for our uniqueness, kinds of music (Reggae & Dancehall), our cultural traditions (Rastafarianism & Traditions of Maroons), and next is the sports Track & Field (Usain Bolt, Asafa Powell and much more). Our people are some of the most talented in the world. We improvise and create, it's a natural thing.
Our cuisines are one to experience. Cooking is art, you have to love it and Jamaicans love to cook especially on a Sunday. If they refrained from cooking during the week, Sunday is a day in which everyone looks forward to their special dinner, whether rice and peas or ground provisions. It is based on what your craving for that day, some might just stick to the tradition of rice and peas with any kind of meat especially fish.
Based on my understandings, many people visit Jamaica every day whether for business or vacation purposes, but they mainly visit areas such as Montego Bay, Negril, Ocho Rios, Kingston, and Trelawny.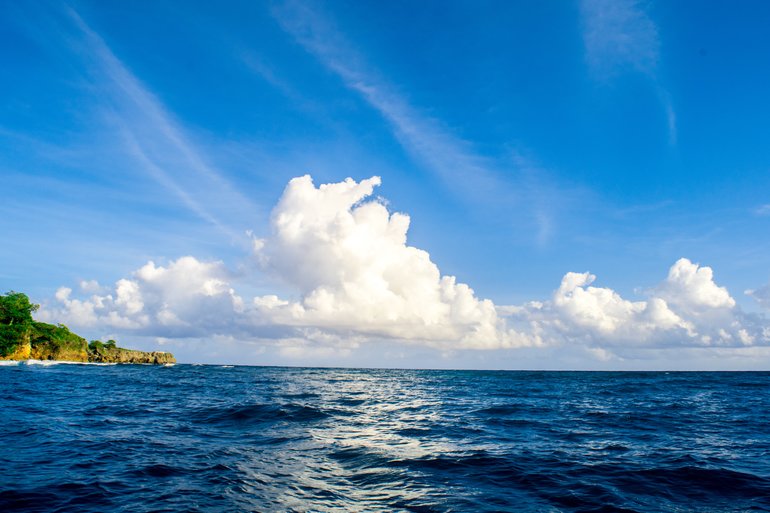 San San Bay
But, What About Portland?
---
Many are unaware of this parish true beauty and to be frank, Portland is the best parish in Jamaica, I'm not just saying this because I am a resident here. Based on visitor's feedback who had traveled this country before, they all classified Portland as a "Getaway destination". This parish was the foundation of tourism and now it is barely recognized because many do know about it. We are like a backyard garden which is watered everyday, natural, lush, green and beautiful.
There are many hidden gems to be found in this little parish of Jamaica called, "Portland". This is the home for everything natural such as white sand beaches, falls with a culmination of relaxation and the most exquisite places to explore and enjoy. To explore is a must when you visit, the vegetation is much different from other parishes.
Also, we are not limited to tours, we can source accommodations to suit your budget.
Things to do in Portland, Jamaica
---
Falls
Reach Falls
Somerset Falls
Nanny Falls
and many smaller falls
Private Beaches
San San Beach
Frenchman's Cove Beach
Boston Beach
Tropical Lagoon Beach (Free to visit, just support restaurant or bar)
Public Beaches
Winnifred Beach
Shanshy Beach
Bikini Beach
Long Bay Beach
Attractions
Folly Ruins
Blue Lagoon (Historical Site)
Monkey Island
Navy Island
Errol Flynn Marina
Trident Castle
Geejam Studio
Rio Grande
Alligator Head
Boston Jerk Centre
Activities
Boston Beach Surfing
Boston BMX
Blue Lagoon & Rio Grande Rafting
Alligator Head Foundation Scuba Diving
Bird Tours
Blue Mountain Hiking & Cycling
Blue Lagoon Snorkeling
What we do not have here in Portland are places such as Margaritaville, Adventure Parks such as Chukka, Yaaman Adventures, Jamwest, Paintball Arena, Kool Runnings and other man-made attractions. Our environment have a natural, rustic and refreshing look. This is the only parish with the lowest crime that makes it the safest parish. You don't have to worry about violence. One thing about our weather is that it's unpredictable.
International airports
---
Norman Manley International Airport (Kingston)
Sangster's International Airport (Montego Bay)
Both are approximately 4 hours drive to Portland depending on the transportation option you choose. The options are Knutsford Express (Make a few stops on the way) and Chartered (Most Popular, takes about 2.5 hours).